Man Allegedly Looted Lava-Evacuated Homes in Hawaii
A man suspected of burglarizing homes in a neighborhood affected by the erupting volcano on Hawaii's Big Island has been arrested, police said.
A 66-year-old resident returned to his Leilani Estates home on Wednesday to retrieve personal belongings when he spotted an intruder leaving the office of his house on Moku Street, Hawaii News Now reported.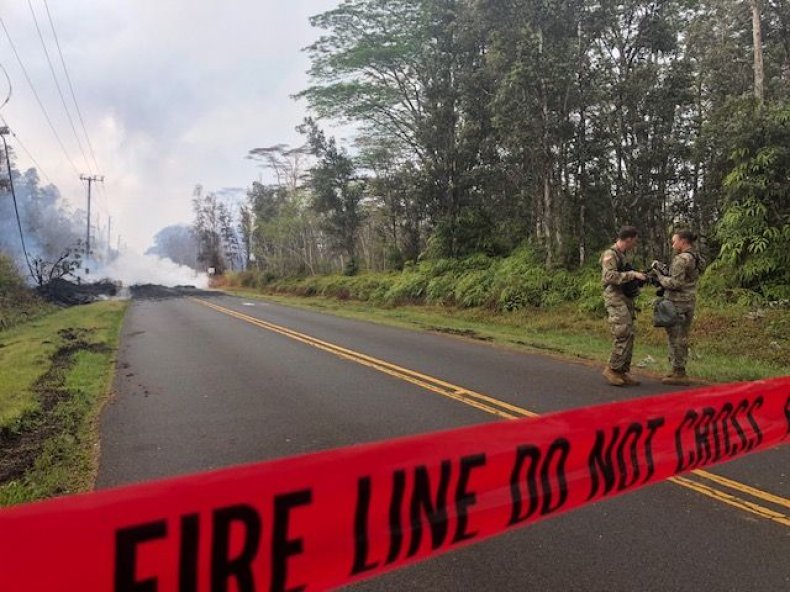 The resident and his friend took the suspected intruder to the police checkpoint at the Highway 130 and Leilani Avenue intersection, where the man was arrested without incident.
Hawaii police said the suspect, identified as 29-year-old Alexandru Stingu-Dragomir, was linked to another burglary case in Leilani Estates. Stingu-Dragomir is being held at the Hilo cellblock during the investigation, according to Hawaii police.
The investigation is being classified as a burglary of a dwelling during an emergency period, a Class A felony that is punishable by up to 20 years in jail.
Hawaii police did not immediately respond to a request for comment.
Leilani Estates' 1,700 residents were forced to evacuate after Kilauea volcano erupted and caused lava to ooze from fissures in the ground last week. The Hawaiian Volcano Observatory confirmed Wednesday that a new fissure appeared in Lanipuna Gardens, which is adjacent to Leilani Estates.
Hawaii Public Radio reported that no one has been given access to Lanipuna Gardens. However, residents of Leilani Estates are being allowed to check on their properties every day between 7 a.m. and 6 p.m. if it is safe, The Associated Press reported.
More than 100 acres of land have been covered with lava and 36 structures have been destroyed, including at least 25 homes.