Hawaii Sets New COVID Case Record Amid Omicron Spread as Officials Encourage Booster Shots
Hawaii set a new record on Friday for the total number of COVID-19 infections reported in a single day, with 1,828 people testing positive.
The state's previous record was reported near the end of August, when state data shows health officials confirmed fewer than 1,700 new cases in Hawaii in one day. Local media outlets reported on the new case counts shattering the August records shortly after the data was updated on the Hawaii Department of Health (DOH) website.
Hawaii's new single-day record comes amid this year's winter surge of infections, which the Omicron variant has been widely credited with driving. The variant was first reported in South Africa in November and identified as a "variant of concern" by the World Health Organization on November 26.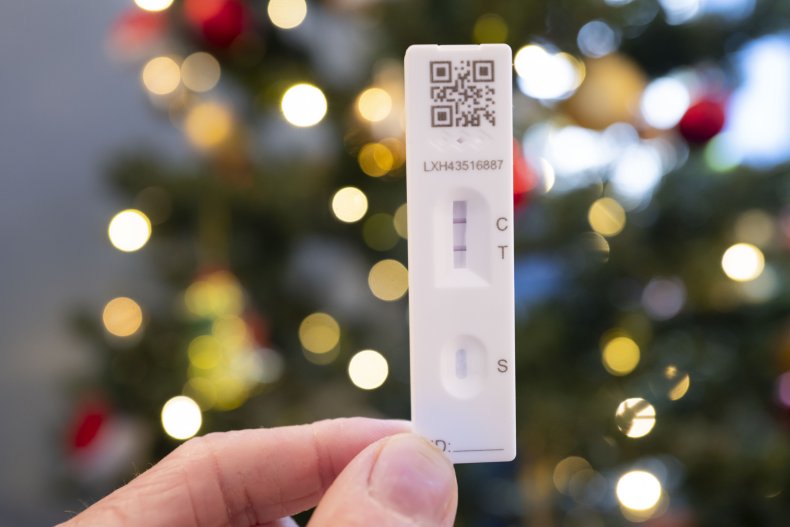 Despite efforts in the U.S. and around the world to contain the variant's spread, California became the first U.S. state to confirm its presence in a patient on December 1. Less than one month later, it has become the dominant variant in the U.S., with cases reported in all 50 states.
Health officials confirmed the Omicron variant's detection in Hawaii on December 2. Hawaii's DOH said at the time that the variant's presence was not a reason for "panic," but said "it is reason for concern." In the weeks following, Hawaii experienced a surge in new infections that state health officials said hadn't been seen in about three months.
"These numbers reflect a disturbing trend," Hawaii DOH Director Elizabeth Char said in a December 17 news release. "The Delta variant, the Omicron variant, large gatherings, increased travel and holiday get-togethers appear to be fueling the surge."
In anticipation of residents attending gatherings with friends and family members over the holidays, Char encouraged people to seek out COVID-19 vaccine booster shots and wear masks while inside.
"The presence of the Omicron variant makes getting vaccinated just as important today as ever. Booster shots are increasingly important," Char said in the release. "If you are eligible for a booster, please get boosted now. Please wear your mask when indoors and avoid large crowds. These are proven ways to stay safe."
As of Wednesday, the Hawaii DOH said 74 cases of the Omicron variant had been identified in Hawaii, all of which were reported on O'ahu. But health officials said additional COVID-19 testing samples suggested the Omicron variant was present on other islands, as well.
The 1,828 new COVID-19 infections added to the state's virus dashboard on Friday reflected data gathered through Wednesday. State data shows Hawaii has reported a total of 98,593 cases since the start of the pandemic, the bulk of which were reported on O'ahu.
Newsweek reached out to the HDOH for comment and will update this article with any response.