Hawaii Takes on Trump's Travel Ban, Again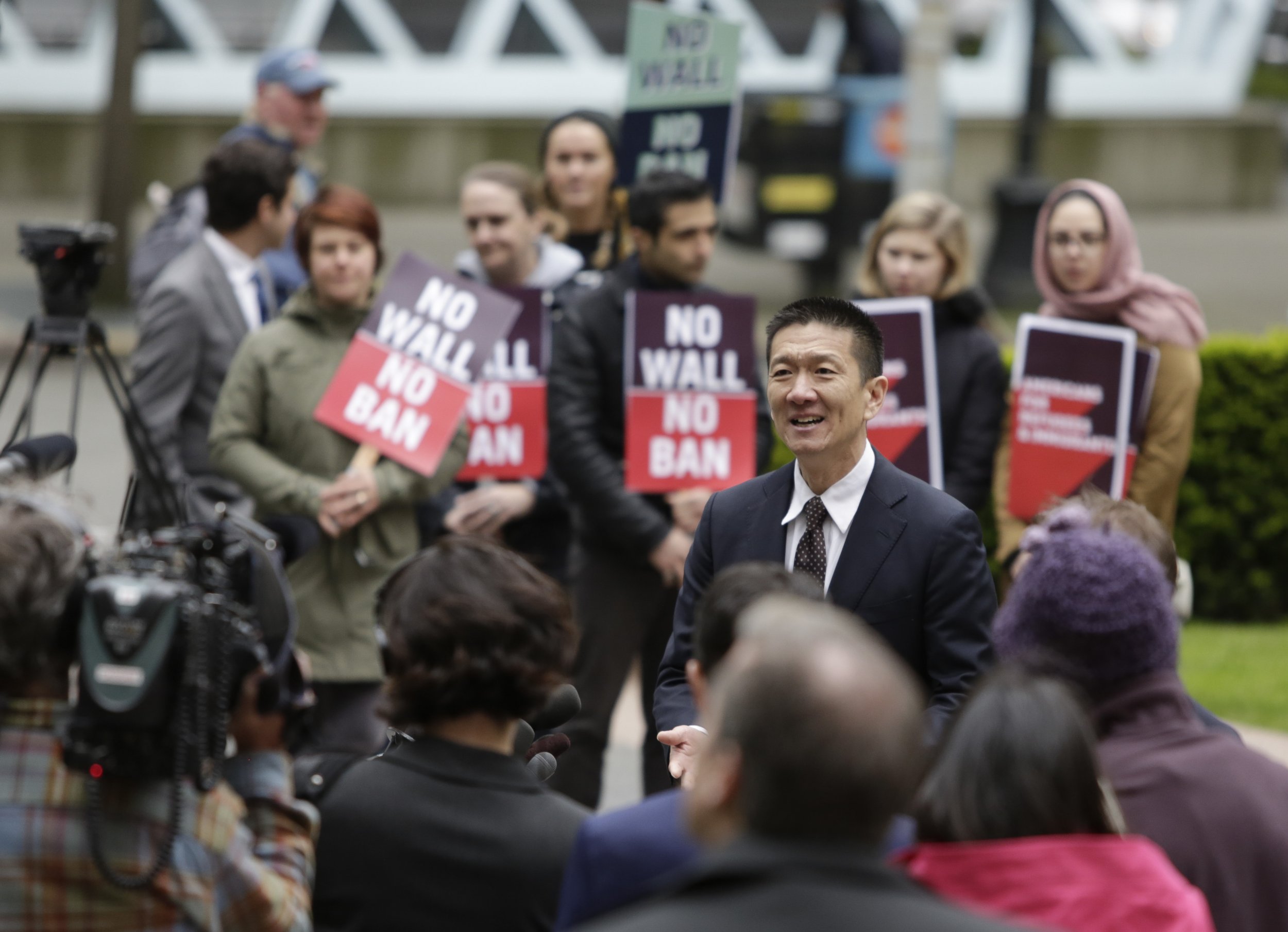 Hawaii is renewing its legal challenge to President Donald Trump's travel ban, the third version of legislation that restricts citizens of various nationalities from entering the U.S.
Hawaii's Department of the Attorney General is seeking permission from the state's federal district court to file an amended complaint to challenge the lawfulness of the third travel ban. The most recent amendment, announced on September 24, added Chad, North Korea and some Venezuelan officials to the previous ban on nationals from Iran, Libya, Somalia, Syria and Yemen.
Attorney General Doug Chin said in a statement Thursday that "Hawaii fought the first and second travel bans because they were illegal and unconstitutional efforts to implement the President's Muslim ban. Unfortunately, the third travel ban is more of the same."
Chin's statement continued: "This new ban still discriminates on the basis of nationality, it still exceeds the president's legal authority and it still seeks to implement his Muslim ban. Simply adding an obvious target like North Korea to the list and banning travel by some government officials from Venezuela does nothing to disguise this. And—unlike the first two versions—Travel Ban 3.0 has no end date."
In a separate letter to the Supreme Court, Hawaii and the American Civil Liberties Union asked the court to hear the case against the expired travel ban, which exclusively targeted Muslim-majority countries. According to them, the third travel ban is simply an extension of the previous ones. Those who sued have an interest in having the original policy declared unlawful since they continue to be harmed by it.
The justices were due to hear arguments on the case next week, but the session was canceled when the Trump administration announced the new ban. According to the challengers, the case remains. The Justice Department has urged the justices not to hear the case and throw out the lower court's ruling invalidating the ban.
Hawaii was the first state to file a legal challenge against both previous versions of Trump's travel ban, delaying its nationwide implementation.