Hawaii Tsunami Watch: Strong Earthquake Strikes in Pacific Ocean
A powerful undersea earthquake rattled the South Pacific on Wednesday, sending small tsunami waves towards the French territory of New Caledonia, some 750 miles to the east of Australia.
The quake, which registered magnitude 7.1, struck just six miles below the surface and around 230 miles east of New Caledonia's capital Noumea, Reuters reported. According to the U.S. Geological Survey, it occurred at around 3 p.m. local time
Though tsunami waves of around 7 inches high did reach the shores of the Loyalty Islands 155 miles west of the epicenter, officials confirmed there was no tsunami threat to Hawaii.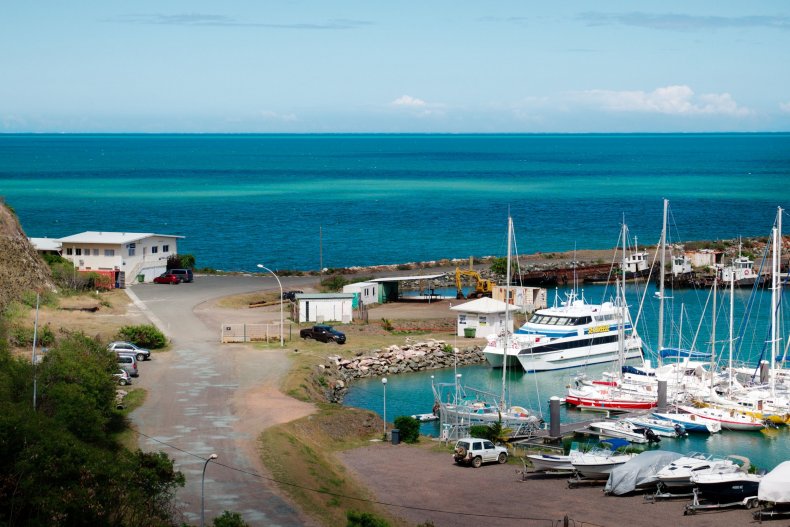 No damage or injuries were reported, but residents said they felt strong tremors. New Caledonia civil defense spokesman Oliver Ciry told Reuters, "We felt it and they felt it more strongly on the Loyalty Islands. But there is nothing to say. There is no damage, no tsunami and we don't expect anything else." Ciry said the waves only reached 2 inches high on the Loyalty Islands.
New Caledonia sits along the Pacific Ring of Fire, one of the most active volcanic regions in the world. The 250,000-mile horseshoe shaped ring is home to 452 volcanoes, including 75 percent of the world's total active and dormant volcanoes. The Ring of Fire is also the location of 90 percent of the world's earthquakes, according to the USGS.
Wednesday's event comes just 10 days after an 8.2 magnitude earthquake hit near Fiji, around 830 miles to the northeast. Fortunately the quake was 350 miles underground, making it less dangerous.
Laisenia Rawace, a technical officer at the seismology monitoring department in Fiji, told Reuters that officials were monitoring the event but that "there's nothing on the tide gauges for the time being."
New Caledonia is no stranger to earthquakes. In November 2017, a 7.3 magnitude quake struck at a shallow depth of 6.2 miles around 51 miles to the east of the Loyalty Islands, triggering a tsunami warning for the surrounding area.
The large event followed numerous smaller tremors, which the USGS estimated were felt by up to 400,000 people on nearby islands. New Caledonia is home to around 270,000 people.
Currently represented in the French parliament, New Caledonia will have a vote on independence in November. Separatists have long campaigned to break away from France, located 12,000 miles away. Their activism is despite an agreement signed in the 1980s to give the island more autonomy. If the islanders choose independence, New Caledonia will be the first French territory to break away from Paris since Vanuatu did so in 1980.