Hawaii Volcano Eruption: Devastating Photos of Kilauea's Rivers of Fire and Lava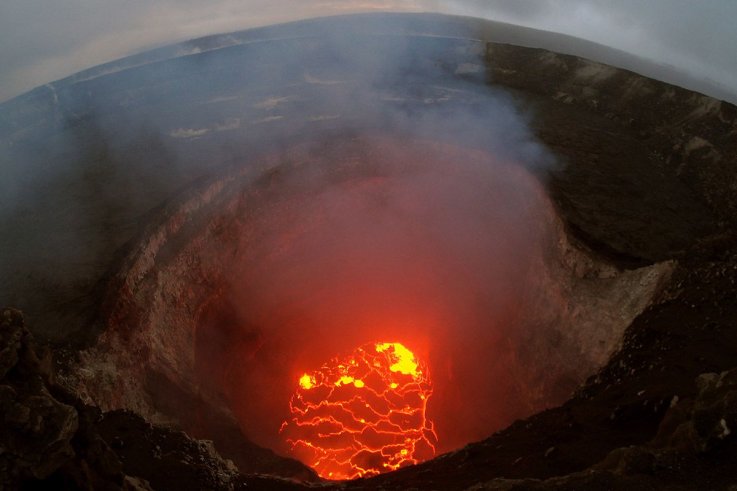 Lava spewing in fountains up to 300 feet high from the erupting Kilauea volcano has destroyed homes and other buildings on Hawaii's Big Island. Dramatic photos show lava flows consuming cars and causing fires in forested areas.
Kilauea began exploding after a series of earthquakes. Rivers of lava have flowed into residential neighborhoods and at least 10 volcanic vents have opened up, officials reported.
The neighborhood of Leilani Estates, some 12 miles from the volcano, was evacuated due to the risk of sulfur dioxide gas, which can be life-threatening at high levels. Many of the 1,700 people under orders to evacuate from Leilani Estates on the eastern side of the Big Island were permitted to return home briefly during a lull in seismic activity from Kilauea.
The southeast corner of the island was rocked by a powerful magnitude 6.9 earthquake on the volcano's south flank, the strongest tremor since 1975. More earthquakes and eruptions have been forecast, perhaps for months to come.
Kilauea, one of the world's most active volcanoes and one of five on the island, has been in constant eruption for 35 years. It predominantly blows off basaltic lava in effusive eruptions that flow into the ocean, but occasionally experiences more explosive events.
So far, no deaths or major injuries have been reported from the latest eruption, but the civil defense agency said at least 35 structures had been destroyed, many of them homes.
— Reuters contributed to this report.