Hawaiian Airlines Flight Flies Back to LAX Three Times for Separate Issues Before Being Canceled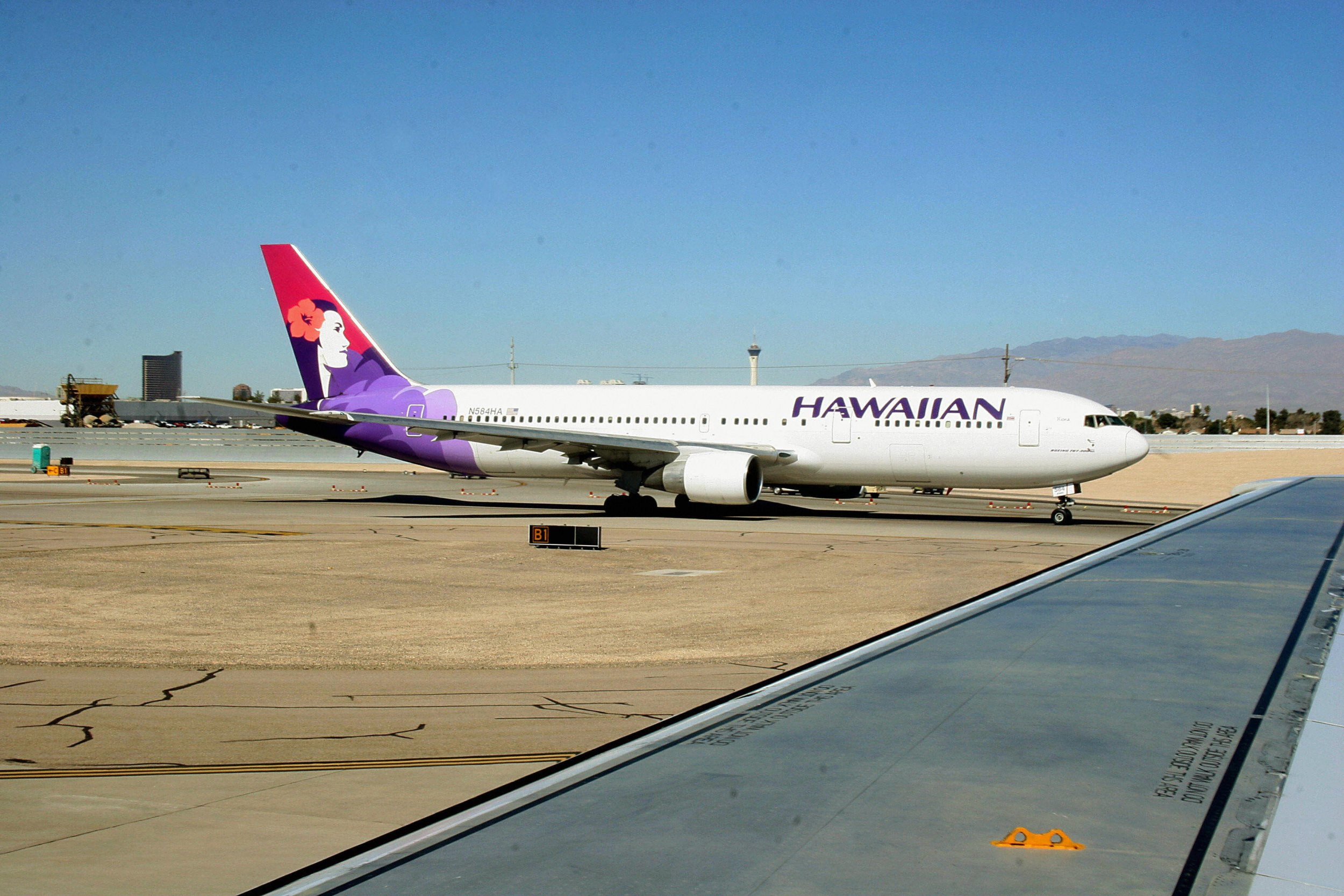 A Hawaiian Airlines flight headed toward Maui was forced to return to Los Angeles International Airport three different times on Saturday after experiencing unrelated issues.
Hawaiian Airlines Flight 33 took off for Maui Kahului Airport twice before it turned back and landed at LAX, spokesman Alex Da Silva told the Associated Press. The plane was geared to leave a third time before returning again and getting canceled.
An image posted on FlightRadar24.com showed the plane looping back to LAX after less than an hour of flying during one of its attempts. In another attempt, the plane flew for 5.5 hours without traveling past Channel Islands National Park, off the California coast, before returning, The Washington Post reported.
Da Silva said the aircraft returned to Los Angeles each time due to "separate and unrelated faults with different systems," USA Today reported. The spokesman did not specify the issues the aircraft dealt with but noted that the overseas flight required additional safety precautions due to distance and its "extended-range operation" (ETOPS) categorization.
"These flights have more rigorous safety requirements because of the greater distance between suitable airports," Hawaiian Airlines said in a statement to CNN.
The statement continued: "When there is an abnormality on an over-land flight it can, and often does, continue to its destination. However, ETOPS flights operate to a more stringent safety standard. Our aircraft have redundant systems, yet our standard is to respond to any indication of abnormalities with an abundance of caution."
The flight's 207 passengers were refunded for the flight and given a $100 credit for a future flight, CNN reported. Passengers were also accommodated on other flights to Hawaii and would be given hotel rooms and meal vouchers.
"Safety is our top priority, and we apologize for the inconvenience to all our guest who were aboard Flight 33 from Los Angeles International Airport (LAX) to Maui's Kahului Airport today," the airline said. "We understand our guests' disappointment and deeply regret their travel plans were disrupted."
In late January, a Hawaiian Airlines flight to New York City was diverted to San Francisco after a flight attendant died midflight. The flight attendant, identified as Emile Griffith, was believed to have had a heart attack during the flight, NBC News reported.
The airline thanked passengers for their patience and understanding during the incident and said they would be rebooked and provided with compensation. Hawaiian Airlines also said it had made counseling services available to the flight crew, according to The Washington Post.