Hawaiian Attorney General Hits Back at U.S. Attorney General Jeff Sessions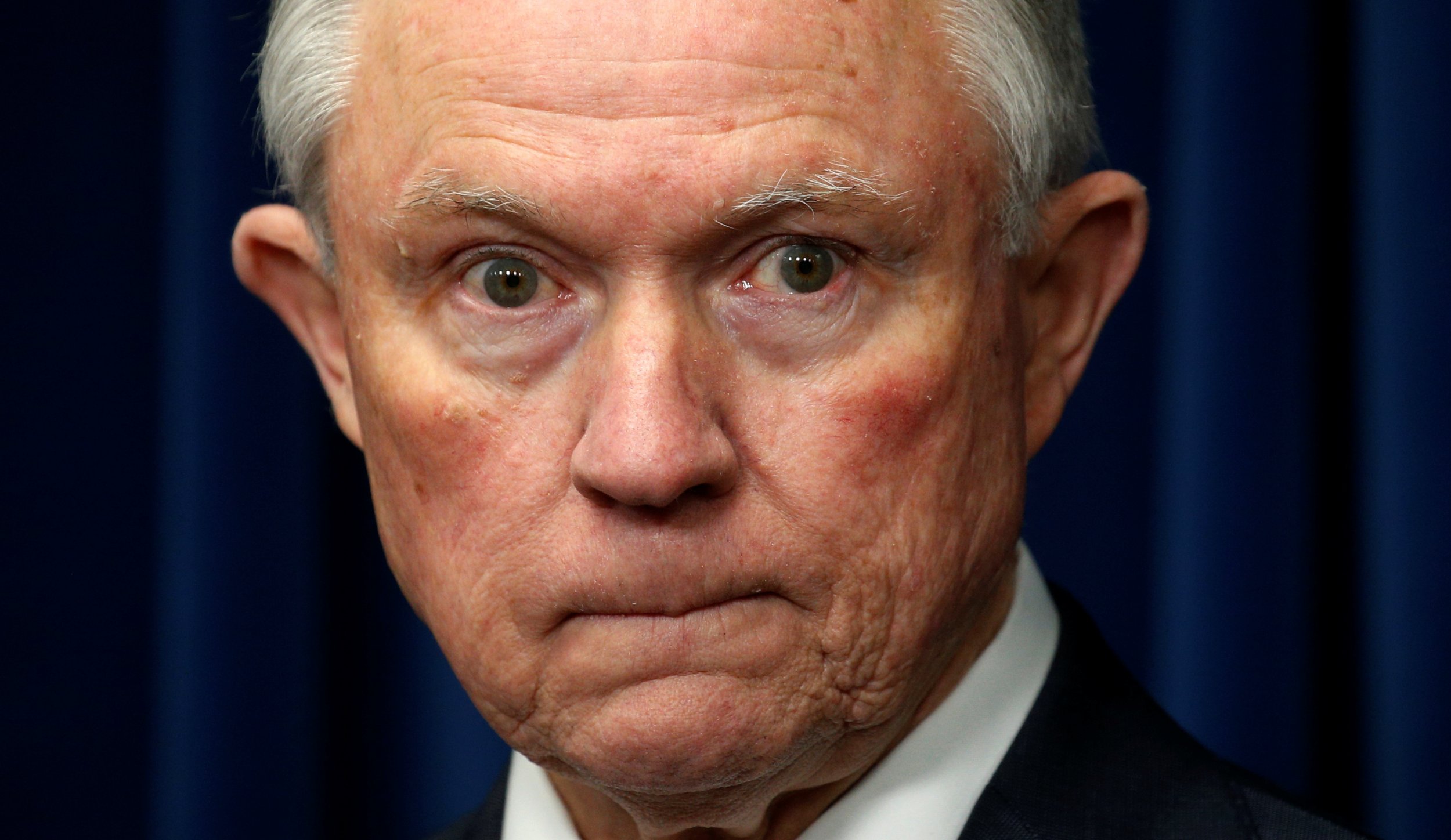 Hawaii's Attorney General Dougal Chin has hit back at U.S. Attorney General Jeff Sessions following his dismissive remarks about a Ninth Circuit judge "sitting on an island in the Pacific."
Sessions criticized Hawaii-based Judge Derrick Watson, who placed a temporary restraining order on two sections of Trump's controversial travel ban in March, blocking the bill's implementation nationwide.
"I really am amazed that a judge sitting on an island in the Pacific can issue an order that stops the President of the United States from what appears to be clearly his statutory and constitutional power," Sessions told conservative radio host Mark Levin this week, as he discussed the Justice Department's ongoing appeal.
In a statement on Thursday, Chin remarked on previous instances of dismissive comments from representatives of the executive branch toward members of the judiciary.
"President Trump previously called a federal judge in California a so-called judge. Now U.S. Attorney General Sessions appears to dismiss a federal judge in Hawaii as just a judge sitting on an island in the Pacific," Chin said, before explaining how the U.S. constitution works. "Our Constitution created a separation of powers in the United States for a reason. Our federal courts, established under article III of the Constitution, are co-equal partners with Congress and the President. It is disappointing [Attorney General] Sessions does not acknowledge that."
A Department of Justice (DOJ) spokesperson later attempted to clarify Sessions's remarks. "Hawaii is, in fact, an island in the Pacific—a beautiful one where the Attorney General's granddaughter was born," Ian D. Prior told CNN.
"The point, however, is that there is a problem when a flawed opinion by a single judge can block the President's lawful exercise of authority to keep the entire country safe."
The statement did little to quash a wave of derision leveled at the Attorney General under the Twitter hashtag #IslandinthePacific. Former DOJ spokesperson Matthew Miller tweeted that Sessions's comments represented "an extraordinary attack on a federal judge's right to do his job by a sitting AG. Completely inappropriate."
"Someone please tell Sessions that Hawaii is a state. An American in Hawaii is as American as one from Alabama. Or Indiana," Chelsea Clinton tweeted, in an apparent reference to Judge Gonzalo Curiel, the Indiana-born judge Trump said could not be impartial due to his Mexican heritage.
"Hey Jeff Sessions, this #IslandinthePacific has been the 50th state for going on 58 years. And we won't succumb to your dog whistle politics," Hawaiian Senator Mazie Hirono tweeted. "Hawaii was built on the strength of diversity & immigrant experiences- including my own. Jeff Sessions' comments are ignorant & dangerous". In another tweet, Hirono showed a photo of Sessions' vote in favor of Judge Watson's appointment.
The U.S. Marines helped American expats and sugar planters depose Hawaii's last reigning monarch Queen Liliuokalani in 1893 and it became U.S. protectorate, hosting the strategically-important Pearl Harbor naval base.
The Home State of 44th U.S. President Barack Obama, Hawaii officially became the U.S.' 50th state in 1959. President Dwight D. Eisenhower then issued an order for the American flag to be designed with 50 stars arranged in staggered rows.