Hawaiian Coast Whale Watchers Spot Placenta in the Ocean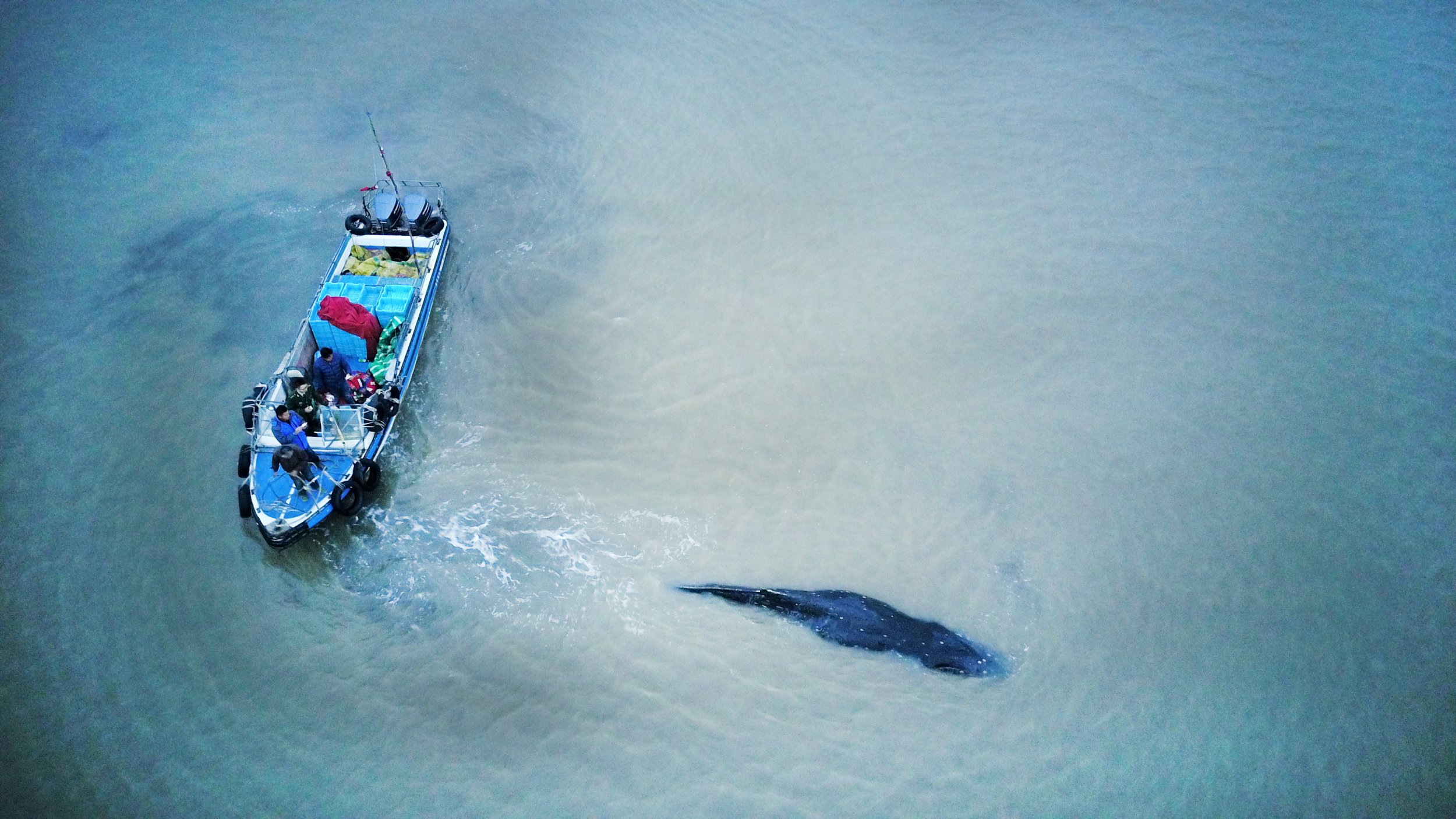 Whale watchers off the coast of Hawaii got quite a sight this weekend when their boat came across what appeared to be the placenta of a humpback whale.
"We have a lot of humpback whales here in Hawaii waters," Stephanie Stack, a research biologist with the Pacific Whale Foundation, told Newsweek.
Actually seeing something like this is extremely rare, said Jooke Robbins, a senior scientist at the Center for Coastal Studies. "It's very rare for anyone to observe any large whale species giving birth," she said. "And it's actually pretty rare for people to see the placenta as well."
People have found placentas before, including in 1997 when another was spotted off the coast of Hawaii. Scientists have even seen a humpback whale giving birth off the coast of Madagascar before—the first time was in 2013. (Stack said she wasn't aware of any fully documented births.)
Humpback whales are not small creatures. Adults can weigh between 50,000 and 80,000 pounds and be up to 60 feet long. Even newborns literally weigh a ton. So why is it so hard to find a whale giving birth? "We don't really have an answer. It's possible that they give birth in locations where we aren't spending a lot of time," Stack said—perhaps whales usually give birth just before arriving in Hawaii. Perhaps they're giving birth at night or deep below the surface, she speculated. "But I suspect if it was happening frequently and near the surface, we would have seen it by now."
Robbins noted that the births may also happen fairly quickly, making them more difficult to witness. "That's what we're assuming," she said. "There is blood associated with [the birth], so it's probably adaptive for them to do it as quickly as possible."
Understanding more about humpback whale mating and birthing processes could be important for conservation efforts. "If we know more about the reproduction of these animals, we'll be able to protect them and better manage commercial operations like whale watching," Stack said.
Stack and other biologists weren't able to take samples and confirm through DNA that the placenta was a humpback's. The placenta was discovered by the Foundation's commercial boat—which means, by law, they can't possess any part of a protected marine mammal like the humpback whale. Researchers went out to look for the placenta afterward and couldn't find it.
"It might have just broken up or just gotten eaten by something."
SaveSave