Hawaiian Volcano Kilauea Could Soon Erupt, Geologists Warn After Earthquakes
The Kilauea Volcano on the biggest Hawaiian island might soon erupt, scientists at the US Geological Survey warn. A recent increase in earthquakes—150 in the last 24 hours—could indicate an upcoming explosion.
Kilauea is a shield volcano that frequently spews lava, but usually in slow flows. The regular flow creates a short, wide volcano, in the shape of a shield on the ground.
The area surrounding this volcano is sparsely populated, which is a good thing because a sudden outbreak of lava could be dangerous. The biggest earthquake in the last 24 hours was a magnitude 4, and there could be more to come.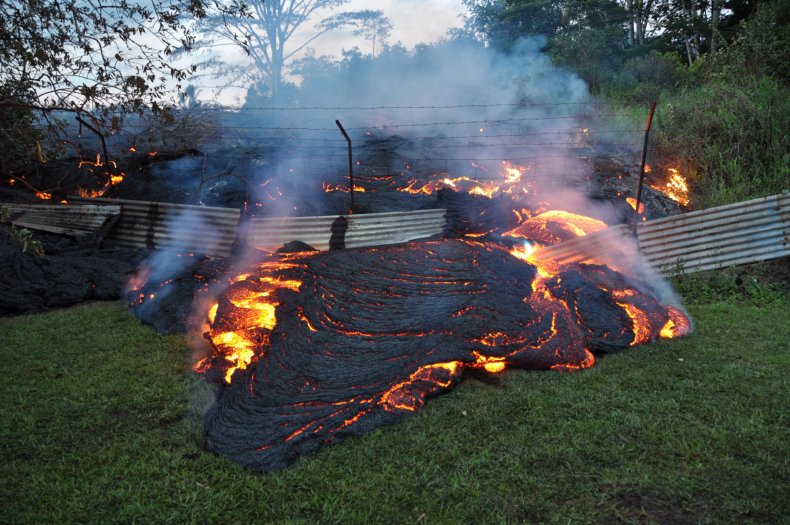 However, the volcano is popular tourist destination, attracting 2.6 million people a year. The volcano and its surrounding areas make up a World Heritage Site and National Park. Tourists will not be able to get close any time soon, as the National Park Service closed the area to the public on April 18 because of the danger.
Part of the dangerous potential is due to a crater floor at the Puu Oo rift zone collapsing. Geologists on the island believe that there is magma activity underground, flowing east under Highway 130.
Security personnel are present to ensure that no one tries to explore the unsafe area, and The Hawaii County Civil Defense Agency sent out a warning to residents to keep an eye on the situation, according to local news outlet Hawaii News Now.
Hawaii Volcano Observatory is still taking measurements and monitoring lava activity and earthquakes. They already know that Kilauea is the most active Hawaiian volcano and that similar seismic activity has occurred in the past right before large eruptions.