Where Is 'Hawkeye' on Disney+ Set And Where Does It Fit In The MCU Timeline?
After saving the world in Avengers: Endgame, Clint Barton is back with his own Disney+ TV series Hawkeye—but how the show fits into the MCU timeline is confusing some viewers.
The show dropped subtle clues in Episodes 1 and 2 as to what year Hawkeye is set in, and the director of the series has given his take on when the show is set too.
Starring Jeremy Renner and Hailee Steinfeld, Hawkeye looks set to blend superhero themes with a Christmas spirit, as Clint Barton aims to get back home to his kids before Christmas.
Here's what year Hawkeye is set in, and how it fits in the MCU timeline.
What year is Hawkeye set in?
In terms of a timeline, we know that the events of Hawkeye follow on from Avengers: Endgame, as Clint Barton is still reeling from those events.
At the end of the movie (spoilers) when the Avengers get everyone back and defeat Thanos, it is 2023. By that logic, we know that Hawkeye is actually set in the future, but what year exactly?
Steinfeld's character Kate drops several vague clues as to what year Hawkeye is set in. She tells Clint that she's been a martial artist since the age of 5 but she's slightly older than that when we meet her in 2012, meaning she was born before 2007.
In Hawkeye, Kate is 22-years-old which means the show must take place at least a few years before 2029 but after 2023.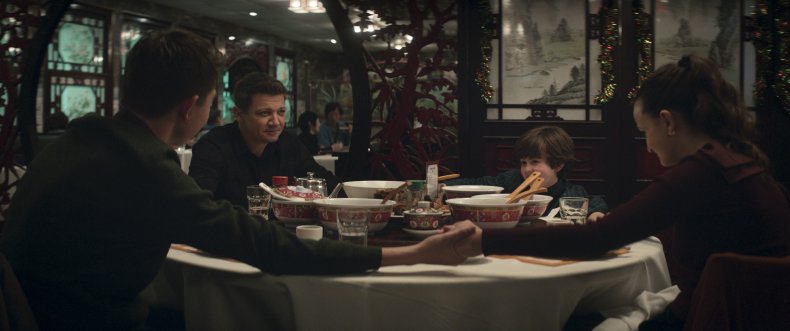 Fortunately, director Rhys Thomas has given an almost definitive answer on when the show is set. He told Games Radar that Hawkeye's story takes place two years after everyone returned from The Blip (also known as The Snap) at the end of Avengers: Endgame. This means that Hawkeye takes place during December 2025.
How does Hawkeye fit into the MCU timelines?
Since Hawkeye is set in 2025, it lays a marker for the rest of Phase Four of the Marvel Cinematic Universe going forwards.
Right now it is the latest point in time any MCU movie or TV show has been based yet (except for Loki, which existed outside of time).
It suggests that upcoming Marvel movies like Spider-Man: No Way Home, Doctor Strange in the Multiverse of Madness, Thor: Love and Thunder, and TV shows likes Moon Knight, She-Hulk and Secret Invasion, could all be set in a post-2025 world.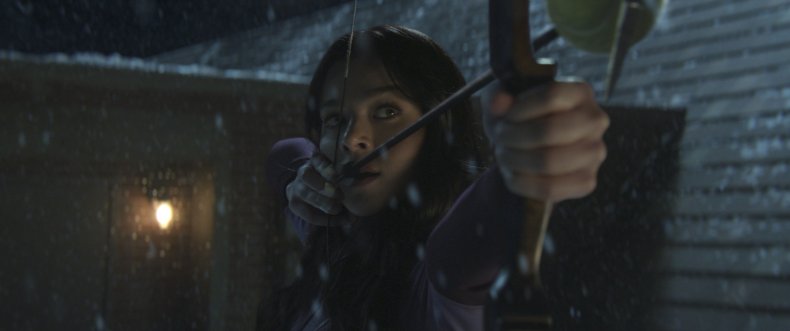 Where was Hawkeye filmed?
The opening scene of Hawkeye is a flashback, showing a young Kate Bishop experience the Battle of New York from The Avengers (2012) movie.
From there, we flash forward in time to the "present" day, but we remain in New York City for the large part of the series. We see notable landmarks like Broadway, Times Square, the subway and Central Park across the first two episodes.
Filming took place across parts of Downtown Brooklyn, the Hoyt-Schermerhorn Streets subway station, Washington Square Park, Hell's Kitchen and the East Village across 2020 and 2021. Scenes were also shot at the Lotte New York Palace Hotel.
Additional shooting took place on studio lots in Atlanta, Georgia, and even downtown Canton, Georgia. Reshoots took place in Toronto, Canada in September 2021, according to Production Weekly.
Episodes 1 and 2 of Hawkeye are available to watch on Disney+ now. New episodes air weekly on Wednesdays until the finale on December 22, 2021.