Josh Farro Homophobic Allegations Prompt Hayley Williams to Call Out Ex-Paramore Bandmate
Paramore frontwoman Hayley Williams has shared a pro-LGBTQ+ statement after ex-bandmate Josh Farro allegedly posted a homophobic rant on Facebook.
The 31-year-old took to Twitter to express her zero-tolerance policy on homophobia in her band and suggested that this is why there are only three members of the band left.
"there's a reason there are only 3 people left in @paramore. surprise, haters, it ain't cause of me," Williams tweeted Wednesday. "paramore do not condone religiously/politically dogmatic beliefs which leave our LGBTQ+ friends, fans, & family feeling abandoned and hopeless."
Former guitarist and founding member of Paramore, Farro left the band in 2010 to pursue a solo career. His brother Zac Farro also left the band at the same time but then rejoined in 2017.
Currently, the remaining band members are Williams, Zac Farro and Taylor York.
Although Williams did not directly address Farro in her post, he has been rumored to have shared homophobic views in the past.
A Facebook post allegedly written by Farro has been shared in which he refers to homosexuality as a "perversion" and likens it to pedophilia.
Williams' statement continued: "and ya know, if that doesn't jive with you, well, feel free to go to where all past members of paramore have gone which is literally anywhere else but paramore."
She added: "to paramore's LGBTQ+ family (and @ColormeBrian i am talkin straight to you) you are full of love and you are loved."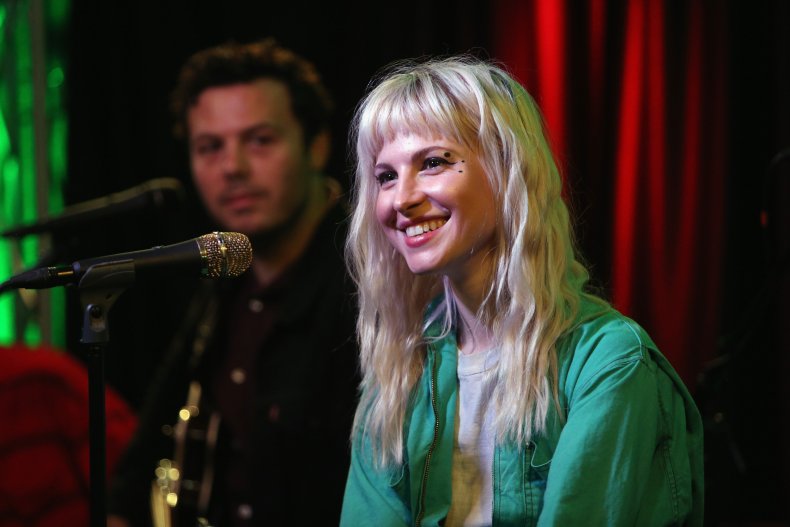 Farro's exit from the band turned nasty at one point back in 2010, when he released a statement about quitting citing Williams and the label's controlling behavior.
Williams has received an outpouring of support from fans with many thanking her for taking a stand against homophobia.
One fan responded: "Queer people make up a HUGE portion of pmore fans. I met my girlfriend and some of my best friends in the world through tours and parahoy. Thank you for speaking up and out for your LGBTQ+ fan base."
While another added: "Normalize dragging your former band members when they're homophobic."
Another fan wrote: "Things we've finally concluded in 2020: if Hayley is walking in the opposite direction to someone, walk with her. She knows."
"This is why paramore is my favorite band. Im proud of say that this person here is my idol," another wrote.
Williams recently announced anew acoustic EP titled "Petals for Armor: Self-Serenades," which is set for release on December 18, 2020.