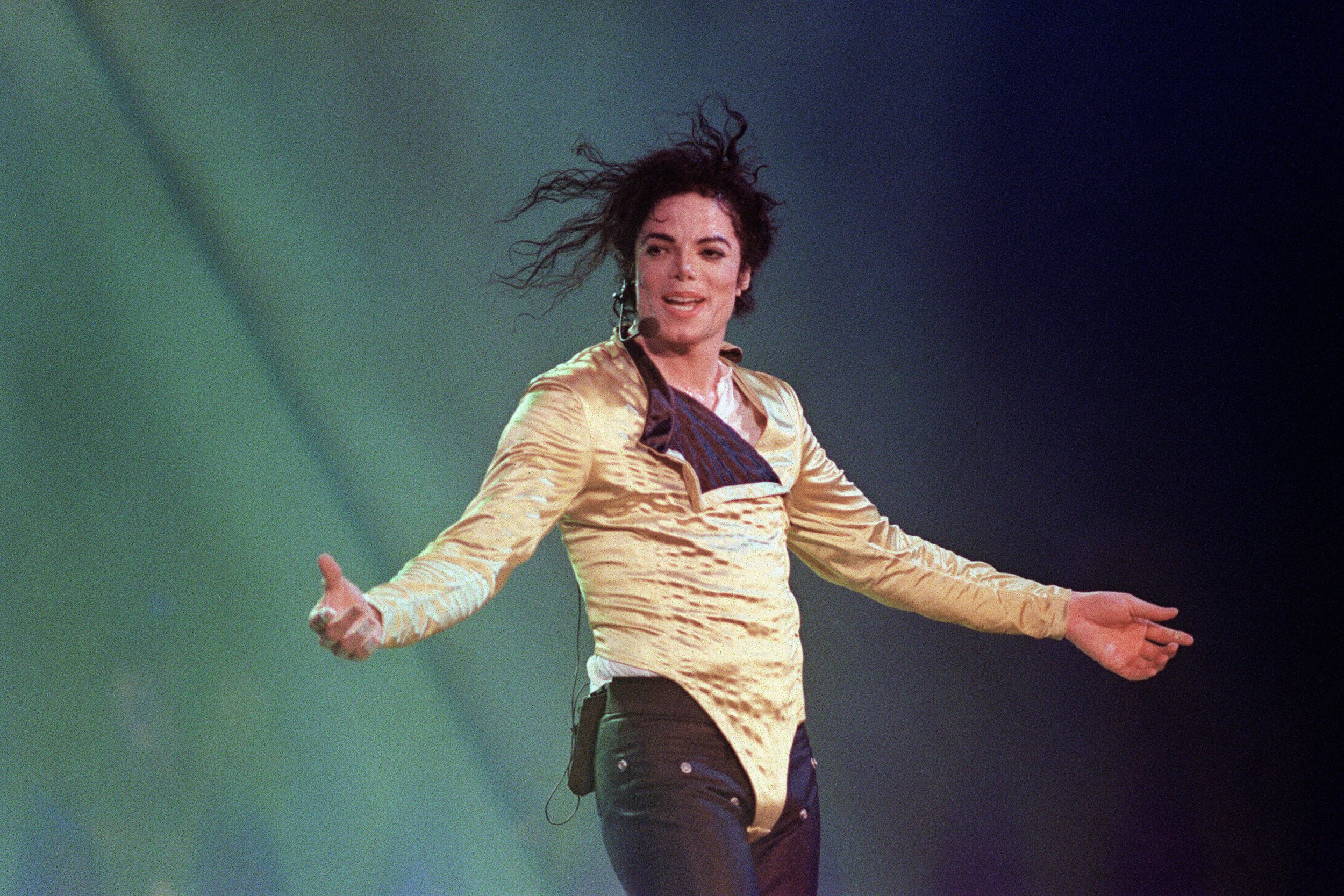 Whether you hate it, love it or simply want to see what all the divisiveness is about, the controversial Leaving Neverland, a documentary on allegations of child abuse and molestation against Michael Jackson, debuts on HBO on Sunday, March 3 and Monday, March 4.
Dan Reed directed the documentary, which drew much criticism from Jackson's fans at the 2019 Sundance Film Festival.
Through interviews with James Safechuck, now 37, and Wade Robson, now 41, and their mothers, wives and siblings, Leaving Neverland crafts a portrait of sustained abuse by Jackson, and explores the complicated feelings that led both men to confront their experiences after both had a young son of their own, reported Medium on Friday.
The two men allegedly had relationships with Jackson when they were 7 and 10 years old.
Robson and Safechuck — whose court testimony in 2005 helped acquit the late singer of alleged improper contact with young boys that haunted him during most of his career — completely changed their tune in the documentary in which they star. They were adults at the time of the 2005 trial.
They now claim Jackson sexually molested them, although Forbes reported on January 29 that after Jackson died of a prescribed drug overdose in 2009, Robson wrote the following 12-paragraph tribute to his friend:
Michael Jackson changed the world and, more personally, my life forever. He is the reason I dance, the reason I make music, and one of the main reasons I believe in the pure goodness of humankind. He has been a close friend of mine for 20 years. His music, his movement, his personal words of inspiration and encouragement and his unconditional love will live inside of me forever. I will miss him immeasurably, but I know that he is now at peace and enchanting the heavens with a melody and a moonwalk.
Robson signed it "I love you Michael. Wade Robson." Robson, a former choreographer, was 27 years old when Jackson died.
The Jackson family estate continues to vehemently discredit Leaving Neverland. In a direct response to the release ofthe documentary, Taj Jackson, Michael's oldest nephew, has raised $46,486 of a $777,000 GoFundMe goal for Taj to create his documentary, Finding Neverland, that Jackson says will tell the truth about his uncle.
"The time has come to tell the true side of his story," posted Taj Jackson, Tito Jackson's son, on Twitter. "Join me on my journey to unmask the truth about Michael Jackson. Not the truth certain media is selling you, but the truth as it actually happened. #proveninnocent #truthrunsmarathons #justiceforMJ"
Forbes writer Joe Vogel wrote the FBI found no evidence of wrongdoing and a jury acquitted Jackson in the 2005 trial.
"The media wants this to be true yet can provide ZERO evidence," posted Taj Jackson on Twitter during the Sundance flap. "Notice how they are desperately trying to program the people's mind before the public even sees it. And they have brought out the big guns to do it. There's a word for this, 'propaganda' Facts don't lie, people do."
He lists on the account website he that "we" — supposedly the Jackson family — will use the donations to pay for the following documentary creation costs:
"Hiring key players for the production team, travel expenses for the filmed interviews and meetings, verifying stories and new information, securing licensing and video clips, video and audio editing, local and international distribution and a comprehensive, international marketing and PR campaign (live and digital) that will make it impossible for audiences, targeted and otherwise, to ignore."
Reportedly, Reed received direct threats for unveiling the controversial documentary at Sundance.
Sundance officials and Utah police increased security during the film festival after Jackson fans protested on the street in front of the Park City theater where Leaving Neverland premiered.
"Tensions are higher for this movie than anything I've ever seen at Sundance before," an unidentified law enforcement official told Deadline during the protests. "No one is going to be prevented from exercising their Constitutional rights, but we are not going to allow this to get out of hand, in any way."
Jackson fans complained loudest about the premiere, mostly through the #BoycottSundanceFestival hashtag on social media.
Jackson, a superstar around the world and the undisputable King of Pop, died of a doctor-prescribed prescription drug overdose in 2009 at age 50. He always maintained his innocence.