HBO Documentary 'Prison Terminal' Shows the Human Side of Dying in Prison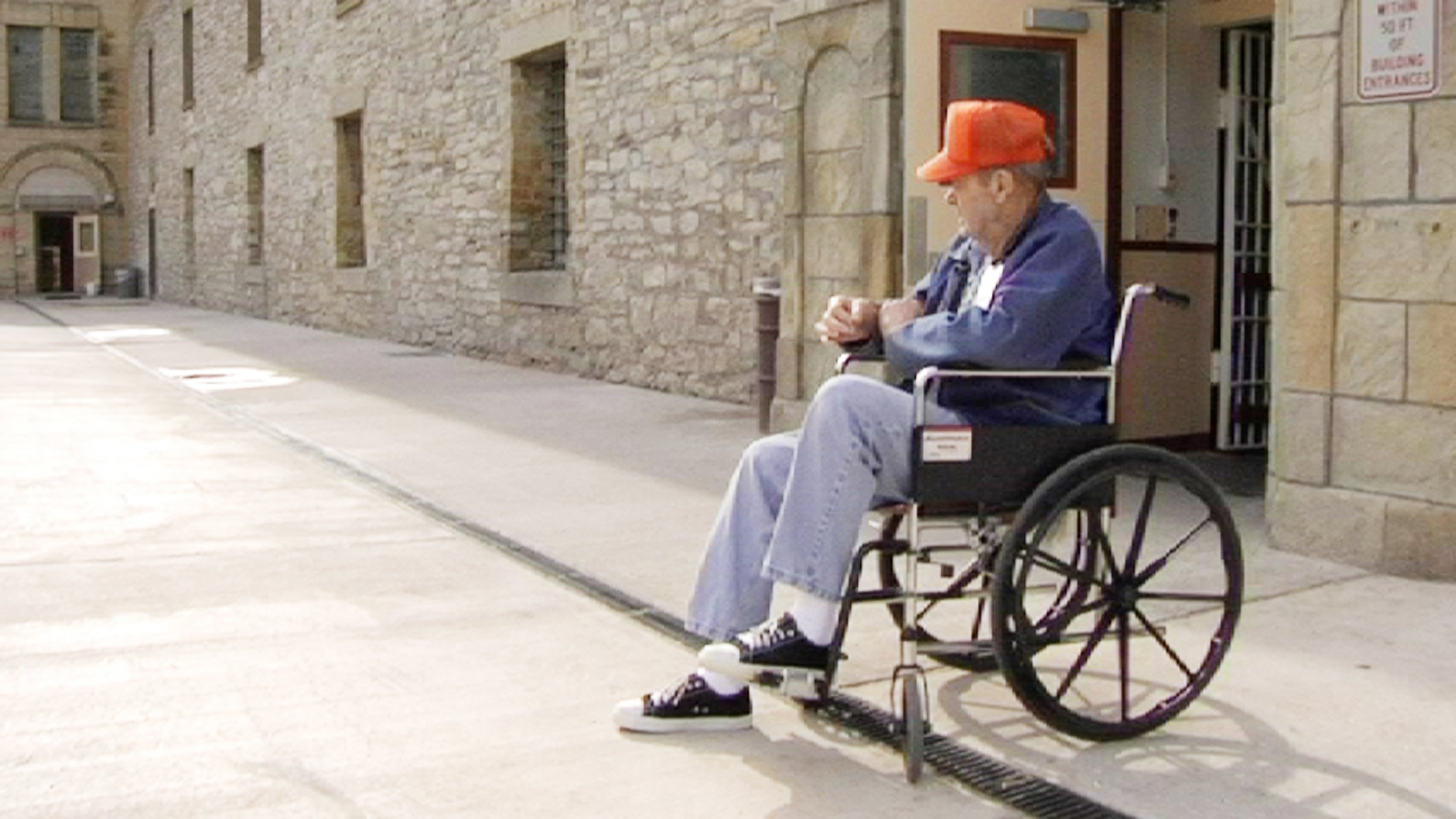 They came from different worlds but found themselves sharing the same room—and a moment together.
The scene was the International Ballroom at the Beverly Hilton hotel in Beverly Hills, Calif. The occasion, the 2014 Oscar nominees luncheon last February. It was here that unheralded documentary filmmaker Edgar Barens approached three-time Oscar winner Meryl Streep. Only days earlier Barens had seen Streep's most recent Oscar-winning performance and felt compelled to shower her with effusive praise.
"I saw you in Iron Lady, and I just want you to know that everything you do does not go unnoticed," Barens told the most-nominated actor in the history of the Oscars by way of introduction.
Nearly two months later, Barens laughs self-effacingly as he recalls the encounter. "She was so gracious," says the Aurora, Ill., auteur. "She's a voter, too, so she told me she looked forward to screening my film."
Barens's film, Prison Terminal: The Last Days of Private Jack Hall, is as far removed from the glamour of an Oscar luncheon as its title suggests. The 42-minute documentary chronicles the hospice care unit at the Iowa State Penitentiary, a program run by inmates for inmates that is funded entirely by private donations. Specifically, it records the final days, hours and even breath of Hall, an erstwhile World War II hero serving a life sentence for murder.
While Prison Terminal did not win an Academy Award in its category, best documentary short, it is, eight years after Barens shot the footage, not going unnoticed. Beginning Monday night, March 31, at 9 p.m. and continuing through the first three weeks of April, Prison Terminal, will air on HBO.
As the film asserts from the outset, over the next decade some 100,000 prisoners in the U.S. penal system will die alone in their cells. In a few prisons nationwide, inmate-run hospice units such as the one in Iowa are sprouting up, offering dignified deaths for inmates and their families and redemption for the prisoners who care for them.
In Hall, a decorated World War II veteran who served in Africa and Europe, Barens unearthed a sympathetic leading man. A couple of decades earlier Hall had murdered the drug dealer who had first gotten his youngest son hooked on dope. Now an octogenarian serving a life sentence, Hall is battling an onset of double pneumonia when we first meet him.
"I didn't preselect Jack, but a lot of people who've seen the film say, 'I would've killed the drug dealer, too,' " says Barens. "If he had raped five women, maybe people would've had a different perspective. The point I was trying to make is that we've already punished him with a lack of freedom. Why inflict more damage? We still owe people like Jack a dignified death."
Barens's own perspective was shaped by a 1999 short film he did for the Open Society Institute, part of the George Soros Foundation, on prison hospices. He had spent two weeks at Angola State Penitentiary in Louisiana and the product became a virtual training film at prisons nationwide.
"I always felt that I'd shortchanged the people I met at Angola because it was all so rushed," says Barens. "When I heard about the program a few years later at Fort Madison [the location of the Iowa maximum-security prison], I approached them about doing a more detailed film."
In part because the infirmary staff was already using Barens's previous film to train its hospice volunteers, he was given unfettered access. Barens even requested to be given a cell within the walls of the facility as his temporary home, but instead was offered a basement across the street from the prison in a home used by the staff's physicians.
"Looking back, I'm glad they denied my request," says Barens.
Barens would shoot more than 300 hours of film during his stay, but in his first month at the prison infirmary he never once picked up his camera. "That first month was all about building trust with the nurses, the hospice workers and the patients," Barens says. "I showed up early in the morning and left late at night. I didn't know yet which prisoner would become my focus."
When we meet Hall, his jaundiced eyes and ashen pallor, his withered flesh and unremitting appetite for cigarettes are their own spoiler alert. Every life is a death sentence, after all; only Hall's is more present. While he never shares specific war stories from his military service, Hall's attitude suggests that the dope dealer was far from his only kill.
"[Jack's] tour reads like a Hollywood script," Barens told The Des Moines Register in February. "He probably killed hundreds of Germans and was a POW. When he got out they gave him 25 bucks and pack of Lucky Strikes and told him to forget everything. He couldn't do that. He became an alcoholic."
In one of the film's first scenes, Hall is sent to an infirmary physician after complaining about a shortness of breath. "See you in hell," Hall tells the doctor by way of salutation as he is being wheeled out of the examining room.
"I'm not going there," the doctor replies.
Who is? If Hall is the film's main character, its hero is Bertram "Herky" Berkett, an ursine, menacing-looking African-American inmate who, like Jack, is serving life for murder. Herky is the team leader of the three-man hospice crew who oversees Hall's care once his condition deteriorates, and he is sent to hospital. Herky bathes Hall, puts lotion on his back, clutches his hand when they pray together.
They are two men from different worlds, sharing the same room and Hall's final moments together. And if Hall is gaining dignity in his final days, then Herky, who like Barens is at Jack's bedside as he expires, may be gaining something greater: redemption.
"For once, I'm something that nobody thought I could be," says Herky. And the moment remains with you as much as any on film will this year.