'Game of Thrones' Season 8 Spoilers of Multiple Deaths Teased by HBO Exec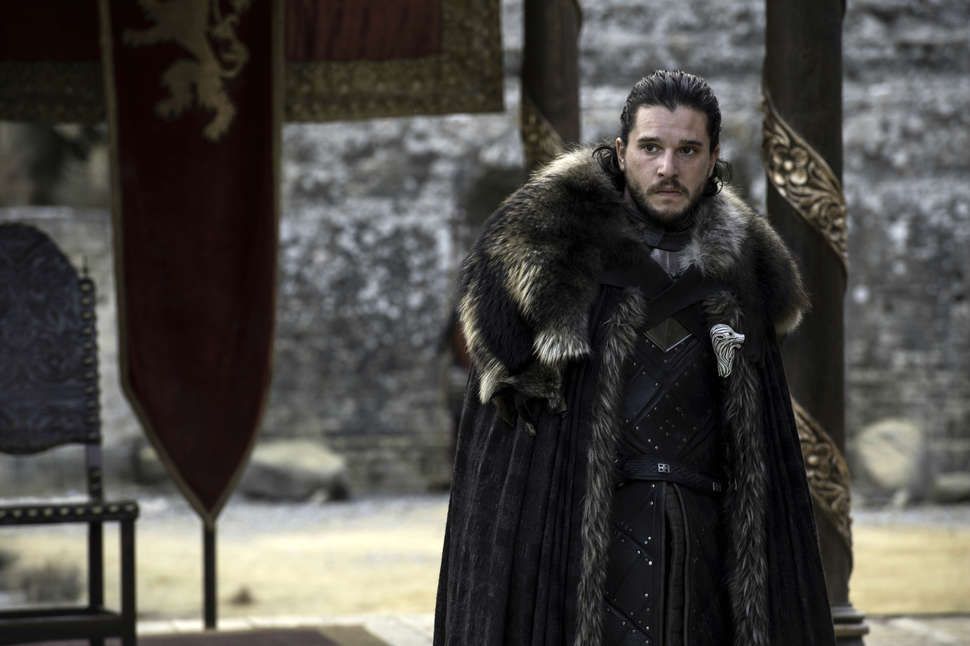 It looks like Game of Thrones fans should prepare for a bloody final season. (Like there could be any other kind.) HBO drama chief Francesca Orsi seemingly confirmed that Season 8 will contain multiple character deaths at the INTV Conference in Jerusalem.
Orsi attended a reading of the final six scripts with the actors in October, and described it as an emotional experience. "None of the cast had received the scripts prior, and one by one they started falling down to their deaths," she said, according to a Tuesday report from Variety. "It was amazing. By the very end, everyone looked down and looked up and tears were in their eyes." When the actors were done with the last script, Orsi said everyone stood up and applauded for 15 to 20 minutes.
Obviously, Orsi did not divulge who died or how, but we can only assume major characters are involved. In fact, her quote makes it sound like every main character dies. Kit Harrington previously told the BBC he cried during the table read. Does this mean fans will be saying goodbye to Jon Snow for real this time?
The final season will return to HBO in 2019, but those six episodes likely won't be the end of Game of the Thrones. "It feels like corporate malfeasance to not continue [the franchise]," said Orsi. "That's why it has spawned three, four, five spinoffs." She also teased that the spin-offs will have the grandeur that Thrones fans have come to expect. The budget won't go as high as that of Season 8 budget, but it won't be lower than the $50 million HBO spent on Season 3. "Fifty million sollars [for one season] would never fly for what we are trying to do. We are going big."
Get ready for some very fancy murders.