Back in 2018, HBO's new parent company CEO John Stankey held a townhall meeting and announced a new direction for the premium cable subscription network, which would substantially expand to become, according to The New York Times, "something bigger and broader." The core of Stankey's new direction for the already-profitable HBO was to accrue "more hours of engagement" a day, to gather "more data and information about a customer that then allows you to do things like monetize through alternate models of advertising as well as subscriptions."
The linchpin of this new strategy was to offer a streaming service combining HBO and Warner Bros. media. That streaming service, HBO Max, launched Wednesday.
Developed apart from the existing HBO streaming services, HBO Go and HBO Now, HBO Max's identity can be a little hard to pin down. But there are differences between HBO Go, HBO Now and HBO Max.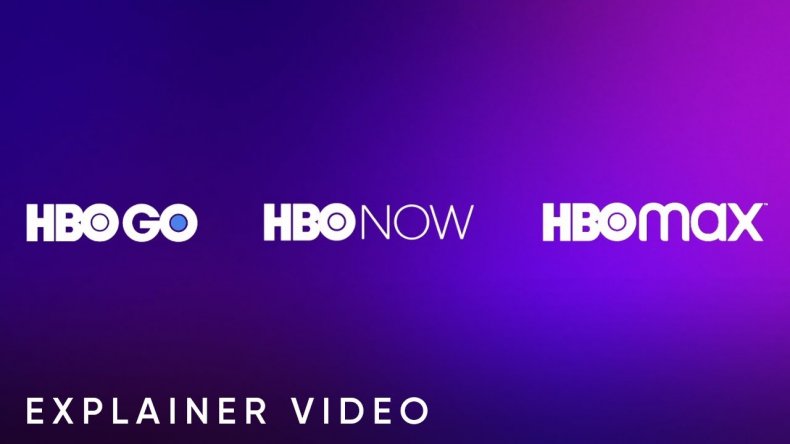 HBO Go is free with an HBO subscription, requiring a log-in via your TV provider.
HBO Now is a streaming service that doesn't require an HBO subscription. It offers HBO series, documentaries and a selection of movies. It will largely be supplanted by HBO Max, which is free to current HBO Now subscribers. HBO Now may eventually be discontinued, once more streaming devices are compatible with HBO Max and the cable service's deals with third-party resellers are renegotiated.
HBO Max is the new streaming service, which claims "10,000 hours of premium content bundling all of HBO together with even more movies, shows and Max originals for the whole family, including Friends, South Park, The Big Bang Theory, Wonder Woman, the Studio Ghibli collection and much more."
In case you're still confused, HBO Max released a video outlining the differences and highlighting some of the content.
While all three servicesd are currently available, HBO's putting a particular emphasis on Max, outright declaring, "All of HBO is also available via HBO Max."
HBO Max offers quite a bit more than just the premium cable channel's library. By throwing in WarnerMedia properties (and pulling them from Netflix, just as parent company AT&T told Congress it wouldn't do), HBO Max also offers content from DC Comics, Adult Swim, Cartoon Network, Sesame Street, Crunchyroll and Turner Classic Movies. It also has streaming exclusives, like the complete Harry Potter movie series.
HBO Max providers so far include Apple, AT&T, Cox, DirecTV, Google Play, Hulu, Optimum, Spectrum, Verizon and YouTube TV. While HBO Max costs $14.99 a month, the same as HBO Now, it's worth it to check with your cable provider to see if you've already got access to HBO Max, since the just-launched service might be included with your existing subscription.