HBO Max Is About to Cure Your 'Bachelor' Blues With 21 Streamable Seasons
There are so many reasons to be excited about HBO Max. You've likely already started daydreaming about watching Friends again or are gearing up for a Harry Potter movie marathon. But we've got another 21 reasons for you to dive right into the new streaming service, which launched on Wednesday: multiple seasons of The Bachelor.
That's right, more than 20 seasons of the reality TV-franchise are streaming on WarnerMedia's latest subscription service, which combines the Warner Bros. catalog, HBO and so much more.
Aside from revisiting a few recent seasons of the proper Bachelor and Bachelorette series, American fans will be able to check out the wildly successful seasons from other countries, too. Here are the different series you can watch on HBO Max right now, according to the service's website:
The Bachelor (Seasons 20, 21 and 23)

The Bachelor Australia (Seasons two and five)

The Bachelor Canada (Season three)

The Bachelor New Zealand (Season one)

The Bachelor UK (Seasons one and two)

The Bachelorette (Season 11, 12 and 14)

The Bachelorette Canada (Season one)

The Bachelorette Australia (Season three)

Bachelor Pad (Seasons one, two and three)

Bachelor In Paradise (Seasons four, five and six)

Bachelor In Paradise Australia (Season one)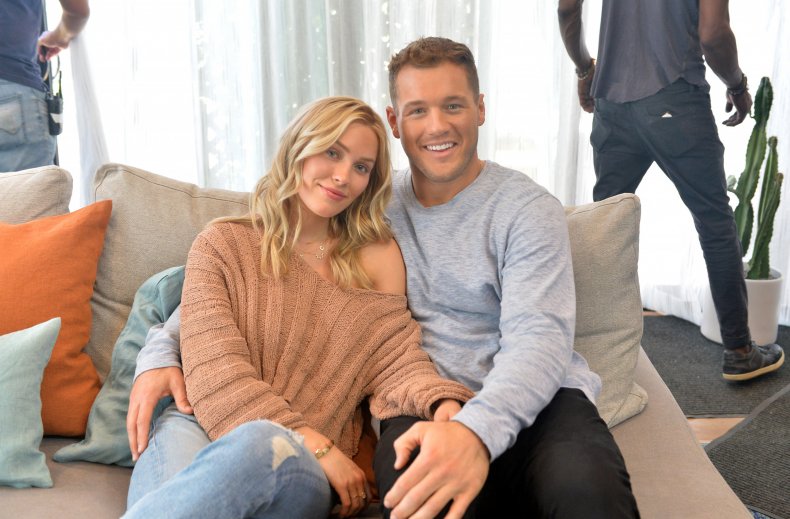 The American versions of The Bachelor and Bachelorette that are already streaming feature Ben Higgins, Nick Viall, Colton Underwood, Kaitlyn Bristowe, Jojo Fletcher and Becca Kufrin as the rose holders.
Fans will likely also be excited to see the seasons of Bachelor In Paradise that are available to stream, as well as Bachelor Pad, the now-canceled competition spinoff that dedicated Bachelor fans still love dearly.
There are no new Bachelor shows immediately ready to air in America due to COVID-19. Clare Crawley is the next star of The Bachelorette, but her season was postponed due to the country's stay-at-home orders. Bachelor In Paradise is also up in the air, as filming cannot begin during its usual time.
In the meantime, ABC will air The Bachelor: The Greatest Seasons -- Ever!, a spinoff recap series. Each episode will feature a past season and catch up with members from it as they self-quarantine.
It's perfect timing to recap old episodes or dive into new ones in never-before-seen international editions of the series. Bachelor viewers seem thrilled at the idea of watching the HBO Max seasons as soon as possible. Others, though, are still wondering why there isn't a full catalog of Bachelor content ready for them to stream.
HBO Max is available for $14.99 per month. Before confirming your subscription, check the platform's website to make sure HBO Max isn't included in your existing cable or Hulu subscription.