HBO Max is a relative newbie to the world of the streaming services, but it has already pleased movie buffs with its extensive movie catalogs. This Halloween is a perfect time for movie lovers to delve deep into that movie collection, as the service has around 100 horror movies for nearly every taste.
Among the horror movies streaming this October on HBO Max are all-time Hollywood horror masterpieces like Alien, Eraserhead and Jaws, as well as some stellar shockers from around the world including Guillermo Del Toro's Cronos and historic haunters like Eyes Without a Face and Les Diaboliques.
For those who want to celebrate Halloween without being terrified, they also have some great movies that are spooky without being scary such as Death Becomes Her, Gremlins 2 and Little Shop of Horrors.
Read on for a list of all 100-plus horror films streaming now on HBO Max (per Letterboxd) along with our picks for 10 of the best:
All the horror movies streaming on HBO Max in October 2020
Top pick: Alien
In space, no one can hear you scream. In cinemas, however, plenty of people heard the screams emitted during that chestbuster scene. Ridley Scott's first Alien movie is probably the most Halloween-ready (it is definitely the scariest of the bunch), but HBO Max is also streaming Aliens for those ready to wade into the debate of which is better.
Aliens
Alien³
Aliens vs Predator: Requiem
Altered States
Top pick: An American Werewolf in London
Once voted one of the best 25 horror movies ever made, John Landis' An American Werewolf in London is the werewolf film par excellence and the rare horror comedy that manages to be scary and horrific in equal measure. Maybe don't watch during a full moon.
Angel Heart
Annabelle Comes Home
AVP: Alien vs. Predator
The Batman vs. Dracula
The Blob
The Brood
Carnival of Souls
Cast a Deadly Spell
Child's Play 2
Child's Play 3
The Conjuring 2
Constantine
Critters 2
Critters 4
Cronos
The Curse of Frankenstein
The Curse of La Llorona
Day of the Dead
Top pick: Death Becomes Her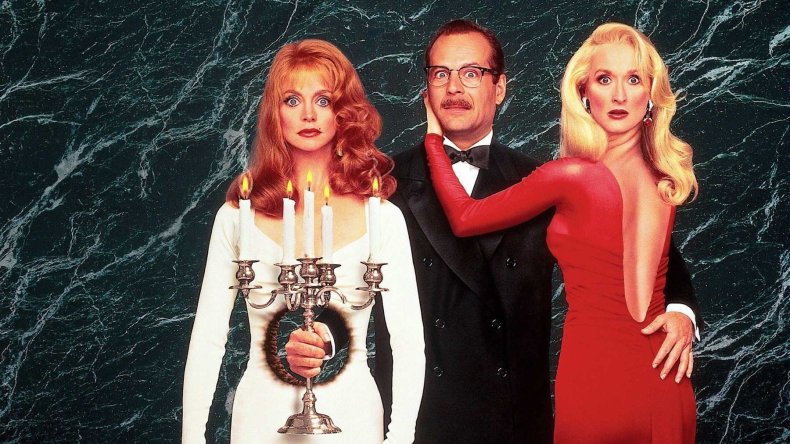 Some in the LGBTQ+ community have long called Halloween "gay Christmas," and if that is the case this is one of the season's greatest gifts. A wonderfully campy movie starring Goldie Hawn and Meryl Streep as grandes dames becoming ever-more monstrous as they try and find the secret for eternal youth (plus Isabella Rossellini in one of her finest performances), it is a camp classic long-imitated by the best drag queens.
Deerskin
Destroy All Monsters
Devil
The Devil Inside
Diabolique
Doctor Sleep
Dracula
Dracula Has Risen from the Grave
Dreamcatcher
Equinox
Top pick: Eraserhead
Maybe the finest debut film ever made, Eraserhead sees David Lynch as a director emerge fully-formed—unlike the monstrous baby at the center of this unsettling story of urban paranoia and fears of fatherhood. "In heaven, everything is fine," sings the bizarre Lady in the Radiator in this movie, but things are very much not okay in the world of this unique horror.
Top pick: Eyes Without a Face
Unsurprisingly from a director whose first film was a brutal and graphic documentary about animal slaughter, Eyes Without a Face (Les yeux sans visage in its original French) is a strange and disturbing story of body horror about that Halloween staple, a mad doctor who wants to find a new face for his disfigured daughter.
Final Destination 5
First Man Into Space
The Frighteners
Funny Games
Godzilla
Godzilla, King of the Monsters!
Godzilla Raids Again
Godzilla vs. Hedorah
Gothika
Top pick: Gremlins 2: The New Batch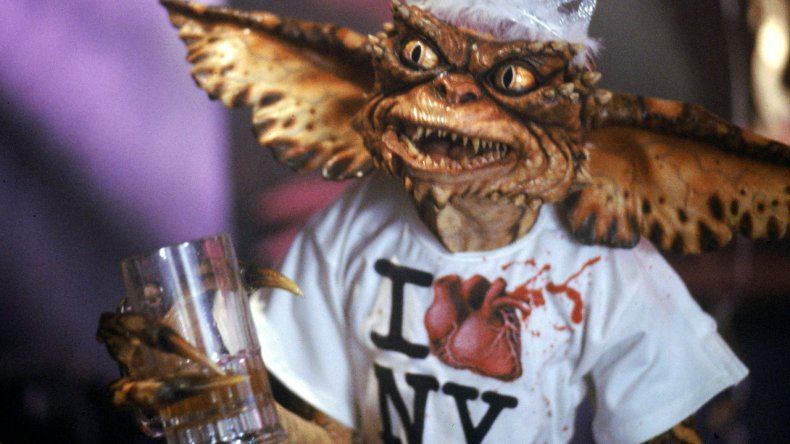 The rare sequel that manages to be better than the original, Gremlins 2 takes everything that is great about the first movie (and makes fun of everything bad about it) in a berserk laugh riot of a creature feature.
Top pick: Häxan
The silent era was a surprisingly ripe time for horror movies, with films like Nosferatu, Vampyr and The Cabinet of Dr. Caligari making the most of the heightened nightmare worlds that the medium allowed them to create. One of the oddest horror movies from the early cinema, however, is 1922's Haxan, a story that purports to be a documentary about witchcraft but is actually something far stranger.
The Hills Have Eyes 2
The Hills Have Eyes
The Hitcher
Top pick: House
Years before the so-called Japanese "J-horror" genre broke through in America due to films like Audition, Ju-on: The Grudge and Ringu, there was House or Hausu. Released in 1977, a year known for brutal horrors like The Hills Have Eyes, Suspiria and Rabid, House director Nobuhiko Obayashi went a different more surreal direction, setting a horror in a surreal nightmare house where a group of girls have to fight against man-eating pianos, men turning into bananas and other truly strange occurrences.
Incarnate
The Invisible Man
It Chapter Two
I Was a Teenage Zombie
Jaws
Jaws 2
Jaws 3-D
Jeepers Creepers
Jeepers Creepers 2
King Kong
Kwaidan
Leprechaun
Leprechaun 4: In Space
Leprechaun: Back 2 tha Hood
Leprechaun in the Hood
Leprechaun: Origins
Lifeforce
Lights Out
Little Shop of Horrors
Lost Boys: The Thirst
Lost Boys: The Tribe
Magic
Multiple Maniacs
The Mummy
Night of the Living Dead
Onibaba
Open Water
Open Water 2: Adrift
Picnic at Hanging Rock
Piranha
Rapture-Palooza
Ready or Not
Red Riding Hood
Rodan
The Ruins
Top pick: Scanners
David Cronenburg is one of the masters of body horror, as seen in classics like The Fly, The Brood and Videodrome. Scanners might have some of his most queasy effects, however, as the place where the GIF of a man's head exploding comes from. That is just the tip of the gore iceberg, however, in this story of a group of telepaths and the effort to eliminate them.
See No Evil
Sisters
Snatchers
The Testament of Dr. Mabuse
The Thing
Turistas
Top pick: Us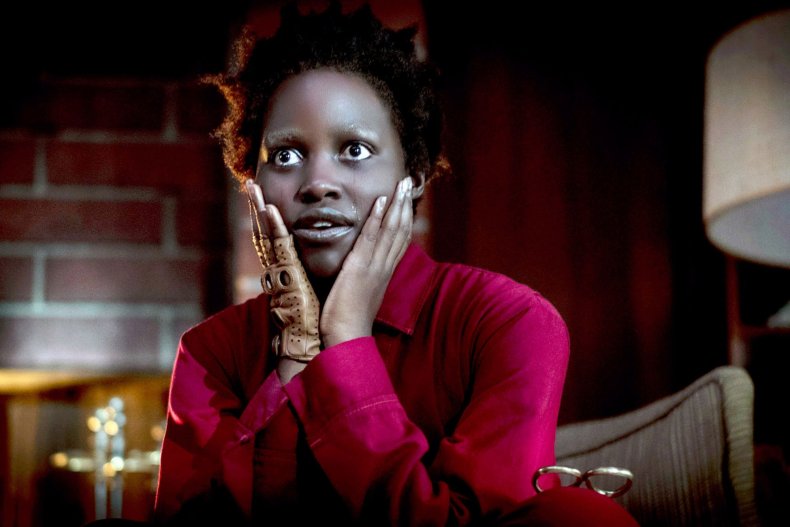 Though only released last year, Jordan Peele's second film Us already feels like a modern (if divisive) classic. After bagging a Best Picture for his race horror Get Out, Peele followed it up with the much more ambitious and elusive story of an underground race of doppelgangers and Hands Across America in this beguiling tale that should have won Lupita Nyong'o a second Oscar.
Vampire in Brooklyn
Vampyr
The War of the Gargantuas
Wide Awake