HBO Max: Why the Streaming Service is Not Available on Roku
HBO Max is now available for users of a number of major devices, including those running Apple and Android systems. One notable exception is Roku, which does not yet have its own version of the WarnerMedia app.
Speaking to Variety in mid-May, a WarnerMedia spokesperson confirmed that negotiations are underway to get HBO Max onto Roku streaming players and smart TVs.
According to Roku themselves, it seems as if they are holding out for a deal that will be as beneficial for them as it is for HBO Max. They said in a statement: "We are focused on entering into win-win distribution agreements with all new OTT services as part of their launch strategies.
"While we don't typically comment on specific deal terms or negotiations, the fact is that in this instance while we believe that HBO Max would benefit greatly from distribution on Roku at launch, we do not currently have an agreement in place."
Newsweek has contacted Roku for comment.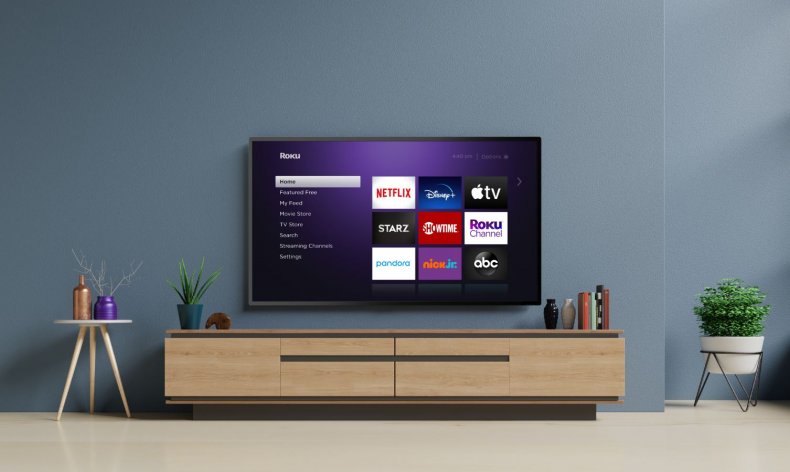 There are some good signs that HBO Max will get a Roku app at some point. At an AT&T investment conference, CEO John Stankey said the HBO Max app would be "in virtually all app stores [with] maybe one exception." However, that exception is Amazon Fire, meaning that the company likely has plans to get their app onto Roku.
Until that happens, there might be one way that Roku users can watch the new streaming service through their device. As HBO Max is being made available as a YouTubeTV add-on, users may be able to access the streamer's initial 10,000 hours of content via YouTubeTV on Roku.
There was initially some hope that Roku users would also be able to watch HBO Max via Hulu, but that does not seem to be the case. Hulu users can access the HBO Max library by logging into the new app via their Hulu credentials, meaning that Roku users with Hulu would still need to access the HBO Max app.
HBO Max certainly has an incentive to get its streamer onto Roku. In 2019, The Verge reported that Roku was the most popular streaming platform in the U.S., with Roku software used on over 41 million devices, including smart TVs sold by TCL, JVC, Sharp and Philips.
So far Samsung is one of the few smart TVs that is compatible with HBO Max. The app is available for all smart TVs made by the company after 2016 at time of writing.
HBO Max is streaming on multiple devices now.