HBO Removed Louis C.K.'s Old Material From Its Streaming Services. Did the Cable Network Go Too Far?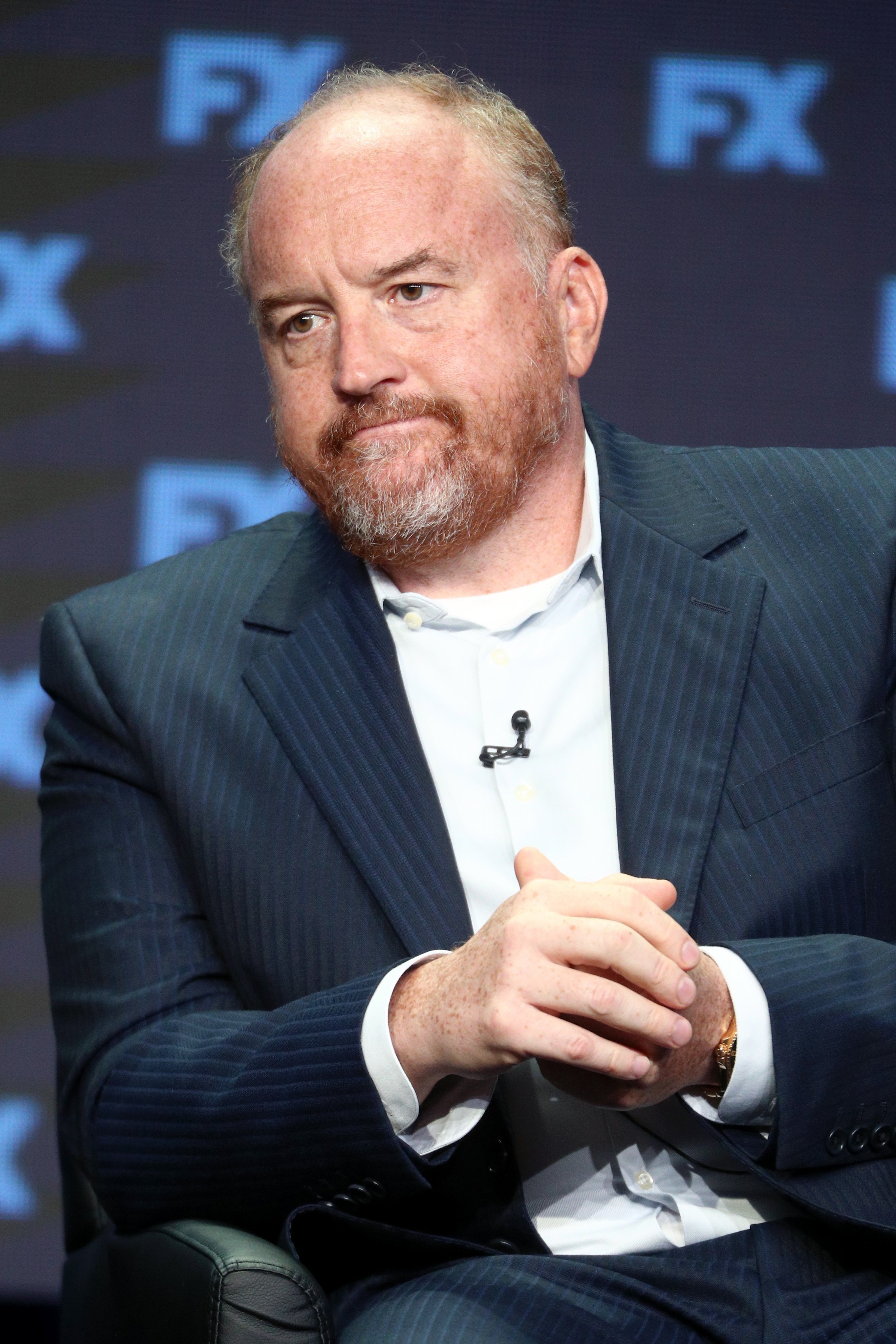 In his popular "Of Course, But Maybe" bit from 2013, comedian Louis C.K. openly discusses the internal conflict between what is proper and what is profane. "Everybody has a competition in their brain of good thoughts and bad thoughts," C.K. says. "Hopefully, the good thoughts win. For me, I always have both."
Tell us about it.
The setup for "Of Course, But Maybe" is that as a society we have reached an ethical consensus on a number of issues (e.g., slavery is wrong). The punch line is that if we suspend adherence to those values, benefits are reaped (e.g. How do you think the pyramids got built?).
Let's give it a try. Of course, of course masturbating in front of an unwitting or unwilling female is depraved. Of course. Of course. But maybe…
Nope. Can't do it. There's no upside to this one, Louie. It's just wrong: perverse and predatory and pathetic. That is indisputable. On Thursday afternoon The New York Times broke the story of how C.K., real name Szekely, performed his one-man onanism show on at least four different women in the past 15 years. Should other women come forward with more current allegations of lewd behavior and/or indecent exposure, he may have to answer for that in a criminal court.
In the meantime, C.K. issued a statement on Friday responding to the New York Times report. "The stories are true," he wrote. "There is nothing about this I forgive myself for. And I have to reconcile it with who I am." He added that he had "spent my long and lucky career talking and saying what I want. I will now step back and take a long time to listen."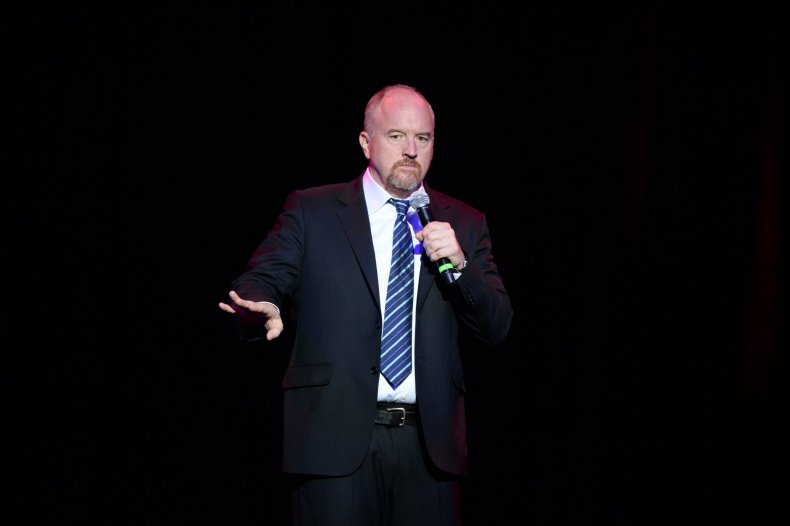 What remains to be answered, though is whether the art should suffer for the sins of the artist. The Times story broke a mere hour or so before the film in which Szekely wrote and stars in, I Love You, Daddy, was scheduled to premiere in Manhattan. The red-carpet affair was hastily scrapped and by Friday the movie's distributor, The Orchard, had canceled its release (only a few years ago it took death threats from North Korea to halt the release of a major film).
Also on Friday, HBO announced that it was removing all of Szekely's past projects from its on-demand services and cutting him from the lineup of its November 18 "Night Of Too Many Stars" special, thereby giving an added layer of meaning to the term "rub one out." You wonder if Louis C.K. can see the humor in that.
Let's think about this, though. Woody Allen married his adopted step-daughter, Soon-Yi Previn, following an affair that may have begun when she was college-aged and he in his mid-fifties, and that is if you give him the benefit of the doubt. If you choose not to, you might want to point to the plot of Manhattan, in which Allen's character, 42, dates a 17 year-old girl. That movie was released in 1979, when Soon-Yi was 9 and—Ew! You don't want to go there.
Allen has written and released some 20 or so films since wedding Previn in 1997, a few of which, such as Match Point or Midnight In Paris, were terrific. Pablo Picasso, at the age of 61, dumped his mistress for 21 year-old Francoise Gilot, who then had to deal with the ire of both the mistress and Picasso's legal wife. Gilot, now 95, has said in the past that Picasso physically abused her. Curators at the Metropolitan Museum of Art, the Louvre, etc, are not about to take down Picasso's works, well aware though they are of his alleged black-and-blue period.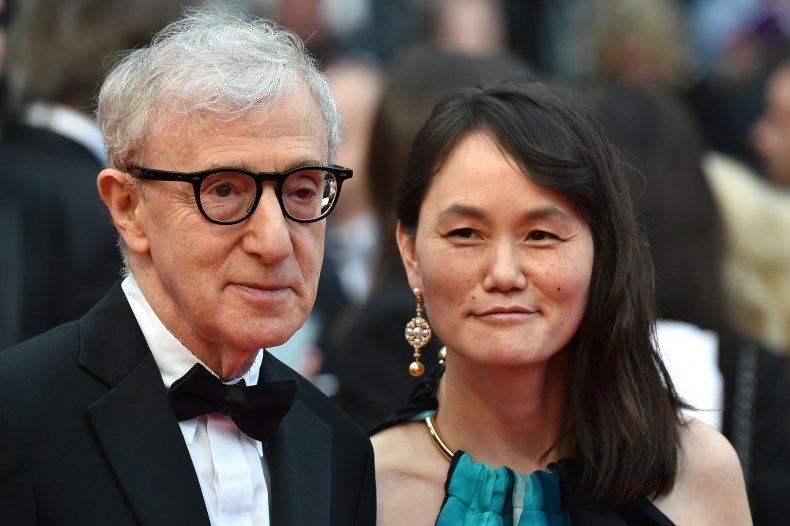 Harvey Weinstein is a monster. So, too, it seems is Brett Ratner. Add Kevin Spacey, whose private life seems to have been a House of Cards waiting to tumble for decades, to that list. These men and the others who will certainly join them—the Los Angeles County district attorney just created a special task force to investigate sexual abuse in Hollywood; how far away are we from Law & Order: IMDb Unit?—should be prosecuted for the crimes they are alleged to have committed.
However, just because L.A. detectives will now seek out Beverly Hills-based misogynists and abusers of women the way Bud White (Russell Crowe) did in L.A. Confidential is no reason to eliminate access to (because Spacey also appeared in the 1997 film) L.A. Confidential. Studios and streaming services should be agnostic to the misdeeds of the men who create and/or populate their films and series.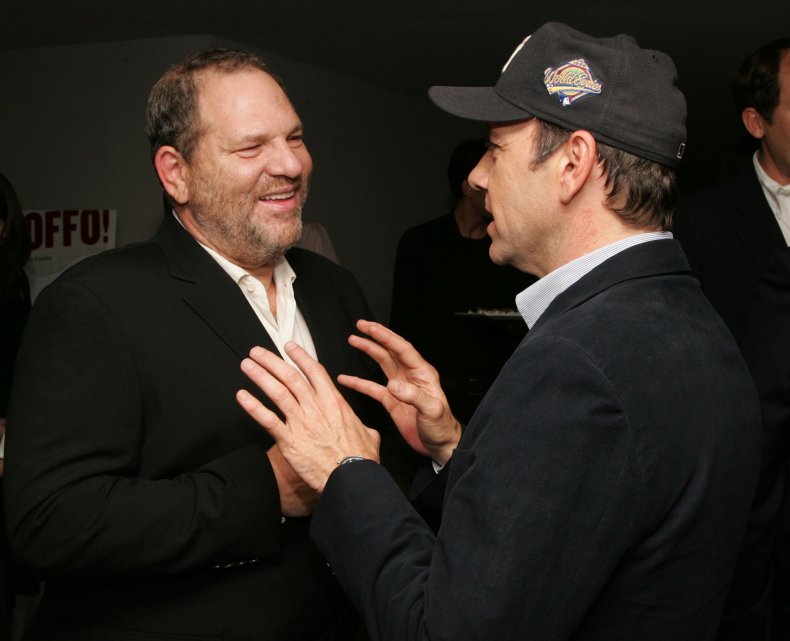 As recently as Thursday night a former female writer on Mad Men, Kater Gordon, accused her boss, series creator Matt Weiner, of sexual harassment. According to Gordon, late one night Weiner told her that she "owed it to him to let him see her naked."
Forget for a moment that this sounds exactly like something Roger Sterling, Harry Crane or Pete Campbell would have quipped to a secretary at Sterling-Cooper, or that the antennae should have been up as soon as Weiner cast his own pre-pubescent son in a borderline inappropriate relationship with Betty Draper (January Jones). Be as creeped out by what Weiner said as you like. But we, the audience, should decide whether to censor—and censure—them.
Of course, of course, the legal system should punish predators such as Weinstein and Spacey and perhaps even Szekely if the crimes merit such action. Of course. Let victims sue the hell out of them in civil court. Of course. But maybe the art should stand alone, for its value is that it is truth.