HBO 'Succession' Season 2, Episode 1 Recap, Preview of Episode 2
HBO's Succession kicked off Season 2 with the same level of power-grabbing as was delivered in the first season, although, the chosen successor appeared to have changed.
Succession, a show about Logan Roy, a media magnate, and his four adult children, most of whom believe they should be handed the reins of the company, returned for its second season on August 11. The second season gave viewers a glimpse into sides of some of the characters they may have not seen the first time around.
Actor Sarah Snook, who portrays the role of Shiv Roy, Logan's only daughter, credited the current season with giving each of the children a level playing field in which to compete for control of the company.
Succession Season 2, Episode 1 Recap
At the end of the first season, Kendall Roy is in a car with a member of the wait staff of his sister's wedding when it goes off the road and crashes into a lake. While Kendall was able to escape, the other man was not, and he goes from being ready to take his father down to aligning himself entirely with Logan to save himself from the consequences of the man's death.
In the first episode, Kendall, who seemed like a prime candidate to succeed his father in the first season, is called to do a television interview aimed at showing the public that he and his father were a united front. Sticking to the talking point, "I saw their plan and my dad's plan was better," Kendall's sudden change in behavior creates tension between him and Shiv and Roman Roy, his younger brother.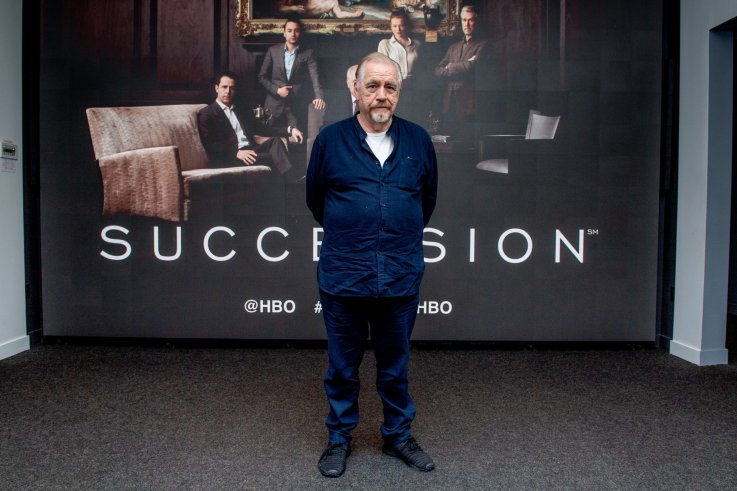 To establish a game plan, the whole family is called to their home, which they've aptly named the Summer Palace, where Logan attempts to facilitate a roundtable discussion. However, the Roy children express concerns that comments made in a public forum could be held against them.
Behind closed doors, Logan presents Shiv with the opportunity to take over the role of CEO. After a bit of back and forth, she accepts and the two discuss the logistics of her rise to power, agreeing to keep it a secret until the right time.
Meanwhile, Roman, whose fun-loving jokester demeanor once caused him to be taken seriously by no one, has had a bit of an about-face. Before being offered the job, Shiv and Roman have a talk outside, where she expressed that Roman would likely be next in line.
Season 2, Episode 2 Preview
In a clip for the second episode, it appears that Shiv is ready to start the transformation from working on Gil Eavis' campaign to taking over her father's company. Still, Roman notes that his father will be announcing that he's taking over, "unless, of course, there is one other."
Despite Shiv seemingly accepting her role within her father's company, it's possible she'll stay her own entity. During the clip, Eavis tells her that all signs point to Pennsylvania Avenue, indicating that he'll become the next president and that he had to begin to think about his appointments. Assuming he offered Shiv a position, it would leave her with a choice - to blaze her own trail or step into her father's shoes?
Succession airs on Sunday nights at 9:00 p.m. on HBO. It's also available on the mobile application at the same time for its subscribers.
HBO 'Succession' Season 2, Episode 1 Recap, Preview of Episode 2 | U.S.