In Pictures: Top 50 All-Time Best HBO Shows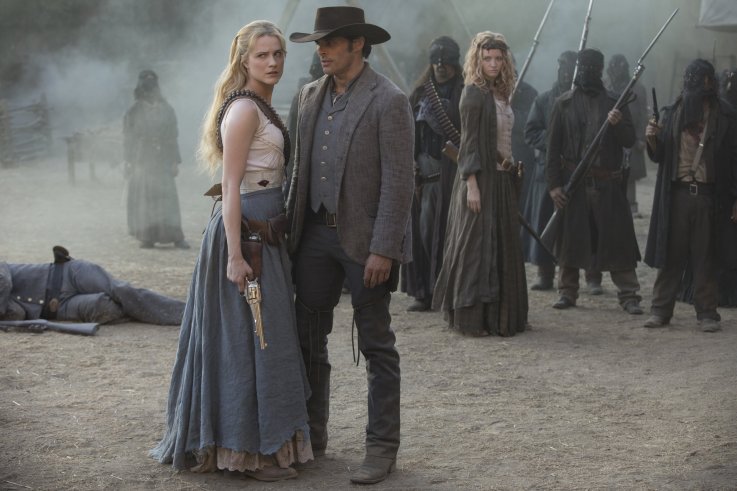 HBO has long set the bar for truly original (and sometimes shocking) television programming. While it has had some sort of original programming since the early 1980's, it didn't really start competing with the major three networks (ABC, CBS, and NBC) until the early 1990's. Since then it has come to dominate not only the airwaves but also those watercooler conversations—we're still waiting to find out if Tony Soprano survived that diner.
Each decade saw new growth for the channel. In the beginning, there was Tales From the Crypt, Dream On, Mr. Show with Bob and David, Tracy Takes On…, and most critically acclaimed, The Larry Sanders Show. None were a ratings bonanza, but the critical reception—not to mention the Emmy nominations they received—certainly gave HBO the credibility and cult status it needed to be taken seriously.
Then came the double whammy: The Sopranos and Sex and the City, the shows that "started it all," to quote Lisa Kudrow's Valerie Cherish from The Comeback (another HBO show). The success of Sopranos and Sex and the City proved HBO wasn't just a niche subscription-only service, but rather a destination for must-see TV—sorry NBC, we had to. After this success, what followed was one hit after another, critically and/or commercially, all a bit quirky, giving you the impression that these were shows only HBO could air. There was the morgue dramedy Six Feet Under, the prison drama Oz, Larry David's Curb Your Enthusiasm, and the one that is still on everybody's watchlist (you'll get around to it, we know): The Wire.
Since then HBO has diversified its lineup in what feels like an effort to represent many aspects of society with shows like Girls, Looking, Silicon Valley, In Treatment, Big Love, Enlightened, Veep and Insecure.
And now with Game of Thrones and Westworld, it's clear they mean it when they say it's not TV, it's HBO.
Here are the top HBO original scripted series as so ranked by IMDB users. Note, we didn't include TV movies or documentary series, sorry Bill Maher.