HBO'S 'Watchmen' Gives First Look at Rorschach and an Older Ozymandias
The new Watchmen series developed at HBO is still one of the more mysterious shows coming to the cable channel in 2019, and more questions were raised following the first looks at Rorschach and an older Ozymandias in a new teaser.
During the Golden Globe Awards, HBO dropped a trailer for its upcoming series in 2019, with clips from Watchmen showing off quick looks at Rorschach and Ozymandias (played by Jeremy Irons).
The official Instagram account has stills from the teaser to give fans a better look at the series and its characters.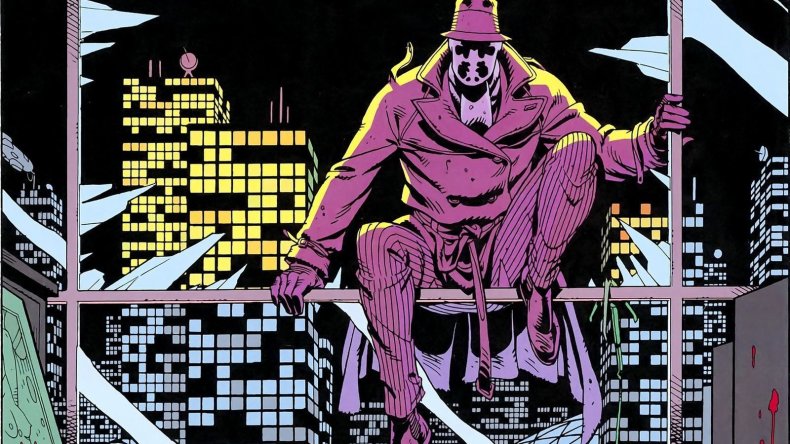 The first post shows Tulsa Police Officers in yellow, faceless masks before cutting to Ozymandias saying, "It's only just begun."
The second Instagram post sees a figure in a brown hat with a large brim walking down the hall of what looks to be a police station before cutting to a shot of Rorschach. Considering Ozymandias is played by an older Jeremy Irons, the HBO Watchmen series likely takes place after the events of the original graphic novel.
The inclusion of Rorschach, who dies at the end of the story, raises more questions as to the character's identity. DC Comics recently released the Doomsday Clock storyline which has a crossover between the DC and Watchmen universes and is set after the events of Alan Moore's original 1986 graphic novel. In the latest story, a new Rorschach is revealed to be the son of Walter Kovacs' (the original Rorschach) former therapist, so someone new may again be taking up the mantle for this series.Take a look at the clip below.
There's even a clip of Jean Smart ( Frasier ) in the driver's seat of a car as she's approached by one of the yellow-faced police officers. She plays an FBI agent investigating a murder. The name of Smart's character has yet to be confirmed but many speculate she will go by Agent Blake, which Watchmen fans may connect to the Comedian from the original novel.
Here's a list of the confirmed cast for HBO's Watchmen.
Regina King (The Leftovers), Golden Globe-winner Don Johnson (Miami Vice), Tom Mison Sleepy Hollow), Frances Fisher (Titanic), Jacob Ming-Trent (Superfly), Tim Blake Nelson (HBO's Warm Springs), Oscar-winner Louis Gossett Jr. (An Officer and a Gentleman), Andrew Howard (Boardwalk Empire), Yahya Abdul-Matteen II (First Match), Sara Vickers (Endeavor) and James Wolk (Tell Me a Story). Also, are young actors Dylan Schombing (Sharp Objects), Lily Rose Smith (The Vampire Diaries), and Adelynn Spoon. Nine Inch Nails is creating the original score for the series.
HBO's Watchmen series is set to premiere sometime in 2019.
What do you think of Rorschach's look? What do you think the new series will be about? Let us know in the comments section below.