"He was a creepy little bastard," Cody Cazalas says, his thick Southern accent stressing that last word. Cazalas is a Galveston, Texas, police detective, and over a decade ago he investigated Robert Durst, a New York City real estate heir, regarding the murder of Morris Black. The two lived in neighboring apartments in the same house. After Durst was acquitted of murder, Cazalas would find him standing on the sidewalk in front of the homes of those who testified against him. It was legal, the detective explained, but particularly unsettling to both Cazalas and the witnesses.
The crime of which Durst was acquitted was bloody: Black was dismembered with axes, knives and partially by hand, the pieces placed neatly into black garbage bags and dumped into Galveston Bay. The torso was found by a little boy playing in the bay, and a police officer was able to retrieve it only by reaching down its throat, hooking his hand onto the sternum and pulling hard to free it from the rocky ocean crevice in which it was lodged.
Filmmaker Andrew Jarecki's HBO documentary series The Jinx: The Life and Deaths of Robert Durst opens with that torso, setting a dark mood for the six episodes. Jarecki and Marc Smerling, his filmmaking partner, have long been captivated with Durst's dark past, producing All Good Things, a 2010 narrative film about the disappearance of Durst's first wife, Kathleen McCormack. Durst says this film inspired him to give an interview to Jarecki, having turned down dozens of requests, after concluding that the filmmaker knew more about him than any other reporter did, or could.
The series puts Durst's many quirks on display, from the odd to the profoundly disturbing. The introduction of each episode includes a scene of a man shaving his head, an allusion to Durst's cross-dressing days. As Black's neighbor, Durst lived as "Dorothy Ciner," a former classmate of Durst's—and just one of his many aliases. Durst would even intermittently show up dressed as a man at the Galveston house and introduce himself to the landlord as a friend of Ciner's.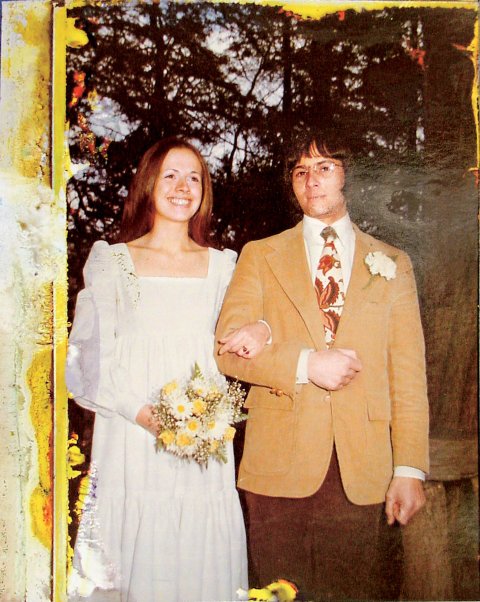 Throughout his interviews with Jarecki, Durst twitches uncontrollably, and blinks either far too often or not at all. These mannerisms have been with Durst since childhood, Jarecki discovered by reviewing old footage. During one of these interviews, Durst admits that at the age of 7, his father brought him to a window to see his mother standing on the roof. He told him to "wave to Mommy" and then walked the young Durst back to his room. By the time he was back in bed, his mother had jumped off the roof. His relatives told the police her death was accidental, to spare the family public embarrassment.
In 1982, Durst's wife, a young and strikingly beautiful medical student, disappeared. The Durst family (chiefly his father, Seymour Durst, and younger brother, Douglas) offered little assistance to authorities. As Jarecki put it, "They lawyered up and they shut up." The missing persons file on McCormack contains dozens of statements from her immediate relatives and none from her in-laws.
After years of claiming to have cooperated with police during the investigation of his wife's disappearance, Robert Durst revealed to Jarecki that he had offered a false alibi for police and fabricated a phone call he had with his wife. Her disappearance was not reported for days after she went missing, but Robert claims his brother and father advised him not to immediately report her missing.
At the time, the detective assigned to her case thought her disappearance had something to do with her efforts to leave the increasingly violent Durst: He had forced her to get an abortion and, according to a diary she left, beat her almost daily. In The Jinx, Robert not only admits his lies to police but says that had the couple never met, she never would have disappeared. He stops short of taking direct responsibility for her absence.
Though Robert says he followed his father's advice about calling the police when McCormack went missing, his relationship with his family was difficult. After his mother's suicide, his father was cold and distant with him and the rest of the family. Robert ran away from home often, and though the family's real estate business was booming in the late '80s, he stopped coming to work, later claiming in a deposition that his on and off 18-year career with the company consisted of little more than "important-sounding titles."
The oldest of four children, Robert's birthright was to eventually take control of the family business. The company remains a superpower in New York City real estate, controlling over a dozen skyscrapers, including the new 1 World Trade Center skyscraper, the Bank of America Tower and the Condé Nast Building in Times Square. The patriarch, since Seymour's death in 1995, is Douglas Durst, the second oldest brother, who claimed Robert has made him fear for his life on more than one occasion. "I am pretty certain that until the series is over, he is not going to kill me," Douglas says of his brother in a New York Times article about the HBO series.
The brothers have a volatile relationship. Robert called Douglas "a pussy" in a deposition, and Douglas claims his brother is mentally disturbed. Both Jarecki and Smerling attempted dozens of times to interview Douglas but were met with letters from lawyers, threats of lawsuits and finally a formal deposition request, all part of an attempt to stop the series from going into production. According to the filmmakers, Douglas repeatedly warned relatives not to speak to them, worried that the series would make Robert appear sympathetic and damage the family's reputation.
Against his will, Douglas does appear in the series, in deposition videos that had been sealed by a Westchester County judge. In fact, Douglas drives much of the narrative in the first two installments of The Jinx, in a clever move by the filmmakers. Because of this, Douglas has taken legal action against Jarecki personally, attempting to depose him in an effort to force him to disclose how he obtained the footage, which remains a mystery that Jarecki could not comment on due to the legal proceedings. Suspecting his brother, Douglas believes the use of these depositions violates a confidentiality agreement, and if he is correct, he will try to use the information to strip Robert of his $65 million share of the Durst Organization.
Jarecki is unconcerned. "While I understand Douglas would like the protections of a private individual, he is a public figure and the public has a right to learn about [him]," the filmmaker explained. Being sued is a necessary evil in his line of work and doesn't bother him, he added. He laughs off the idea of canceling the series as a result of Douglas's efforts and says that if Douglas truly wanted to stay out of the media, he would have avoided giving a front-page interview to the Times.
The series will begin airing February 8, regardless of any suit, stink or threat Douglas makes. Jarecki wonders if, perhaps, Douglas has been so harsh toward the moviemakers because of guilt. "Is this the result of not having done the right thing in 1982, when the opportunity presented itself?" the filmmaker asked.
Douglas's camp has equally harsh words for Jarecki. A spokesman for the real estate giant called the series a "docudrama" that was attempting to "rewrite the past." "Anything presented by this trashy reenactment should be taken with a truckload of salt," the spokesman told Newsweek.
As for Robert, he remains a Durst in name only, stripped of any power in the family's business, and without any heirs of his own. Since being acquitted of Black's murder, he was arrested for visiting the house in which Black had been killed, and in July 2014 he allegedly urinated on a candy display at a CVS in Texas.