HBO's 'Silicon Valley' Got One Thing Right: Tech Companies Hire Models to Chat Up Nerds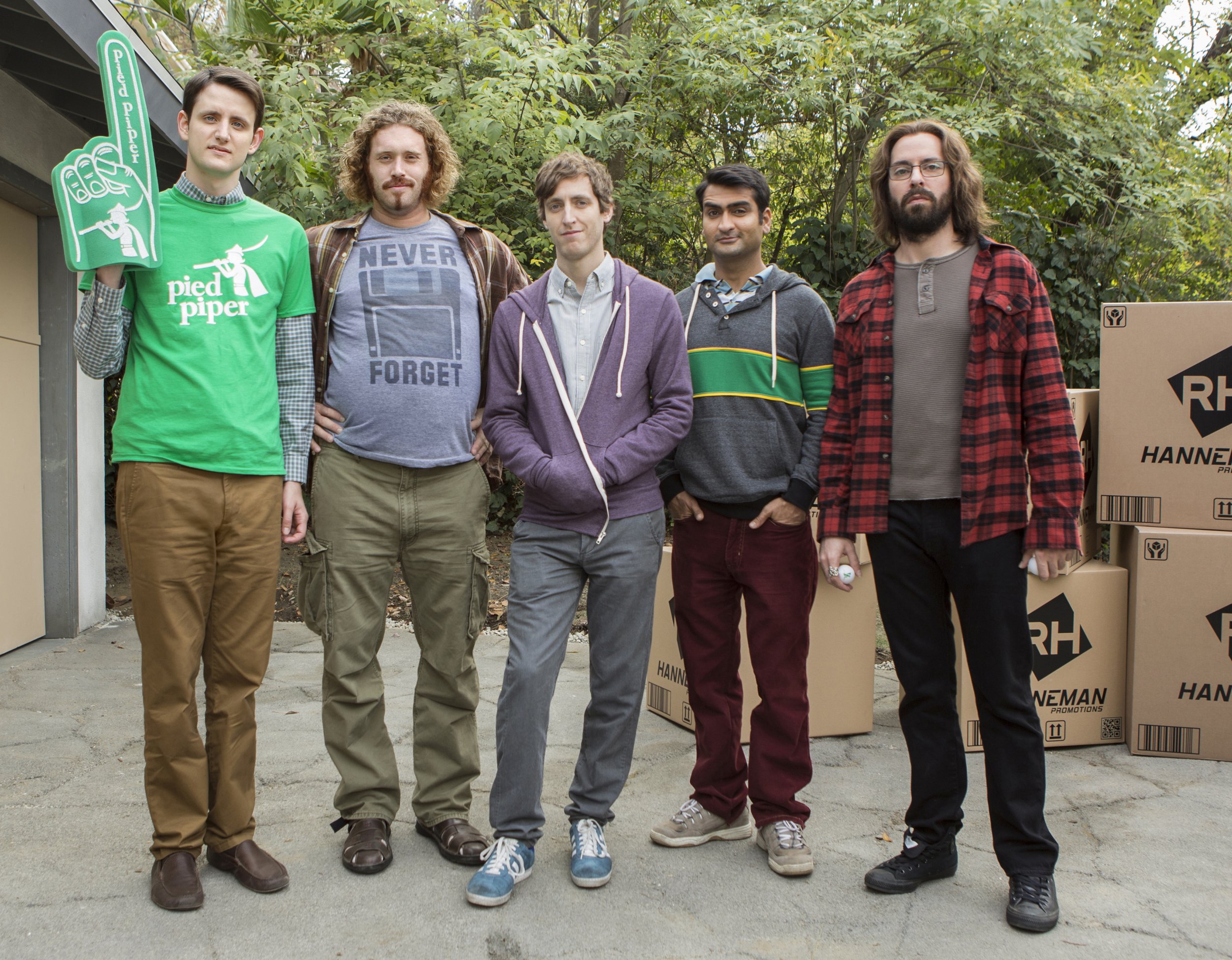 In the first season of HBO's Silicon Valley, Richard and his friends are invited to attend a toga party hosted by the man who's just invested in Richard's brainchild Pied Piper. (The party's proper name is actually "Peter Gregory's Orgy of Caring featuring Flo Rida.") Soon after they arrive, they're approached by two very attractive women.
"Cool costume! Where'd ya get it?" one says to Richard, the startup founder who is already frazzled by the fact that he is attending such a large social gathering and wearing only a bedsheet and underwear (though some of his compatriots have skipped the skivvies, too). The appearance of two beautiful women, Brooke and Anastasia, baffles the tech nerds. When the ladies reveal that they are in fact actresses paid to attend the party as guests and chat up the real guests, the whole situation suddenly makes sense.
Related: What Silicon Valley Thinks of Women
"Our startup sources actors to parties to liven things up and get in conversations with guests and be interested in them," says Brooke, one of the employees of Sexy Hot Actress Chicks Who Only Pretend to Care. One of the gang asks how to spot the difference between a guest and a "guest." It's actually very easy, according to Brooke. "Pretty much anyone that's over a 7 is with us, and anyone under a 3 is a guest."
If it sounds like an absurd premise, think again. Hiring models to work Silicon Valley tech company parties—literally for the sole purpose of mingling with the guests as though they were also guests—is a real phenomenon. Hence Silicon Valley is just as absurd as Silicon Valley. At least in this one particular way.
Bloomberg reported last week that tech companies large and small—from the giants to the wannabe giants—are hiring record numbers of "ambiance and atmosphere models" for their parties.
This isn't a totally new idea. Tech companies have been hiring hot women to work booths at trade shows, help guests navigate conferences and energize the crowd at product launches. It's also fairly common for tech companies to hire models to serve as unofficial hostesses at parties, responsible for tasks like taking coats, handing out wristbands and showing the guests to the elevator, Christopher Hanna, president of TSM Agency, told Newsweek.
"What we've seen more is a shift to less responsibility," Hanna said. Instead of staffing the event in a traditional way, the models are hired to "mingle, keep the energy levels high, give off a good vibe, help stimulate conversations and be social."
These kinds of "ambiance models" have been in high demand in the last couple of years, and especially this year, particularly around the holidays, he said, guessing that about 90 percent of the demand is for female models. That's not a surprise considering most tech companies skew male while many promote bro-grammer cultures, a combination that has led to multiple discrimination suits.
The models aren't likely to volunteer the information that they are hired to be there, Hanna said. The companies aren't hiding it, he added, but they're also not advertising it. TSM has never been asked to forbid models from revealing their identities and the agency has never imposed such restrictions on their models.
But according to Bloomberg, some "ambiance models" are given the names of company staff to facilitate a casual mention of a "friend" they know there, while some contracts bar them from exchanging contact information with the real guests. At least one company that hired models form Cre8 Agency had them sign nondisclosure agreements.
"The companies don't want their staff to be talking to someone and think, Oh, this person was hired to socialize with me," Farnaz Kermaani, president of Cre8, told Bloomberg.
In other words, the exact scenario depicted in Silicon Valley—where the women immediately volunteer the information that they are hired to be there—isn't likely to play out in real life. But it's not as far from the truth as viewers might have thought when that episode aired in 2014. These models are hired, it seems, to keep the parties from becoming too dude-heavy.
It's difficult to say which is the chicken and which is the egg—whether life imitated art or art imitated life. Perhaps it's a combination of the two. But here's the real question: If tech companies really want better gender balance at their parties, why don't they just hire more women to work for them?