'He Has His Own Life': Internet Slams Mom Angry at Son for Getting Job
The internet slammed a mom who was angry at her son for getting a job without telling her in a new viral post.
Taken to Reddit's popular forum, "AmITheA**hole," u/throwawayjob49, shares her story for the community to read and come to an agreement if she should be considered the a**hole. The post has over 8,300 upvotes and 4,100 comments.
The Redditor explains how her 18-year-old son is living at home with herself, her husband and two half-sisters. The OP (original poster) recently found out that her son had accepted a job without telling her. She said he should have told her first since they live together. Her son watches his sisters during the afternoons and evening while she's at work. But his new job means that she's left without a reliable babysitter.
Depending on where someone lives, the rate of a regular nanny can differ depending on location. According to a 2017 survey done by Care, rates usually start at $14 an hour and 41 percent of families pay at least $1,000 for babysitting needs per year.
He told his mom that he got the job last minute, but she didn't believe him because he knew that he had to watch his sisters. She explained that her husband is a pilot and doesn't spend too much time at home and she refuses to pay for a daycare or babysitter.
"My son said I shouldn't be surprised by him trying to work to save money to be able to pay for himself but that is just absurd since he literally lives with us without having to pay for anything except for his own entertainment," she wrote, "He said he needed the job and he wasn't reallistically going to stay and watch his sisters for days on end especially he doesn't get paid for it."
When his father heard about their predicament, he said that his son had no respect for his parents, while the son thinks his parents should just get over themselves. OP believes that her son is being selfish and inconsiderate.
In recent additions to her post, the Reddit user refuses to get a babysitter because her daughters are not comfortable with someone they don't know in their home and that when her son does watch them, he does the bare minimum. He's typically found studying or other entertainment.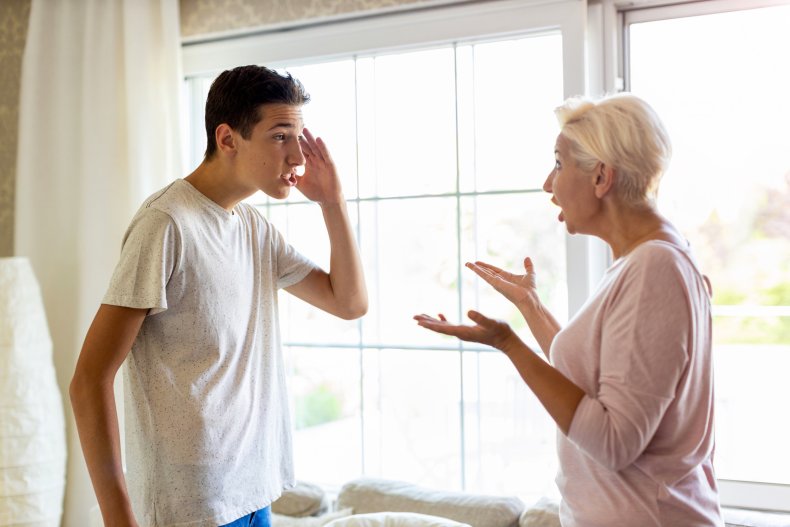 The Reddit community fled to the comments to defend her son,
"YTA, he isn't free child care. He has his own life he needs to live and what he is doing is bettering himself for the future. You need a better plan than forcing your kid to babysit for no money," u/Solid_Quote9133 wrote in a top comment, receiving over 26,800 upvotes.
Many users agreed with U/Anxious_Apricot_8885's comment: "YTA the man is 18, he needs a job and he doesn't have any children, YOU have children. Stop relying on your son like he is your co parent or partner. He is not."
U/tniha shared, "YTA you should be proud of him for actually working towards his independence. Older children are not free labor for parents. Get a babysitter."
"Oh my god, no wonder he didn't tell you. YTA, a million times over. I wish him well saving so he can get far away. Pay someone to watch your kids or change your schedule. He's not their provider," u/Portie_lover exclaimed.
U/BrandNewEye commented, "YTA, you should be proud your son is working on bettering himself and going into the workforce. Enabling him to just stay home and watch his siblings isn't going to help him as a person."