Michigan Police Head Calls NFL Players 'Anti-American Degenerates.' Critics Say It Proves the Department Is Racist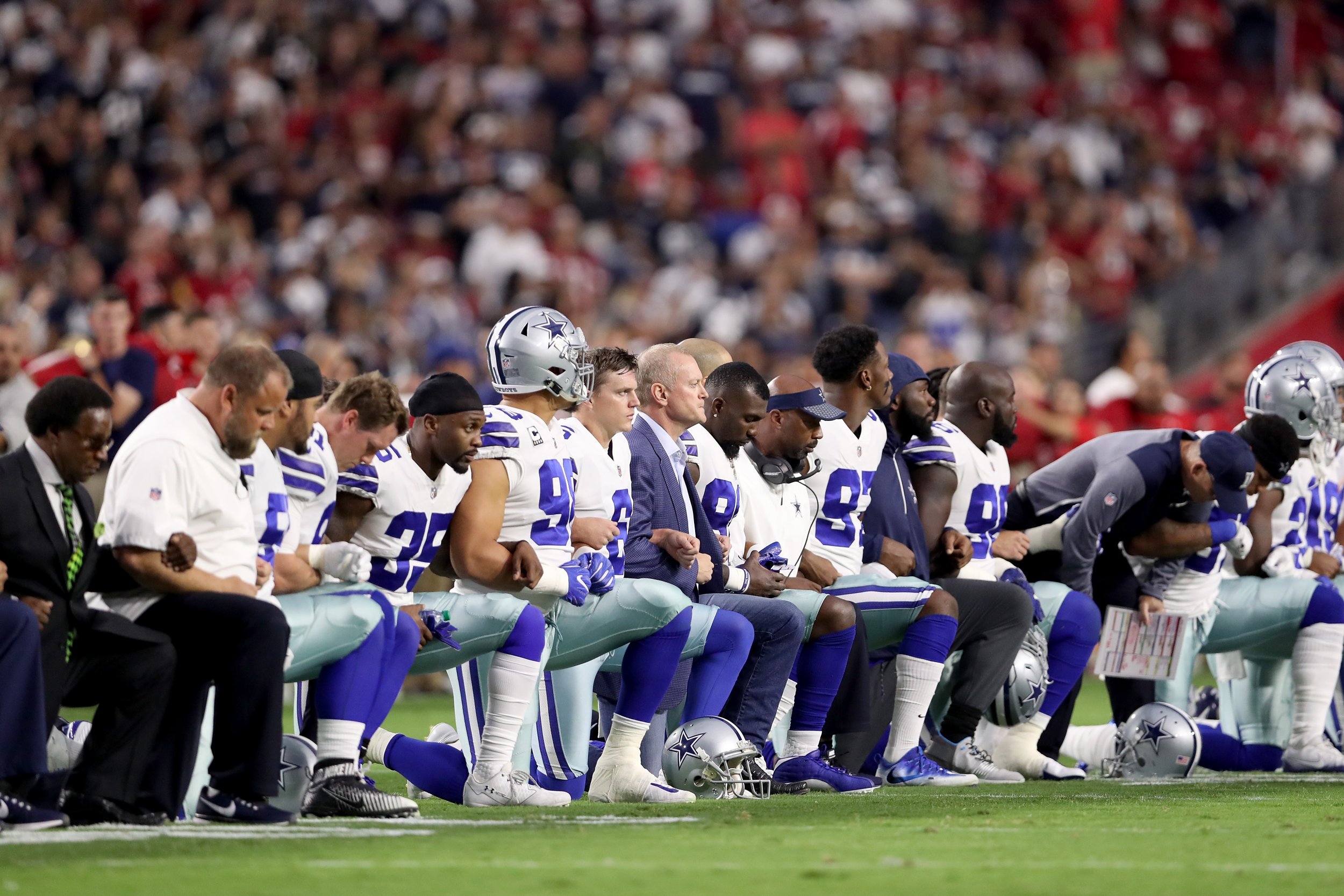 The director of the Michigan State Police has apologized for calling NFL players who kneel in protest of police brutality "anti-American degenerates"—but critics are still calling for her resignation, citing the agency's long history of racial discrimination.
Col. Kriste Kibbey Etue posted the controversial meme on her personal Facebook account, which appears to have been deleted, saying athletes who are kneeling during the national anthem in protest are "millionaire ingrates who hate America and disrespect our armed forces and veterans."
"We stand with the Heroes, not a bunch of rich, entitled, arrogant, ungrateful, anti-American degenerates," she posted.
Etue later apologized, calling the post "a mistake," but critics called for her resignation from a department already facing criticism after an officer killed a black teen under questionable circumstances in August.
"Etue's words simply reflect the continued racist actions of the Michigan State Police, both in how they treat our citizens and in how their hiring demographics fail to even approach equity," Kenneth Reed, a spokesman for the Detroit Coalition Against Police Brutality, told the Detroit Free Press.
The department has been sued by troopers 52 times since 1993, with the majority of the suits filed by black officers charging racial discrimination, the Detroit Free Press reported.
Meanwhile, President Donald Trump continued his tirade against the NFL on Twitter on Wednesday, starting his morning with a post claiming that the Dallas Cowboys, who all kneeled at their game on Monday night, will in future "stand for Country."
The NFL protest, started by Colin Kaepernick after a number of high-profile police shootings of black men, gained more attention last week after a fiery speech by Trump where he called on the NFL to fire athletes who take a knee during the anthem.
"Wouldn't you love to see one of these NFL owners, when somebody disrespects our flag, to say, 'Get that son of a bitch off the field right now. Out! He's fired. He's fired!'" Trump said.