Head of UNESCO Accuses ISIS of Trying to 'Delete' Civilisations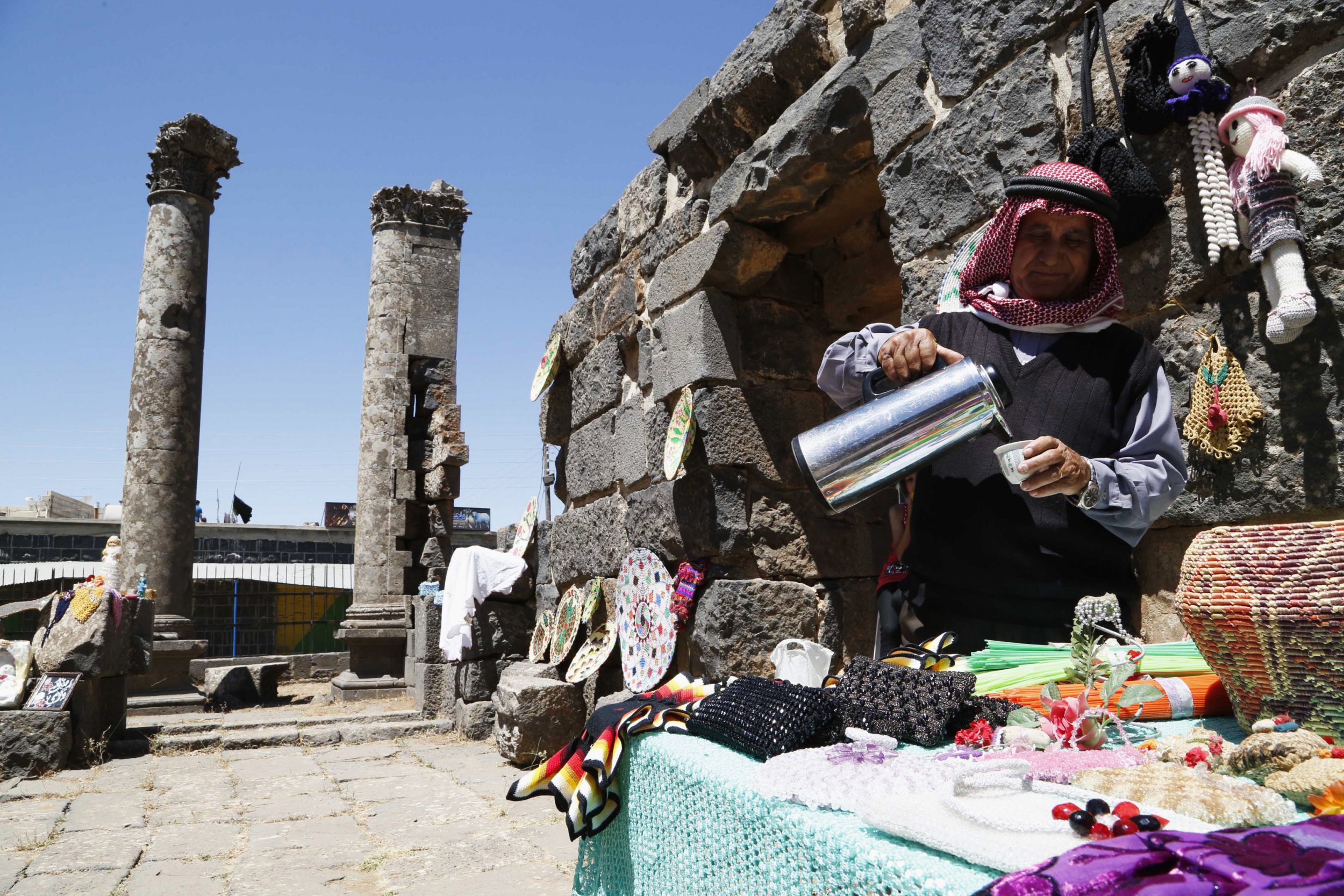 The head of the UN's cultural preservation organisation has spoken out against the "barbaric" destruction of Iraq's cultural heritage, saying that Islamic State (ISIS) are seeking to "delete" entire civilisations, and comparing them to the Nazis.
Irina Bokova, who heads the United Nations Educational, Scientific and Cultural Organization (UNESCO), highlighted the desecration of key historic and religious sites by ISIS, alongside civilian atrocities, in a visit to northern Iraq last week. The country is home to three UNESCO world heritage sites, of which two are currently listed as being "at risk".
The extremist Sunni militant group has destroyed churches, shrines and ancient manuscripts in areas of Iraq it controls, as well as plundering historical sites to sell objects abroad, in what Bokova has previously termed "cultural cleansing". ISIS fighters burnt an 1,800-year-old church to the ground after gaining control of the city of Mosul in July, while militants in Tikrit blew up the Green Church, one of the oldest Christian churches in the Middle East, and the mosque of Al Arbain - a historic site for Iraq's Shia Muslim minority.
"This is a way to destroy identity," Bokova said during a visit to the northern Iraqi city of Erbil. "You deprive [people] of their culture, you deprive them of their history, their heritage, and that is why it goes hand in hand with genocide. Along with the physical persecution they want to eliminate – to delete – the memory of these different cultures."
"Either [the minority groups] conform to [Islamic State's] views of religion or belief or they have to disappear."
She added that ISIS's current slaughter was "unlike anything like that in contemporary history", comparing their methods to those of Nazis during the Second World War, who coupled the mass slaughter of minority groups with the destruction of their cultural and religious sites. On 'Kristillnacht' in 1938, Nazis in Germany and Austria destroyed more than a thousand Synagogues in nationwide pogroms against Jews.
Bokova also said that Interpol and other authorities are working to clamp down on the lucrative ISIS practice of trading smuggled artifacts from ancient civilizations of Iraq and Syria to fund military operations. According to the IFEA, a European research centre based in Istanbul, as many as 4,500 archaeological sites in Iraq alone are currently controlled by ISIS and potentially exposed to looting. Researchers believe archaeological and cultural objects are being removed from such sites and placed on illegal international art markets as a result of both ISIS's expansion in the region and Syria's civil war.
As part of a recent in-depth investigation into ISIS funding, Newsweek spoke to Abdulamir al-Hamdani, an Iraqi archaeologist specialising in Mesopotamia at the Department of Anthropology at the State University of New York. "You could say ISIS is destructive on an unprecedented scale, because it is not just destroying human lives today," he said. "We're talking about the destruction of humankind back to the beginning of humankind."
Earlier this month Bokova said in a press conference at Baghdad's that Iraq has "thousands of temples, of buildings, of archaeological sites, of objects, that represent a treasure for humanity."
"We have to act, we don't have time to lose, because extremists are trying to erase the identity, because they know that if there is no identity, there is no memory, there is no history, and we think this is appalling and this is not acceptable."