Ivanka Trump Supports Allowing Headscarves in Congress Even Though Her Father Once Called for Muslim Ban
Congressional Democrats are poised to update Capitol Hill rules that would allow lawmakers such as Ilhan Omar to wear religious headwear in the House chamber.
Congressional Democrats Nancy Pelosi, the party's House leader, Representative Jim McGovern of Massachusetts and Representative Omar of Minnesota, co-authored a proposal to relax a ban on headwear and hats in the House chamber of the Capitol—a rule that has been in effect for 181 years. The easing of the headwear ban would allow religious headwear such as a Muslim hijab or Jewish kippah to be worn by visitors and lawmakers inside the House chamber.
On Monday morning, Ivanka Trump, daughter and adviser to President Donald Trump, tweeted her support for the Democrats' proposed legislation easing the hat ban. Although her father and boss called for a ban on Muslims entering the country in 2016, Ivanka appeared to embrace the change in her tweet, which featured an article from The Hill with a photograph of a woman wearing a Muslim headscarf.
"Important rule change for Congress to make..." Ivanka Trump tweeted Monday morning, linking to an article on the House headwear proposal.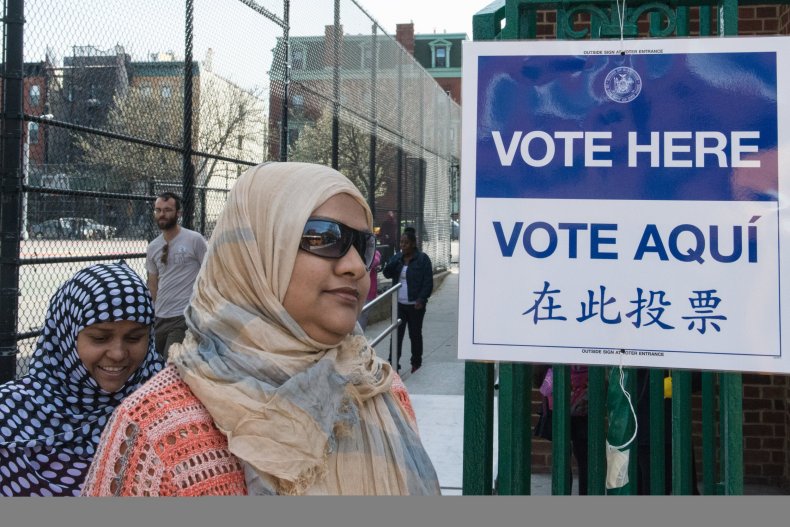 As Roll Call first reported, the current hat ban is included in the rules of the current Congress in a section on comportment: "During the session of the House, a Member, Delegate, or Resident Commissioner may not wear a hat or remain by the Clerk's desk during the call of the roll or the counting of ballots," the section reads. "A person on the floor of the House may not smoke or use a mobile electronic device that impairs decorum. The Sergeant-at-Arms is charged with the strict enforcement of this clause."
Omar, who is Muslim and wears a headscarf herself, would become the first member of Congress to wear the religious garment on the chamber floor.
Omar, Pelosi and McGovern's proposal is packaged alongside several other rules the Democratic leadership would like to see implemented in the Democratic-controlled House next year. The Washington Post reported Democrats are looking to create an independent diversity office as well as writing into House rules a ban on discrimination against LGBTQ individuals.