Headwinds Are Gathering in Front of a Corporate Travel Recovery in 2022
Volatility is the new status quo in corporate travel.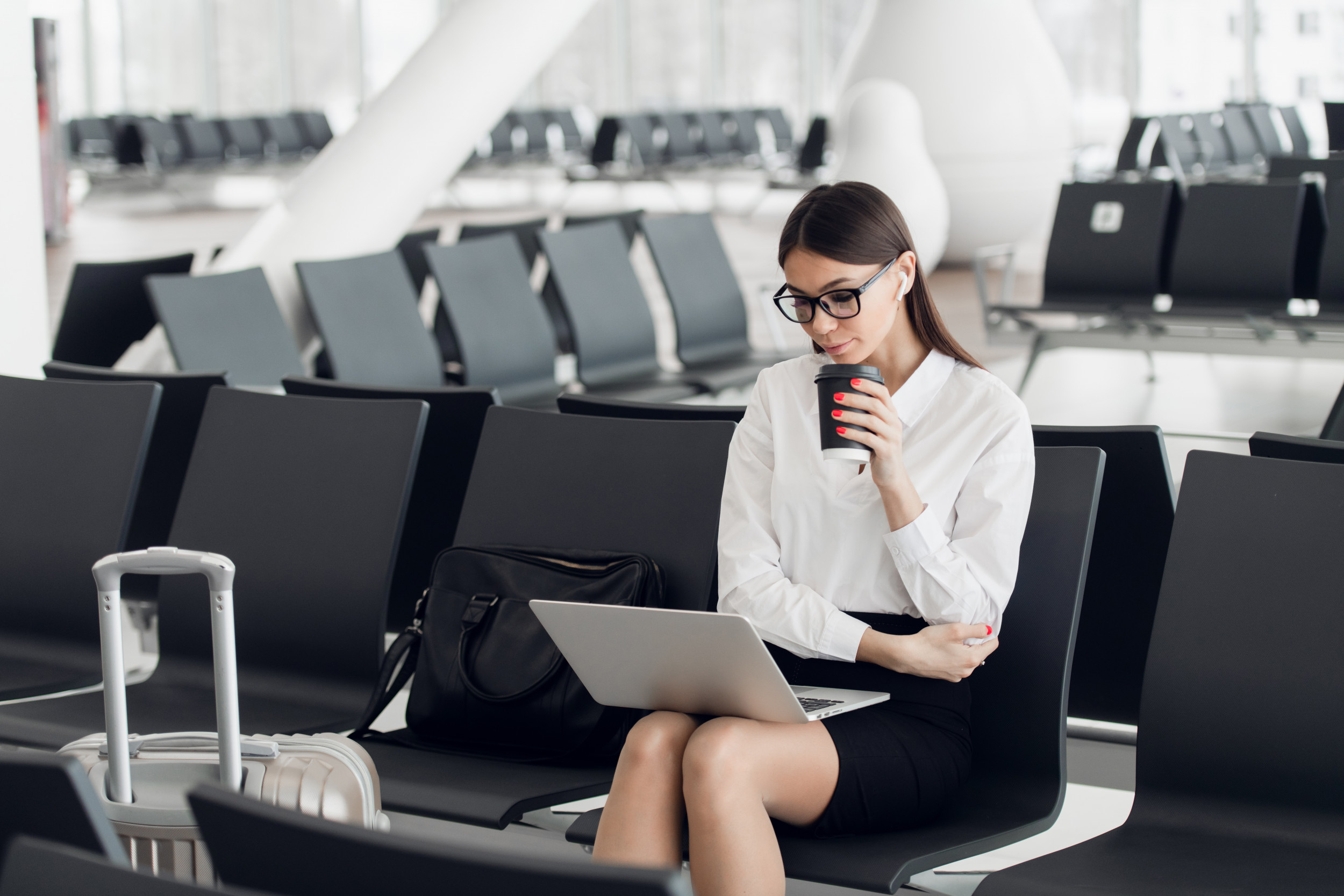 A resurgence of corporate travel is central to a full recovery of the travel industry and the global economy from the pandemic.
Prior to the pandemic, corporate fliers constituted about 12% of total travelers and up to 75% of airline profits, and companies were spending over $300 billion annually on corporate travel. According to Condé Nast, one in 10 people were employed by the tourism industry worldwide.
Now, there is a growing body of data that points in a positive direction for a corporate and international travel recovery in 2022.
With U.S. Open for Business, International Travel Poised to Rebound
The lifting of the U.S. travel ban from 33 countries ended 18 months of travel restrictions to U.S. destinations and gave a boost to corporate and international travel which had been trailing far behind the rebound in leisure and regional travel in 2021.
Since the Biden Administration's initial announcement on September 20 to allow fully vaccinated international travelers to enter the U.S. beginning in early November, travel bookings recovered to 70% of pre-pandemic levels, according to one report, with international travel constituting more than half of those bookings and European travelers leading the surge. (Of course, these numbers are expected to continue to shift as we learn more about the omicron variant and its potential effects.)
The recently passed $1.2 trillion infrastructure bill is expected to also fuel future growth of the travel industry by comprehensively modernizing the U.S. transportation system from airports to seaports to passenger rail, roads, tunnels and bridges, including low-carbon technologies, electrification and expanding the network of charging ports for electric vehicles.
Full-Service Airlines and Hotel Chains Ramping Up
Full-service airlines and hotel chains are seeing a significant recovery in business and international travel bookings, and are preparing to ramp up capacity for 2022.
Delta Air Lines plans to effectively double its transatlantic capacity in preparation for next summer. The International Consolidated Airlines Group (IAG), which includes global leading brands British Airways, Iberia and Aer Lingus, also plans to return to 100% capacity by summer 2022.
Among the major hotel chains, the leisure segment continued to lead a resurgence in revenue in 2021. While COVID variants have further delayed the full re-opening of offices and return to normal business operations, Hyatt and Marriott have reported steady improvement in corporate travel bookings.
In-person attendance at conferences, trade shows and exhibitions in certain regions is also ramping up. For example, over 7,500 people attended the Money20/20 fintech conference in Las Vegas at the end of October. While still off pre-pandemic levels by almost half, the turnout demonstrates that business travelers are becoming increasingly confident and employers are approving travel.
Impediments to Recovery
The ongoing pandemic, potential further delays in return-to-office timelines and carbon emission reduction mandates directed at corporate travel all point to a continuing drag on airline and hotel bookings into 2022.
New record highs for daily infections have been set across Europe. Cases are also increasing in the U.S. Also, states that were relatively successful in keeping COVID cases lower in previous waves may now be suffering from the lack of development of natural immunity in those who remain unvaccinated.
With colder weather and the holidays upon us, not to mention the global rise of COVID variants, people are spending more time gathering indoors, and COVID cases will likely continue to rise.
Reducing Travel Friction
Volatility is the new status quo in corporate travel. All stakeholders need access to accelerated and increased data sharing in order to successfully integrate predictive systems throughout the corporate travel decision-making process across full-service airlines, hotel chains, concierge services and corporate clients.
In envisioning predictive solutions, companies must move beyond an over-reliance on historical data and narrowly focused algorithms toward open, flexible and highly customizable systems that allow corporate travel stakeholders to connect to a broad spectrum of live data streams to inform predictive analysis.
Corporate travel personalization must go beyond the analysis of historical airline and hotel bookings to dynamic awareness of individual employee needs, probable route and destination conditions (e.g., travel restrictions, new variants and climate events), as well as corporate travel policy and ESG considerations, to protect individual employee health and safety and the environment and optimize ROI on corporate travel.
Systems must also be flexible enough to keep certain personal profile data behind firewalls (e.g., sensitive personal information used to select travel team members) when interfacing with travel management companies.
Itinerary management must systematically factor in route and travel destination friction variables, including surging pandemic variants, climate events, changing travel restrictions and supply and demand imbalance in relation to timing strategic business initiatives.
In addition to implementing predictive technologies, companies must assemble rapid response teams that include internal travel managers, data scientists, epidemiologists and HR specialists to coordinate with external business travel management stakeholders, CDC, EPA and other external resources.
There is no returning to a slower, more predictable world.