Healer Dies After Offering Customer To Test 'Bullet Proof' Charm Necklace
A Nigerian healer died after attempting to demonstrate the efficacy of his bulletproof charms to a client.
Chinaka Adoezuwe, 26, died when he told one his clients to shoot him in an attempt to test his charms.
"A young man had gone to [the healer] to prepare bulletproof charms for him, which the native doctor did. To prove the efficacy of the new charms, [he] positioned and handed over a gun to his customer. Tragedy struck," the BBC reported, citing the Nigeria-based Punch Newspaper.
Police in Nigeria's Imo state have arrested the client, according to the BBC, which reported that "charms are popular in Nigeria, where traditional healers are consulted for cures for various ailments."
Even local police seemed to trust bulletproof charms more than the armor itself. Early this year, another article from Punch reported that several policemen admitted to having more confidence in being protected "the traditional way," meaning that some officers were wearing a charm under their bulletproof vest.
"Even my wife knows about the charm and we are both Christians. She does not complain because at the end of the day, she does not want me to lose my life facing armed robbers. There is nothing wrong with double protection," one officer told the publication.
This is not the first incident of supposedly bulletproof products failing to function as planned in Nigeria. According to the BBC, authorities arrested a traditional medicine seller in January after his "bullet-repelling" liquid failed to work, and a man was fatally shot while thinking bullets would not harm him.
In 2003, a Nigerian healer in the Benue state was killed after instructing a client to verify that a traditional charm would protect against bullets. The client fatally shot the healer in the head.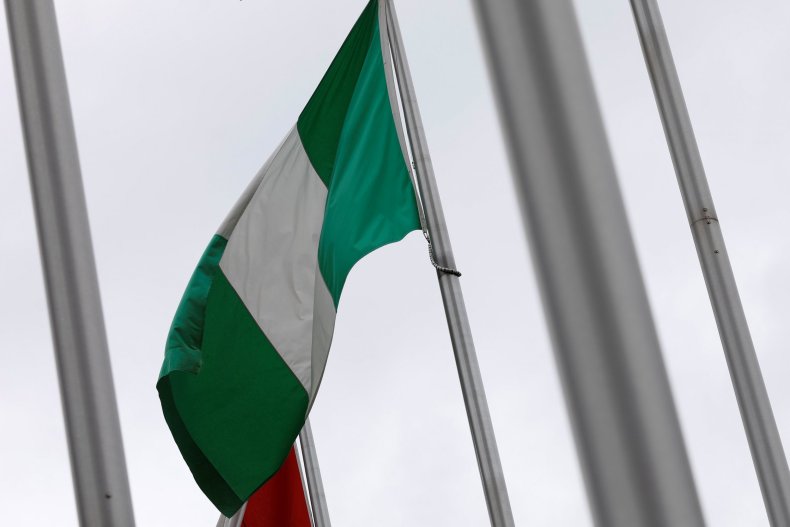 "There have been several reports of people being killed after testing 'bulletproof' charms and medicines" promoted by healers, according to the BBC.
Similar incidents have previously occurred in other African countries after local healers or doctors profess they can perform supernatural feats.
In 2001, the BBC reported that a Ghanaian man died after testing whether he was invincible to bullets. A local witch doctor had given the man a mixture of herbs and said that rubbing the blend on his body would make him bulletproof. After the incident, angry locals attacked the witchdoctor, also known as the jujuman, but "a village elder" saved him.
Last March, a man in the Philippines was cut with a machete following a controversial claim from a local cult called "Iron King" that such practice granted followers "bulletproof powers," the Daily Mail reported. Some members of the group, which has nearly 100 devotees, described the ritual as "painful and terrifying."