Health in America: Everyone Eats Fast Food, Especially the Middle Class: Study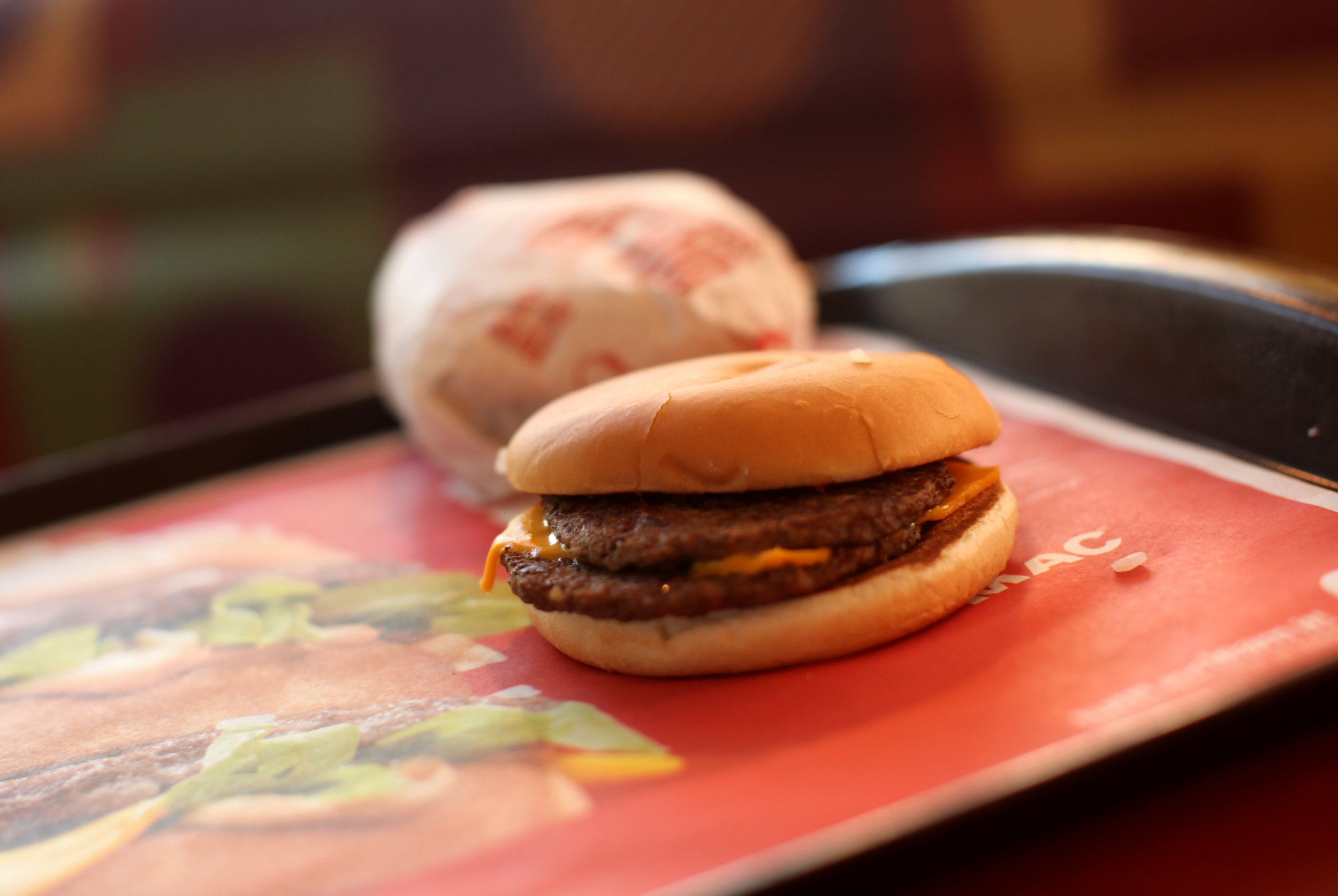 Fast food is relatively inexpensive, but that doesn't mean it's only for folks with little to spend.
A recent study published in the journal Economics and Biology suggests that an oft-held belief that poorer people eat fast food the most is inaccurate. In truth, pretty much everyone across all economic backgrounds in the U.S. eats fast food.
"What we found surprised us: Poor people were actually less likely to eat fast food—and ate it less frequently—than those in the middle class. And the poor are only a little more likely to eat fast food than the rich," the researchers Jay Zagorsky and Patricia Smith wrote in a piece about their study on Vox.com. "In other words, the guilty pleasure of fast food is shared across the income spectrum, from rich to poor, with an overwhelming majority of every group reporting having indulged at least once over a nonconsecutive three-week period."
While the study indicated that people of all income levels eat fast food, those in the middle economic bracket of Americans were found to be the most likely to indulge. Eighty-five percent of those in the 40th to 50th percentile for wealth reported eating fast food in a three-week period, the highest such figure, according to Bureau of Labor Statistics data that the researchers analyzed about Americans born from 1957 to 1964. Meanwhile, 80.6 percent of the poorest 10 percent reported eating fast food across a three-week period, and 74.6 percent of the richest said the same.
Americans on average spend 43 percent of their food budget on eating out in its many forms, including full-service restaurants, fast-food joints, takeout and vending machines. Especially amid the rise of fast-casual brands, such as Chipotle and Panera, fast food has gotten a bad reputation for serving unhealthful options, and some chains have begun to shift their menus as more and more healthful options pop up.
Despite the research showing almost everyone eats fast food, it seems folks are no longer eating it often enough for legacy fast-food brands to thrive. McDonald's, perhaps the most iconic name in fast food, has shifted its business rapidly amid declining popularity. It is hoping to make fast food even faster with digital ordering kiosks.
"Five, 10 years ago, we were the dominant player in convenience, as convenience was defined in those days," McDonald's CEO Steve Easterbrook said this summer, according to the Associated Press. "But convenience continually gets redefined, and we haven't modernized."