Health Care Overtakes Economy As Most Important Issue Amid Virus Spike: Poll
Health care has overtaken the economy as the most important issue facing America amid a surge in new coronavirus cases, new polling data shows.
The latest survey from Ipsos and Reuters found that 21 percent of all U.S. adults felt health care was the "most important problem" facing the country today, compared to 18 percent who said the same of the economy.
When the same poll was conducted between July 6 and July 7, 17 percent of voters said the general state of the economy was the most important problem, facing the U.S., while 16 percent felt health care was a more pressing issue.
There has been a similar swing to concern over health care among registered voters. Twenty-two percent told Ipsos that it was the most important problem in the pollster's new survey, compared to 16 percent who gave the same answer a week earlier.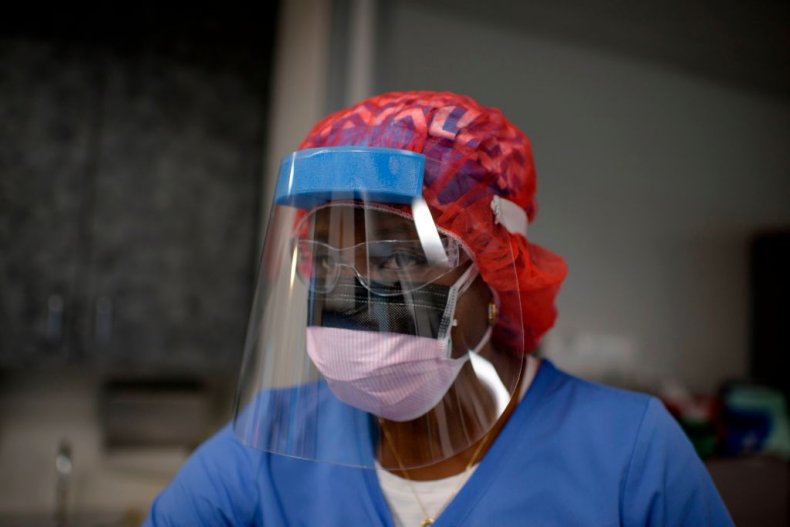 Unemployment and lack of jobs was considered the third most important single issue among all U.S. adults, with 8 percent telling pollsters it was the biggest problem today.
An assortment of "other" concerns were the priority of 16 percent of all polled Americans and 17 percent of those registered to vote.
The new Ipsos/Reuters poll surveyed more than 1,100 U.S. adults, including 900 registered voters, between July 13 and July 14. Its margin of error stands at 3 percentage points.
Health care was found to have overtaken the economy as the most pressing issue in the minds of voters as new coronavirus infections continued to spike in several states, prompting California to reinstate some lockdown measures.
According to The New York Times' coronavirus database, the weekly average of newly reported COVID-19 cases stood at more than 63,000 per day as of Wednesday evening.
The total number of coronavirus infections confirmed in the U.S. since the COVID-19 outbreak began in March stands at roughly 3.5 million. Deaths associated with the disease tallied at more than 137,000, according to Johns Hopkins University data.
California Gov. Gavin Newsom ordered the closure of several indoor business operations earlier this week as thousands of new COVID-19 cases continued to be reported in the state on a daily basis.
"As a consequence of increased positivity rate, increases in hospitalizations and ICUs... today we are announcing additional statewide actions as it relates to our stay-at-home order here in California," Newsom said.
He added that there would be a statewide closure of indoor business in key hospitality sectors, such as restaurants, bars, wineries and movie theaters. In a select group of 30 counties, the governor also ordered that gyms, malls and barbershops be shuttered.
The graphic from Statista below shows the reopening status of states as of Monday.