After the 2020 Democratic candidates engaged in a hotly disputed conversation about how to reform the nation's health care system during the primary debate on Tuesday, a new poll is clarifying the extent Americans are dissatisfied with the current system ahead of the general election.
The poll, conducted by CBS News in the weeks leading up to the primary debate in Westerville, Ohio, found that 46 percent of Americans believe the current system needs fundamental changes. An additional 30 percent believe it needs to be rebuilt entirely. Only 21 percent of Americans believe that the system could be fixed with just minor changes.
While the survey suggests that American adults are largely disinterested in continuing under the current framework, the way the question was worded may have skewed results in the direction of change. There was no option provided for Americans to respond in favor of maintaining the current system without change.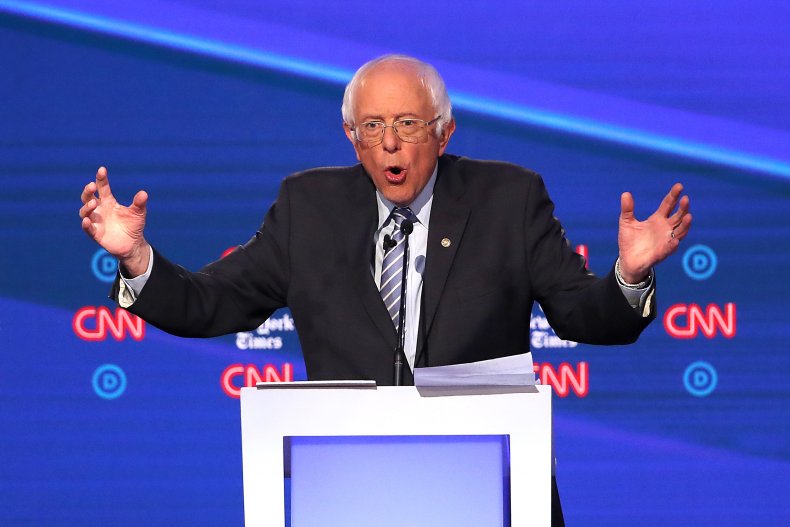 During Tuesday's debate, candidates were keenly aware of the general antipathy towards the current framework for health care, a patchwork of government subsidies, employer-sponsored insurance and welfare for older Americans. Senator Amy Klobuchar, who favors a more moderate proposal, said that the "best and boldest idea here is to not trash Obamacare," but to introduce a public option.
Senators Bernie Sanders and Elizabeth Warren have endorsed a wholesale upheaval of the marketplace by introducing a Medicare for All system, which would almost entirely displace private insurance.
Americans appear chiefly concerned with reducing costs, which, even for those with robust, private insurance, can be insurmountable if catastrophic injuries occur. Sixty-six percent of Americans are very concerned about keeping costs down, more than any other problem currently plaguing the health care system.
Universal coverage concerns rank 10 points lower, and quality of care concerns don't resonate with a majority of Americans.
Seventy-nine percent of Americans are largely satisfied with the quality of their health care, CBS found. Despite having concerns about prices, a slight majority do report being satisfied overall with the costs of their care.
While majorities may be content about basic facets of the system, substantial portions of Americans still feel overburdened with the conditions of their health care. Forty-three percent find that basic medical care for their family is "a hardship." Nearly 40 percent report going without needed medical treatment and another 31 percent say they "have not filled a prescription or have cut pills in half because of costs."
In addition, the byzantine system of payments, coupons and reimbursements is preventing Americans from knowledgeably engaging with the delivery of their own health care. Fifty-five percent feel that their medical bills are confusing. Forty-four percent found that their plans paid less than expected, and over one-third have had trouble finding a doctor covered by their insurance company.
The CBS poll had a margin of error of 3 percent.