Health Care Providers Can Sue For Being Forced To Participate In An Abortion If GOP Lawmakers Have Their Way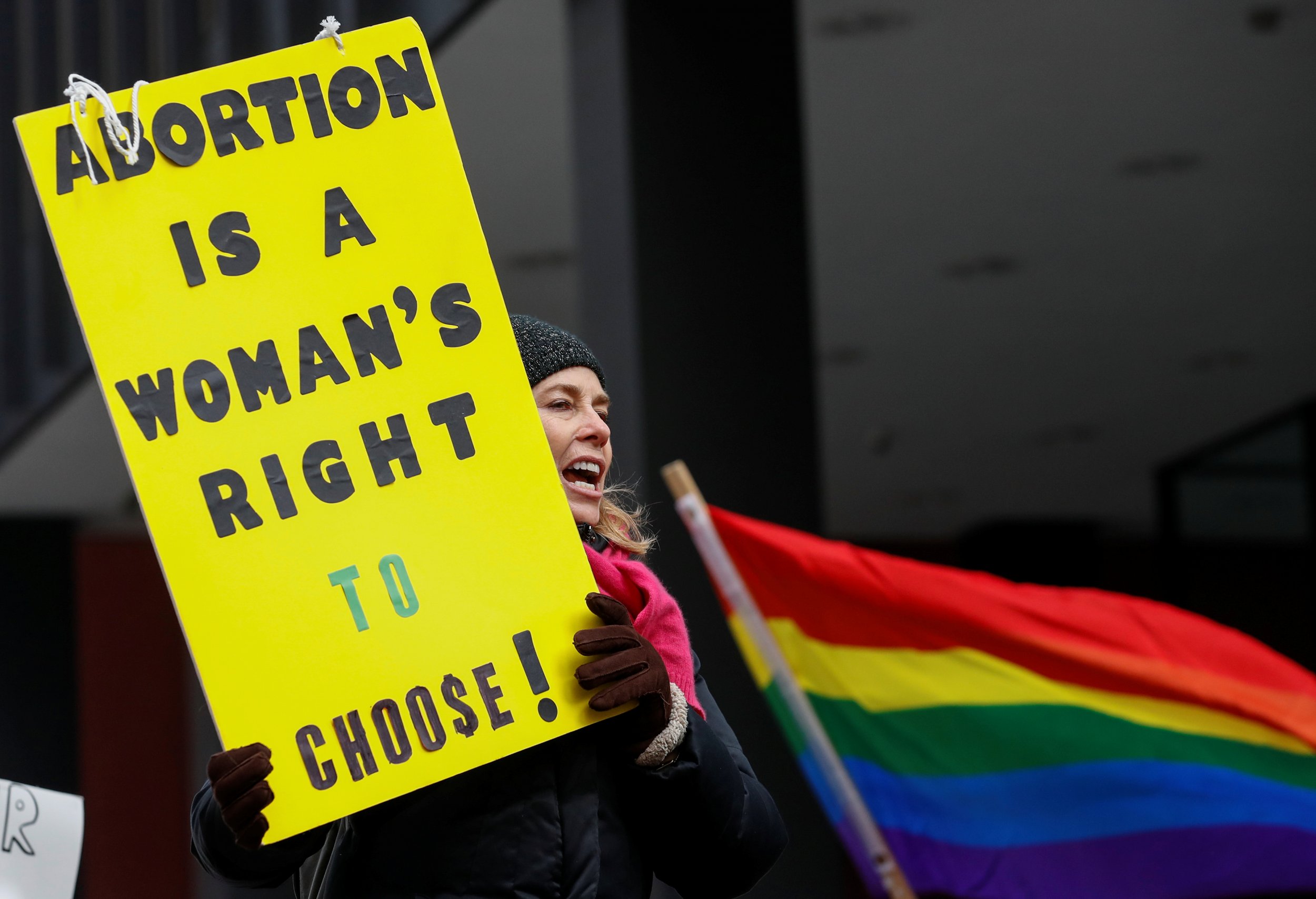 GOP legislators want to give health care providers the right to refuse to participate in abortion procedures—and in turn, give entire hospitals and insurance companies legal recourse should they be required to participate in or provide coverage for abortion.
Conservative lawmakers in the House and Senate sneaked the anti-abortion measure into the year-end spending bill, which Congress must pass by December 8 to avoid a government shutdown. Known as the "Conscience Protection Act," the stipulation would allow medical professionals who are ordered to take part in abortion procedures—or who are discriminated against for refusing to do so—to sue for damages.
"It is time for this comprehensive, reasonable and modest bill to be voted on so we can allow millions of Americans who believe as I do in the sanctity of life to abide by those beliefs without having them trampled on by their own government," Representative Diane Black (R-Tenn.), the bill's sponsor, told The Hill. "Congress needs to act now."
Federal laws already protect doctors and nurses against discrimination for refusing to participate in abortion procedures. But those laws don't give medical professionals the right to take legal action should their supervisors or employers discriminate against them anyway.
On Wednesday on Capitol Hill, GOP lawmakers brought several health care providers to a press conference where they shared their accounts of allegedly being coerced into participating in abortions despite their pro-life stance.
"I was preparing for what I thought was going to be a common procedure following a miscarriage only to realize that I was being asked to perform an abortion on a live 22-week-old unborn baby," Cathy DeCarlo, a former nurse, said. "I was scared. I knew doing so would violate my conscience and commitment to protecting and saving lives."
Black's bill would give someone like DeCarlo the right to sue her employers for asking her to perform her duties as a nurse and help with the late-term abortion—a procedure doctors often provide for a woman whose health or life is at risk.
The legislation builds on the GOP's ongoing efforts to use religious exemptions as a way to limit women's reproductive rights and access to reproductive health care. Just last month, the Trump administration rolled back an Obama-era mandate that required employers to provide birth control coverage for their employees, giving employers the right to refuse the coverage based on their religious or moral beliefs.
The "Conscience Protection Act" also represents another part of the GOP's plan to chip away at abortion, which remains legal under the Supreme Court's Roe v. Wade precedent, but is increasingly under attack. Black's colleague Representative Steve King (R-Iowa) introduced his own "protection" act earlier this month, when he held a House hearing on the "Heartbeat Protection Act of 2017," a bill that would ban abortion at six weeks.