Is Health Care a Right? Spinal Muscular Atrophy Drug With Outrageous Price Tag Cuts to Heart of Ethical Dilemma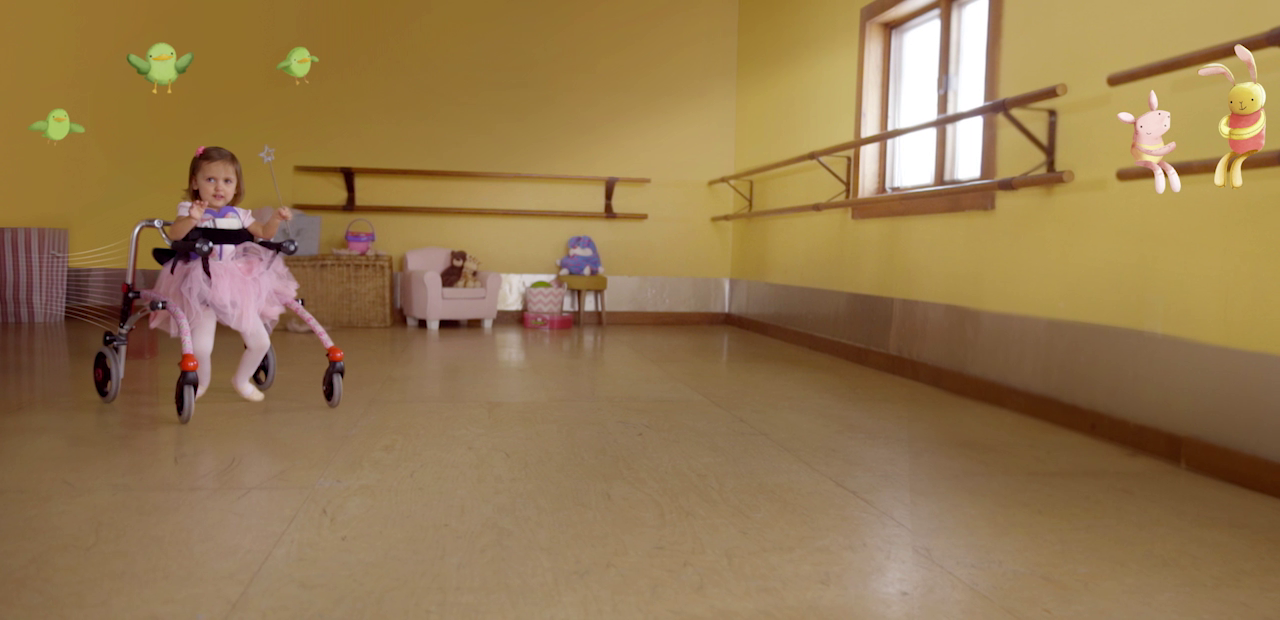 Infants born with spinal muscular atrophy, a rare genetic disease, slowly become unable to move, swallow or breathe. Many die before their second birthday. Spinraza, which has been called a miracle drug, was approved late last year but costs $125,000 per dose. Now, a dozen practitioners from top medical institutions around the country have teamed up to discuss their concerns about Spinraza in the hope that the drug maker, Biogen, will be able to lower the drug's cost and that insurers will cover it as fairly as possible.
Spinraza's approval by the Food and Drug Administration in December 2016 was a game-changer, but the price is often greater than parents can afford. Infants with SMA1 need six injections by the time they turn 1; if they live longer, the cost quickly rises to well over $1 million. The cost made the news cycle when the drug was approved a year ago, and then, as things do, quickly fell out of it. For the last year, doctors have been wrestling with its ethical implications, and are now bringing it back into the public eye to insure that infants have access to this lifesaving but extremely costly drug. Their work was published in the scientific journal JAMA Pediatrics.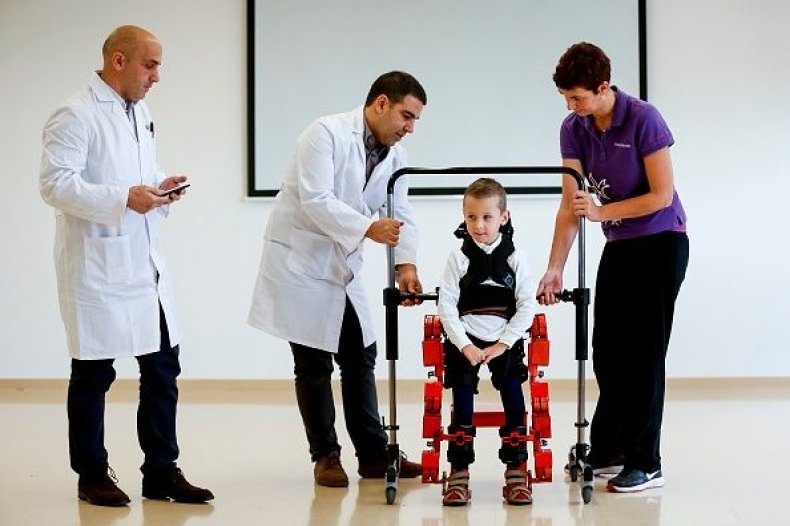 SMA, which is inherited, is similar to ALS, or amyotrophic lateral sclerosis, also known as Lou Gehrig's disease. It interrupts the body's production of motor neuron proteins, without which the muscles waste away. Lumbar injections (meaning into the spine) of Spinraza, the brand name for the drug nusinersen, temporarily allow patients with SMA to make more motor neurons.
Although not a cure, Spinraza proved so effective during development that Dr. Alyssa Burgart, an anesthesiologist at the Lucile Packard Children's Hospital at Stanford University and the paper's lead author, told Newsweek that a trial she was involved with triggered the FDA's "compassionate use" policy—the treatment achieved such a positive response among the test patients that the study was called off because it would have been unethical to deny the control group access to it. There is currently no other approved medication for SMA.
"Thinking about it before the approval when it was free, we thought, 'gosh, it's probably going to be expensive,' Burgart, who also serves as co-chair of her hospital's Ethics Committee and is a member of the Stanford Hospital and Clinics Ethics Committee, told Newsweek. "But it was a big surprise, we had no idea."
Spinraza's price tag is the chief concern Burgart and her co-authors raised in their paper, but it's not the only one. They identified six core issues that they feel need to be addressed in order to for doctors to be able to dispense it ethically: cost, limited evidence, informed consent, treatment allocation, fair distribution of responsibilities and transparency with stakeholders.
The FDA fast-tracked Spinraza's approval based on trials of just a few hundred patients, and according to Burgart, there are still many unanswered questions about its safety. And while Spinraza is often incredibly effective, it doesn't always produce the same results. Sufficient data that would let physicians responsibly inform parents about whether their children should continue treatment or not are lacking. Nor is there enough transparency about how a medical center might come to prioritize treatment of one patient (based on proximity or a prior relationship with the center) over another.
"The FDA chose to very, very, broadly approve this medication, using data we haven't been able to see so far," Burgart said. "If we're going to limit coverage for a patient, you want to know it's based on some sort of data and not an inherent bias against people with disabilities."
Coverage for the drug has also been murky. "Insurers have just been setting arbitrary guidelines," Burgart said. "It's certainly easy to vilify the insurance companies—we love to vilify insurance companies—but they don't have any data to guide them." Burgart points out that obtaining that data is hard when the price is so high. "It's the chicken and the egg; unless you can get the drug paid for in some way, you're not going to be able to do more data collection."
Burgart told Newsweek that in multiple instances, she and her colleagues had seen families in which two young children had SMA and insurers agreed to cover Spinraza for only one of them—the younger one, since early access to treatment is crucial.
"Obviously this touches on the national questions of, how are we going to take care of people?" Burgart said. "Is healthcare a right or is it not a right, and what does that mean for people with disabilities? That's one of the things I deeply worry about … more and more of these significantly effective, very expensive medications seem to come out every week."