Health Care Worker Fired After Elderly Woman With Dementia Found Dead In Freezer
A health care worker at an Ohio facility for dementia patients has been fired after an elderly woman was found dead in a freezer.
Sofiya Perel, 86, was found dead several hours after staff called 911 to say she had gone missing at the Maria Joseph Nursing & Rehabilitation Center in Trotwood on September 14.
"The alarm didn't go off," a nurse told police dispatchers at the time. "We don't know how she got out."
However, an Ohio Department of Health report found that a nurse aide had silenced an exit door alarm without checking that all the residents in the unit were accounted for.
The worker, who was fired, also failed to notify anyone about the alarm, saying she believed another nurse aide had activated it.
Perel had reportedly left the unit and made her way to a walk-in freezer in the kitchen. Her body was found at 3:55 a.m. on the floor by fire department officials and the director of nursing at the home.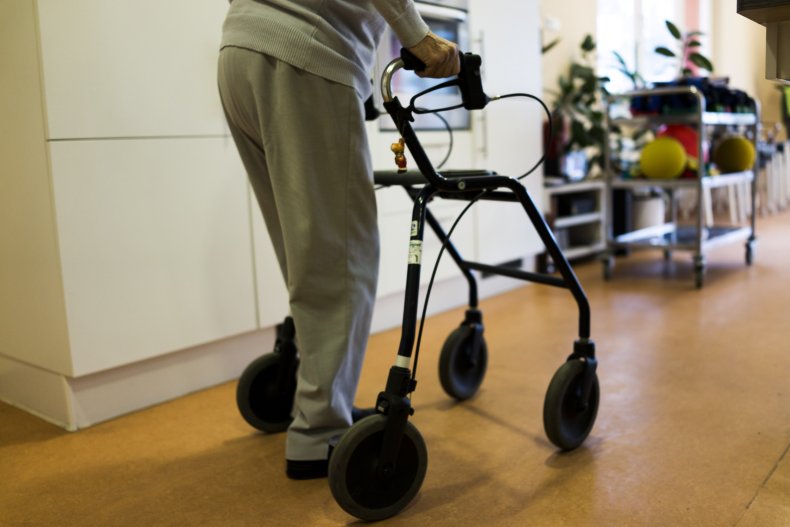 The report also showed that the freezer in which Perel was found was not locked. Another worker had failed to lock the kitchen door before they finished their shift. It is not clear if this person was also fired.
The Maria Joseph Nursing & Rehabilitation Center said in the report that "the facility maintains that the alleged deficiencies do not individually or collectively jeopardize the health and safety of the residents."
Officials at the facility said in September that they were "very saddened" by the incident.
"We are, on all levels, assisting in the investigation of this tragic incident. We continuously strive to ensure the safety of the residents in our care," the center said in a statement.
The health department report said locks had since been installed outside the freezers in the facility.
About 50 million people around the world have dementia and there are nearly 10 million new cases each year, according to the World Health Organization. It affects cognitive function, such as memory, comprehension and language, beyond what might be expected from the ageing process.
Alzheimer's disease is the most common form of dementia and may contribute to 60-70 percent of cases. More than 5 million Americans are living with Alzheimer's disease, according to the Alzheimer's Association. It is the 6th leading cause of death in the U.S.