These Are the Health Conditions the U.S Spends Most On
About $3.1 trillion was spent on healthcare in the United States between individuals and insurance, both public and private, in 2016.
This figure is equivalent to nearly 18 percent of U.S. gross domestic product, highlighting the enormous costs of healthcare in the country at a time when the issue has become a major talking point in the run-up to the 2020 election.
According to a study published in the journal JAMA, there has been a significant increase in the amount spent compared to 1996, when the figure was $1.4 trillion—equivalent to about 13 percent of GDP at the time.
"The vast costs associated with health care represent one of the most important and contentious issues facing Americans today," Joseph Dieleman, lead author of the study from the Institute for Health Metrics and Evaluation (IHME) at the University of Washington's School of Medicine, said in a statement.
The United States now spends more on healthcare than at any point in its history, and significantly more than nearly any other nation on Earth, according to the researchers.
However, relatively little is known about how this spending is split up across different health conditions. In order to address this gap in knowledge, the authors of the examined government budgets, insurance claims, household surveys, and other records, to estimate spending for public insurance, private insurance, and out-of-pocket payments across 154 different health conditions from 1996 to 2016.
"Our study provides comprehensive estimates over a 20-year period that highlight how health care and prescription drugs are paid for, what they are spent on, and how such payments have changed over time, Dieleman said in a statement.
They found that the highest proportion of spending went towards issues related to lower back and neck pain—a total of around $134.5 billion. Around $77 billion of this was paid by private insurance, $45 billion by public insurance and $12 billion by individuals out of pocket.
The next biggest proportion of spending went towards diabetes ($111.2 billion,) ischemic heart disease ($89.3 billion) and injuries related to falls ($87.4 billion.)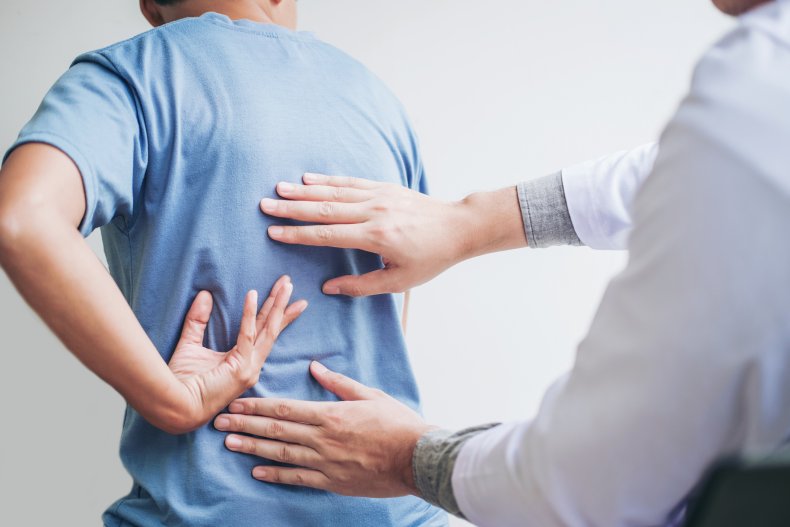 According to the authors of the study, spending on health conditions comes from various sources.
"In 2017, Medicare and Medicaid, which make up the majority of governmental spending on health care, accounted for 21.2 percent and 17.5 percent of total health care spending, respectively," the authors wrote in the study.
"Private health insurance, which includes employer-subsidized plans and policies purchased in state or federal marketplaces, accounted for 35.6 percent of total health care spending."
"Out-of-pocket payments, which include all household spending on health care including deductibles or co-payments, accounted for 11 percent of total health care spending.
"The remaining health care financial system includes spending by the Department of Veterans Affairs, the Department of Defense, the Child Health Insurance Program, worker's compensation, and the Indian Health Service," the study reads.