Health Insurers Begged Congress for Help—While the Cash Was Pouring In
This story is co-published with Capital & Main
Last year, as America's health insurance behemoths raked in staggering profits in the midst of a brutal pandemic, defenders of the revenue haul pointed to 2021 as the time when things would even out. People who'd been afraid to go to the doctor or who had postponed an elective procedure, industry spokespeople predicted, would come out in droves in the new year. Insurance companies would start paying more claims and making less money.
Instead, 2021 is shaping up as another record-breaking year for the insurance giants. And even as hospitals, small clinics and rural facilities struggle to keep doors open or meet for-profit owners' earning expectations, the companies collecting their patients' premiums are having a grand old time.
The first quarter of this year was very good to the nation's largest health insurer, UnitedHealth Group, which reported $5 billion in profit in that three-month period. The figure represents an increase of more than 45 percent over its $3.6 billion in profit in the first quarter of 2020, and it prompted the company to raise its projections for the rest of the year.
The insurer wasn't alone. Anthem, like UnitedHealth a heavy player in the Medicaid/Medicare field, posted a 9 percent profit hike in the first quarter. Humana reported in August that its net income was up 75 percent vs. 2019, and CVS Health, which owns Aetna's insurance arm in addition to its drugstores, posted $2.2 billion in profit, up from $2 billion for the first quarter the year before.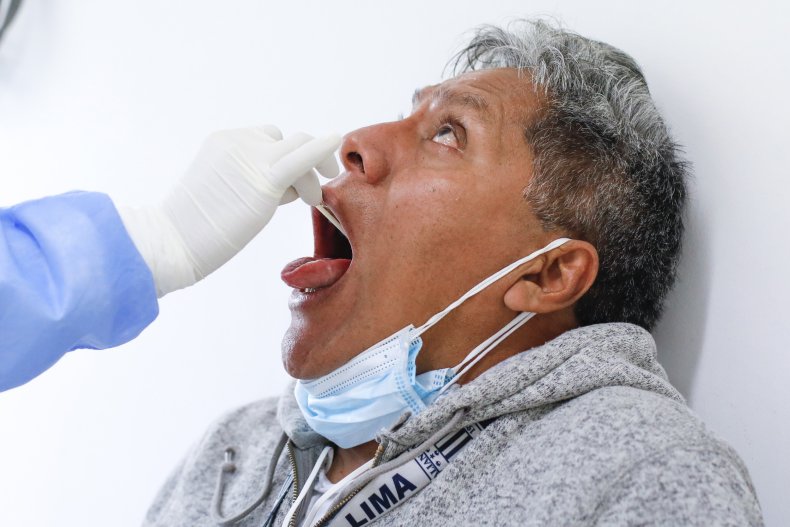 These numbers illustrate a dividing line in America's broken health care system. Many hospitals and clinics spent much of 2020 and early 2021 in dire financial straits, as patients, fearing COVID infection, canceled routine physical appointments, dental care and the like. Most facilities also pushed off profitable nonemergency procedures—things like knee and hip replacements—to keep space for COVID patients. Even so, hospitals were often overwhelmed, constantly scrambling for equipment and bed space, particularly in intensive care units.
That's not where the real money is. For big-time profits, it helps to be a company that collects premiums from patients who rarely or never use the health care system. And not only did that occur throughout 2020, but it has continued in 2021.
For the major insurers, the math over the past 15 months was simple: They were paying out fewer claims as people stayed away from hospitals and clinics, but the patient premiums kept flowing in. By spring of 2020, UnitedHealth Group was making so much money that it skimmed off $1.7 billion to buy back some of its own stock.
The insurers themselves presented a mostly unified PR front, with many going so far as to use their lobbying arm to ask Congress for money to "ensure that health insurance providers can meet extraordinary, unanticipated costs related to COVID-19." (UnitedHealth neither solicited nor received federal assistance, according to a spokesman.) Insurers also suggested that in 2021, a surge in pent-up demand for medical services would lead to them paying out claims in huge amounts, with the potential to wipe off the books some of their 2020 gains.
That surge never occurred, or perhaps it's fair to say that it hasn't occurred yet. Even Anthem's chief financial officer has acknowledged that the backlog his company and others predicted has not—and may never—come to pass.
"Folks were able to get access to care in 2020 when a lot of the stay-at-home rules were relaxed," the executive, John Gallina, said on an earnings call with market analysts. "So at this point in time...we believe that our original outlook for utilization is appropriate and prudent."
What that means is that Anthem, and the other health insurance giants, are expecting patients and procedures to return in mostly normal and controllable numbers throughout this year, nothing extreme. As CVS executive Eva Boratto said in an earnings call last month, "COVID-19 is expected to have minimal impact" on the profit-heavy bottom line.
According to the Centers for Disease Control and Prevention, the COVID-19 crisis in the U.S. had produced more than 33 million confirmed cases and caused 591,265 deaths as of May 30. The Commonwealth Fund estimates that by June of 2020, 7.7 million Americans had lost their employer-sponsored health insurance because of layoffs. It's not yet clear how many of those jobs will return on a permanent basis.
In addition to the pandemic's physical damage, it has exacted a heavy financial toll on American workers who need health care. And as those seeking their own insurance through state exchanges have discovered, many of the plans with reasonable monthly premiums—which include federal stimulus help—set deductibles so high that they're essentially unaffordable if they're actually used.
The deductibles (what you personally have to pay before your insurance kicks in) are often so extreme that a single procedure, like the aforementioned knee or hip replacement, can wipe out months' worth of premium savings. A recent abstract in the American Journal of Medical Care found that 90 percent of physicians refused to enroll in high-deductible plans, choosing instead to spend more on monthly premiums to guard against a wild one-time procedural cost.
That's the health insurance gambit in a nutshell: Set deductibles so high that they nudge those who can afford higher monthly premiums (with corresponding lower deductibles) to pay them. Others pay the lower premium and then try not to use the system at all.
Either way, the industry insurance giants get their profit. It's a formula that worked even through the worst peaks of the pandemic—and judging by the early returns in 2021, it will continue to serve those companies richly in the months and years to come.