Health Officials Concerned 'Panic' About Coronavirus Could Leave HIV-Positive People Without Medicine
Dr. Sylvie Briand, director of global infectious hazard preparedness for the World Health Organization (WHO), expressed concerns that misinformation about the new coronavirus could spark a run on medications, leaving people who are HIV positive without the drugs they need.
During a press conference on Tuesday, Briand addressed the "infodemic" that accompanied the 2019-nCoV epidemic that's infected more than 20,000 people in 24 countries and killed 420 people. Aside from monitoring the spread of the virus, Briand said, WHO officials have been combating the spread of misinformation.
"There is a kind of sense of panic, so we try to clarify what we know about the science, what is still unknown and to provide a recommendation that can help people protect themselves and their families," Briand said.
At this time, those protections include frequently washing hands with soap and water or an alcohol-based hand rub, coughing or sneezing into a tissue or an elbow and maintaining a distance of at least three feet from people who appear to be sick. Those recommendations do not include purchasing antiretrovirals, which reduce the risk of transmitting HIV and treat HIV infection.
Briand told reporters that WHO has seen people on social media claiming that antiretrovirals could be useful for combating new coronavirus, raising concerns that "everybody will buy them and there will not be enough for HIV people."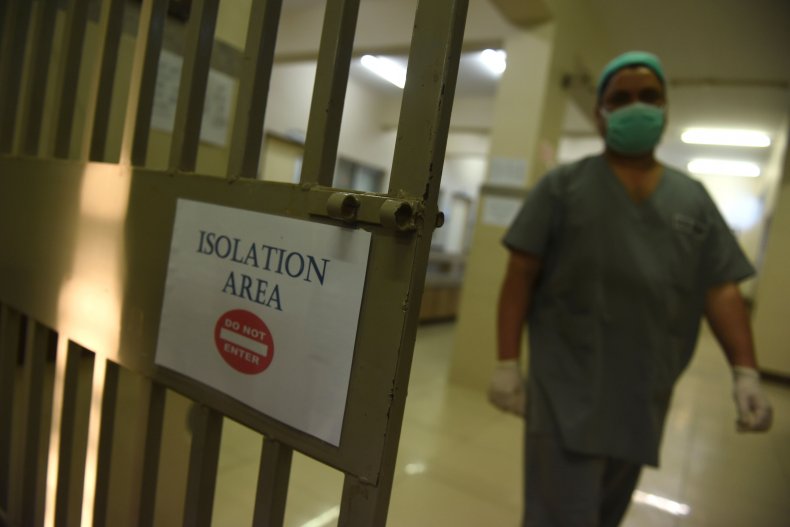 On Sunday, Reuters reported doctors from the Rajavithi Hospital in Bangkok, told reporters they had success treating several patients who tested positive for 2019-nCoV. Through a mixture of the anti-HIV drugs ritonavir and lopinavir and flu drug oseltamivir, a 70-year-old Chinese woman's test results went from positive to negative within 48 hours.
"This is not the cure, but the patient's condition has vastly improved," Dr. Kriangska Atipornwanich, a lung specialist at Rajavithi, told reporters.
On January 13, Thailand became the first country aside from China, where the virus originated, to report a case of 2019-nCoV, according to WHO. In the weeks since that first case,19 people in Thailand have tested positive and all but one had traveled to China.
Atipornwanich added that additional studies are necessary to determine if this could be a standard practice of care for 2019-nCoV patients and WHO is conducting clinical trials of its own. On Friday, Dr. Merdad Parsey, chief medical officer at Gilead Sciences, a biotechnology company, announced that it was working with WHO and health agencies in the U.S. and China to see if remdesivir, an antiviral drug, could be used to treat 2019-nCoV.
Remdesivir isn't licensed for use yet but with the support of state and local officials, it has been administered to a "small number of patients," according to Parsey. During Tuesday's briefing, Briand reiterated Parsey's message that additional testing was needed to determine antiviral drugs' efficacy in treating real people with 2019-nCoV and that finding a treatment was still in early stages.
"So, [there's] a lot of concern about the availability of drugs. So we are trying to address those concerns and clarify to people that we are just at the phase of clinical trials, and when we have more evidence, then we will issue a recommendation on treatments," Briand said.