No Kissing at Midnight, Health Officials Warn Against NYE Tradition Amid Omicron Surge
North Carolina health officials are advising people not to partake in an annual New Year's Eve tradition: hugging and kissing at midnight.
WLTX reported this week that officials in Mecklenburg County warned against such gestures due to the recent coronavirus surge due to the emergence of the highly transmissible Omicron variant.
"Please rethink your New Year's Eve plans," Dr. Sid Fletcher, the chief clinical officer at Novant Health, said during a news conference on December 30. "If you can, make it a smaller gathering, make it with your immediate family. If not, try to make it outside. Take advantage of this nice, warm weather and [being] outside would be a really good way to think about celebrating New Year's."
North Carolina broke its record Friday for single-day new coronavirus cases, with 19,174 infections reported. The new all-time high came just one day after the state broke it's previous record, with 18,571 new cases reported on Thursday.
North Carolina has seen more than 1.6 million cases of the virus since the pandemic began in March 2020. Approximately 2,387 people are currently hospitalized with COVID-19, according to state data.
As Omicron drives up case numbers in the state, Mecklenburg County Health Director Gibbie Harris urged people to "please be very thoughtful about your New Year's celebrations" and "keep them more muted."
"This is a holiday weekend where people have a tendency to come together and as midnight hits, they have a tendency to hug and kiss and do all of those things to ring in the new year. Well, this is not the year to do that," Harris said during Thursday's news conference. "This is a year to have a bit more caution so that in future years, we're all still around to celebrate with each other.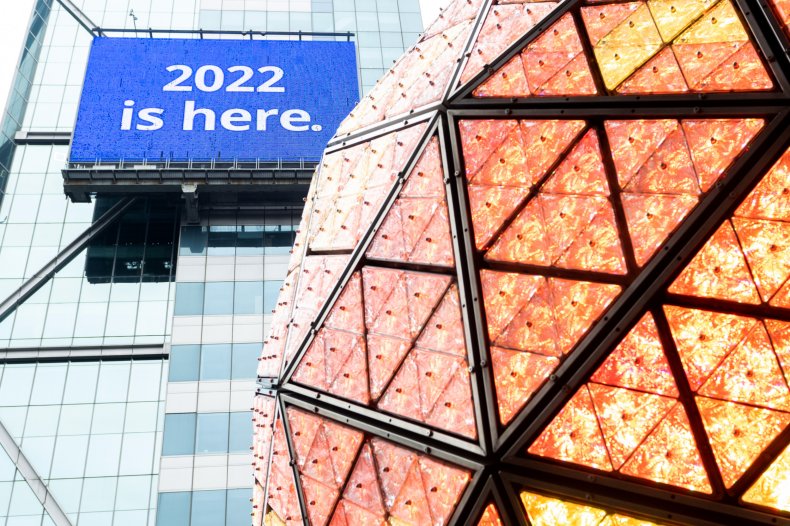 Dr. Anthony Fauci, the nation's top infectious disease expert, has also advised the public against large gatherings with everyone "hugging and kissing" to ring in the start of 2022.
"If your plans are to go to a 40- to 50-person New Year's Eve party with all the bells and whistles and everybody hugging and kissing and wishing each other a happy new year, I would strongly recommend that this year we do not do that," Fauci said Wednesday during the White House COVID-19 briefing.
The director of the National Institute of Allergy and Infectious Diseases and chief COVID-19 adviser to the president did give the okay for people to gather in small groups as long as they've been vaccinated against the virus.
Several cities, such as New York, have scaled back their New Year's celebrations amid the latest virus surge.