Healthcare Provider: Telehealth Visits Should Be Protected
People need care when they need it — and establishing barriers that decrease access at important moments of time is both costly and dangerous.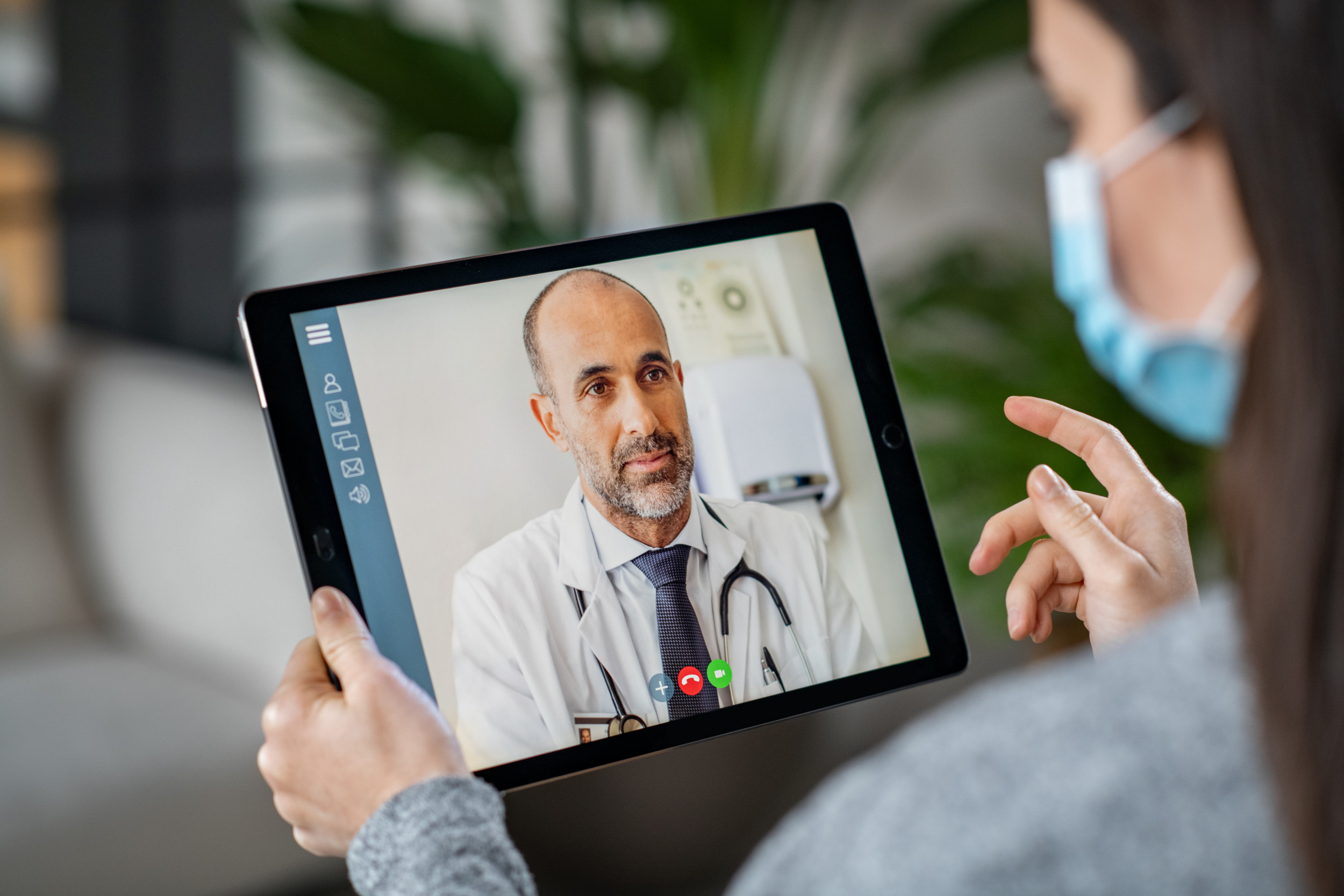 One of the few silver linings of the COVID-19 pandemic has been the ability to see your doctor without leaving your house. For some of us, this may mean avoiding taking time off from work, finding childcare, sitting in traffic, finding parking and myriad other inconveniences. For others, telehealth visits are the difference between seeing a doctor and having no access to healthcare at all.
Healthcare professionals across the country agree: telehealth — and insurers reimbursing healthcare providers for both video and telephone care — has brought healthcare to some of the most vulnerable citizens: the elderly, those who live in remote areas or lack access to transportation or interpreters, economically disadvantaged patients, working parents and caregivers and those who would otherwise not be able to see a healthcare provider.
Although millions of patients now get healthcare via telephone or video each day, coverage for these visits is already in jeopardy, if not already being denied. Insurers across the country are starting to deny coverage for telehealth visits or are requiring that patients or providers jump through complex hoops to obtain visit coverage. For example, some payers have created complicated rules which include refusing to pay for telehealth if it occurs around a similar time frame as an in-person visit. Other rules that seem designed to limit coverage include restricting telehealth visits to an alarmingly short list of "chronic diseases'' that the Centers for Medicare Services (CMS) designed for an entirely different purpose.
People need care when they need it — and establishing barriers that decrease access at important moments of time is both costly and dangerous.
While reimbursement for telehealth is at great risk, the benefits of telehealth coverage are not in dispute.
Telehealth increases care continuity in that it decreases canceled visits and increases the likelihood that a patient will see his or her healthcare provider as needed on a regular basis, such as in the case of diabetic patients who may require frequent visits for discussions or evaluations that could easily be conducted via phone or video.
Telehealth allows for specialized access to care for rural areas, where patients are far from medical centers — and where hospitals are closing and there are doctor and nurse shortages. These patients would not otherwise have access to sub-specialized services, such as pediatrics or oncologic clinical trials.
Telehealth bridges disparities in care for working families, where telehealth often facilitates on-hours, off-hours and weekend appointments. It also reduces the amount of time needed to take off from work, school or child care to attend medical appointments.
Telehealth allows for greater family participation in visits, which is essential in many cases to provide adequate care between visits or to provide an interpreter between the patient, physician and family member.
Telehealth can ease patient access and navigation hurdles by allowing easier access to those patients with limited mobility, limited transportation options or those who cannot take time off from work to attend healthcare visits easily. Where an in-person visit may mean taking an entire day off from work to drive to the doctor's office, find parking, navigate the hospital, etc., with telehealth the patient need simply take the time allotted for their appointment.
Telehealth can address the issues caused by shortages in the healthcare workforce, which lead to higher wait times and clinic workflow obstacles. Direct physician-patient telehealth visits via video or telephone can help avoid these issues and allow more patients to access healthcare services.
It is imperative that audio-only visits continue and that providers be reimbursed for them: more patients can utilize these services (versus video visits) because they eliminate the need for broadband availability, a facility with technology, etc., and therefore provide access to millions of patients who would otherwise be unable to take advantage of telehealth.
Payment parity must continue, and providers should be paid for the services provided based on coding policies that reflect time and complexity rather than reimbursing based on the modality of provision of services. Further, telehealth should be reimbursed across state lines to allow those in remote areas or states without specific services to be able to access the healthcare they need — for example, patients in rural Maine accessing diabetes care from the Joslin Diabetes Center in Boston.
Maintaining telehealth availability and payment parity will allow physicians to continue to provide you with the care you need at the location of your choice, and will help the medical community continue to rebound from the clinical and financial pressures experienced during the pandemic. Importantly, it will also save healthcare dollars: putting off that visit or failing to see a doctor until a condition is acute results in higher costs — and more serious illness for the patient.
As patients, we must demand that telehealth be reimbursed. As healthcare providers, we know your health depends on it.