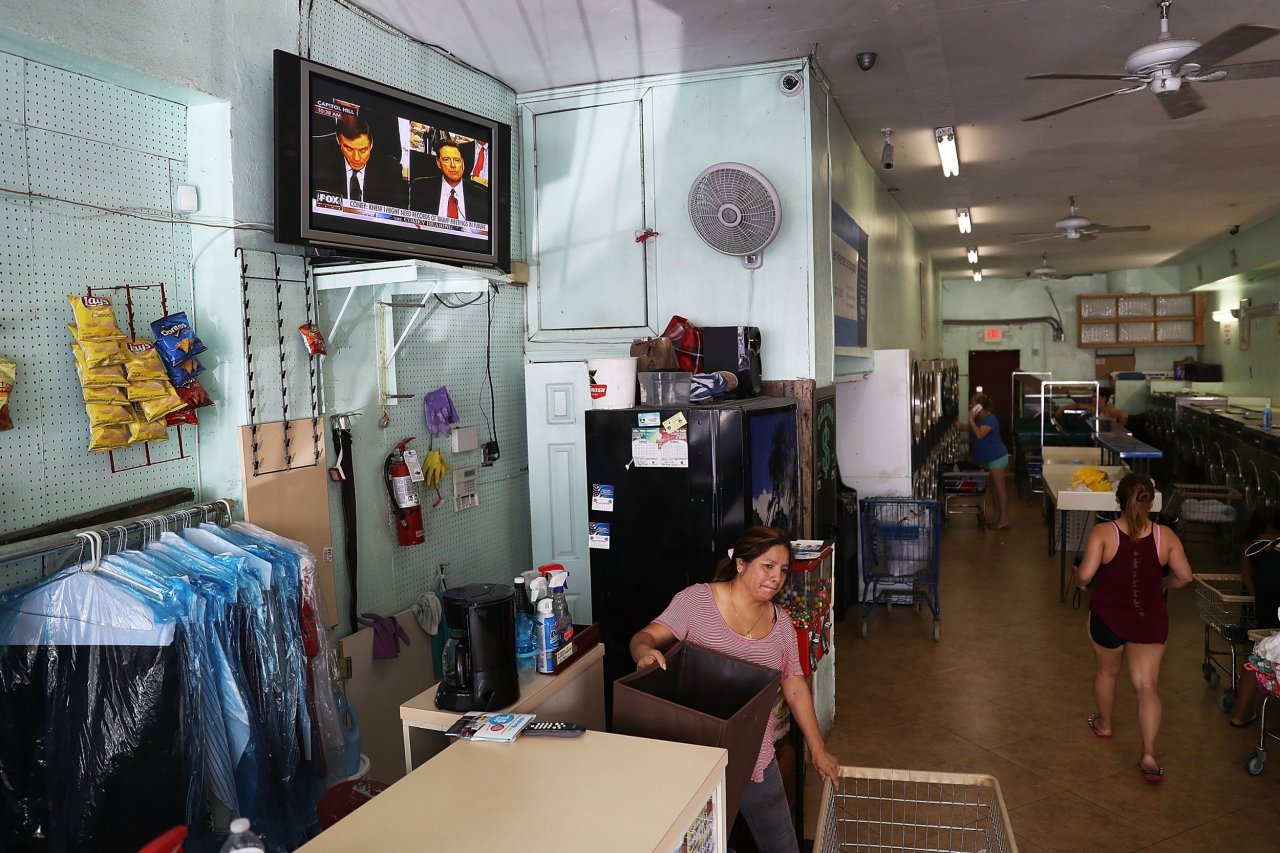 It wasn't supposed to be this way. For seven years, Republicans promised to "repeal and replace" Obamacare once they had one of their own in the White House. "It's going to be so easy," Donald Trump often said about it during the campaign. But instead of signing a GOP health care plan "that was so much better" than Barack Obama's—another favorite Trump phrase—the president and congressional Republicans have struggled to pass their legislation.
By the end of June, one version of the GOP health care bill had barely passed the Republican-controlled House, even though the party has its largest majority in the chamber since 1928. In the Senate, Mitch McConnell, the majority leader from Kentucky known for his legislative wiles, was forced to delay the health care vote because his Republican colleagues were in open rebellion against the plan, which he and a handpicked coterie of senators had drafted quickly and in secret without the usual open hearings and committee votes.
The public wasn't impressed by what Trump, McConnell or House Speaker Paul Ryan came up with. One poll showed support for the GOP health care plan at 12 percent, which perhaps wasn't surprising since both the House and Senate bills include huge cuts to Medicaid, the health benefit program for the poor and disabled. In addition, the Congressional Budget Office had declared that more than 20 million fewer Americans would have health insurance under either bill than if the country stuck with Obamacare.
Such numbers would seem like manna for the Democrats, who have seen their congressional ranks decimated, hold fewer than 20 governorships and have lost just under a 1,000 state legislative seats over the past decade. But the Dems have had trouble converting discontent with the GOP's health care plans into wins at the ballot box. Republicans won all four congressional districts that held special elections this year after Trump appointed their members of Congress to his Cabinet.
While Democrats vying for those seats did better than those in the past, they still lost races that seemed winnable—especially the suburban Atlanta seat once held by Tom Price, a physician and now the secretary of health and human services, an architect of the Obamacare repeal. Georgia's 6th District seemed promising because Hillary Clinton lost it by only 1 percent in November, and it was brimming with the kind of college-educated voters with whom Democrats have made the most inroads recently. The great blue hope running for the seat, Jon Ossoff, wound up losing by 5 percent.
So what's holding the left back? Oddly, one factor may be the investigations into Russian efforts to disrupt the 2016 presidential election. Far from being "fake news," as the president has often called it, the Moscow-directed hacking into computers at the Democratic National Committee and the Clinton campaign was verified by the American intelligence community back in October. An interagency group concluded in January, in the last days of the Obama administration, that the Russians' efforts were approved by President Vladimir Putin and aimed at disrupting Clinton's campaign.
Now that Trump is president, his actions regarding Russia—and the probes into Moscow's election meddling—have been anything but fake news. By his own admission, Trump fired former FBI Director James Comey in part because of his aggressive leadership of that agency's Russia probe. And according to numerous reports, Trump is being examined for possible obstruction of justice by special counsel Robert Mueller, who was brought in to run the investigation after Comey's shocking dismissal.
Yet the Russia story is not the panacea Democrats may be hoping for—though you wouldn't know it from watching MSNBC. The cable news network's prime-time lineup is still dominated by veteran progressive hosts, despite the efforts of NBC and MSNBC News Chairman Andrew Lack to hire more conservative voices, such as New York Times columnist Bret Stephens, who joined the network at the end of June. MSNBC's coverage on any given night is dominated by Russia coverage.
And from an audience perspective, it seems to be working. The channel's ratings have soared, and Rachel Maddow's 9 p.m. show has, at times, defeated even archrivals CNN and Fox News in its time slot, largely on the strength of her extensive and often exclusive reporting on the Russia investigation. On June 28, for instance, she touted the news that the Treasury Department's Financial Crimes Enforcement Network had handed over thousands of documents to the Senate intelligence committee, which is leading that chamber's probe into Russian hacking. Rolling Stone put her on the cover in her trademark dark-framed Buddy Holly glasses, calling her "the most trusted name in news."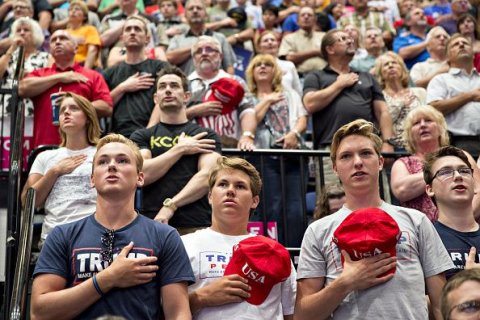 Many might disagree, but Maddow does speak to American concerns about the Russian hacking. So does Frank Rich, the New York magazine columnist and author of a much-discussed June cover story comparing "Russiagate" to Watergate, noting that the '70s crisis that brought down President Richard Nixon took more than two years to lead to his resignation. "Watergate auto-da-fé wasn't built in a day," Rich writes, referring to the Spanish Inquisition's sentencing ceremony.
Despite its seriousness, the Russia story's popularity on cable news—where a million viewers is a big deal—doesn't mean it plays to the rest of the country, a far larger audience of 330 million. A recent Harvard-Harris poll explains the dilemma for Democrats, who see the Russia probes as their ticket to taking back the House in 2018. The survey found that while 58 percent of voters are concerned about Trump's business dealings with Russia, a substantial majority, 73 percent, said they're worried that the ongoing investigations are preventing Congress from tackling issues more vital to them. Instead of the probes being seen as a detriment to the White House and Republicans, the Democrats are in danger of being seen as too consumed by Russia.
It's not entirely analogous, but overreach is what happened to Republicans in the 1990s during Bill Clinton's presidency. His alleged crimes, lying in a civil deposition about adultery with intern Monica Lewinsky, were pursued with Inspector Javert–like excess by then–independent counsel Kenneth Starr and an all too gleeful Republican-controlled Congress, which impeached Clinton in the House and came within a handful of votes in the Senate from removing him from office. In the 1998 midterm elections, the public opposed impeachment and the Democrats wound up gaining seats—something that had not happened since Reconstruction in a president's sixth year in office.
Russia's hacking of the American democratic process is far more serious of a national concern than adultery. And there is plenty of smoke: Trump's firing of Comey, his general coziness toward Putin, the utter lack of curiosity that he and his top lieutenants have shown in getting to the bottom of the Russians' interference, and the questionable, unreported contacts that former National Security Adviser Mike Flynn and son-in-law Jared Kushner had with Russians. At one point during the campaign, Trump even called for Russia to "find" Hillary Clinton's emails—and suggested Moscow should leak them to press.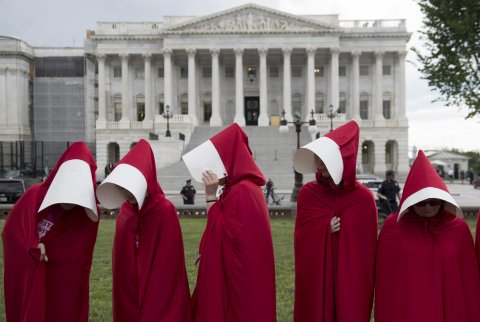 All of Trump's behavior has the whiff of scandal, yet it is not proving to be enough to elevate the Democrats' fortunes. Some activists and politicians are starting to recognize this. "If you see me treating Russia and criticisms of the president and things like that as a secondary matter, it's because that's how my constituents feel about it," Matt Cartwright, a Democratic congressman from Pennsylvania, recently told The Hill newspaper. "I don't think anybody wants to give a pass to illegal or unethical activity," he added. "But in life we all have priorities, and the first priority for my constituents is to their families—as it should be." Other congressional members are pushing their leaders to focus less on Russia.
Democrats need to gird themselves for the possibility that Mueller may not call Trump's behavior illegal or impeachable, that he may not find evidence of collusion or coordination between the Russian hackers and Trump campaign officials. At a forum on intelligence matters earlier this spring, Michael Morell, the former acting CIA director under Barack Obama and an endorser of Hillary Clinton for president, cast doubt on the possibility of huge revelations at the end of the probes. "There is smoke, but there is no fire at all," he said, adding, "There's no little campfire, there's no little candle, there's no spark. And there's a lot of people looking for it." If a Trump critic who knows whereof he speaks says that, it behooves Democrats to listen.
The health care fight hasn't translated into results for Democrats at the polls, but it remains the party's best hope going into 2018. With surveys showing the GOP plan to be wildly unpopular and the top issue of concern to voters, the Dems have a rare opportunity to galvanize Americans, much as the Republicans did during the 1994 midterms, when the GOP retook Congress over Hillary Clinton's failed health plan, and in 2010 over Obamacare.
You don't need to be a Russian spy to see that.