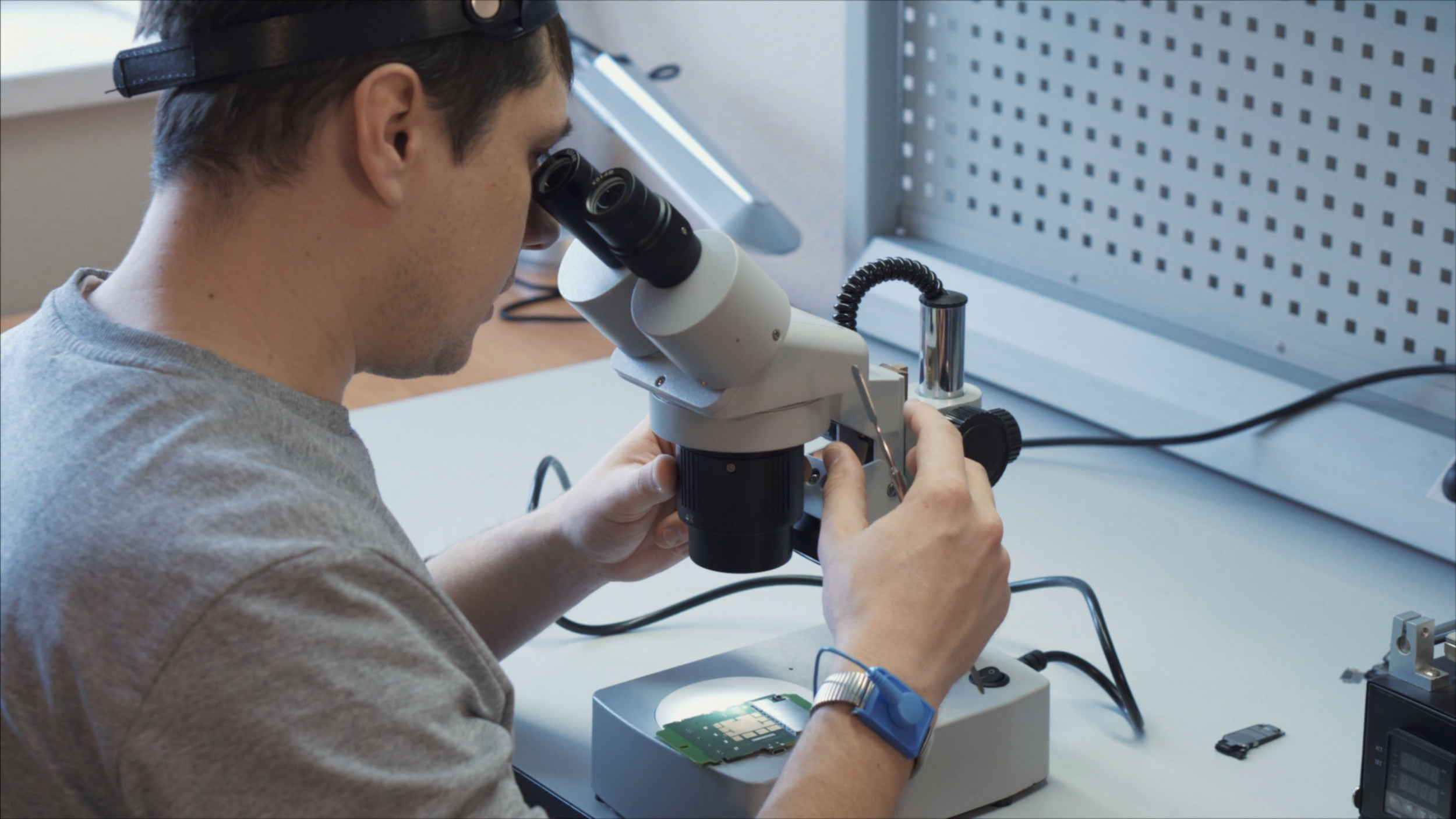 Modularity Theory — alternately known as the Theory of Interdependence and Modularity — is simple: it's a framework used to explain how parts of a product's architecture relate, affecting metrics of production and adoption.
Modularity is used to standardize design; modular products have no unpredictable elements in their individual parts and fit together in a consistent, uniform way. Compared with products that utilize interdependent design — products with unique components that are optimized for function and reliability — modular design is often optimized for price, speed and rapid adoption.
Perhaps the most well-known example of modular thinking can be seen in Swedish furniture giant IKEA. The company is known for its square-edged simplicity and focus on usability. It requires investment in upfront planning on the part of designers but pays off in the long-term advantages it provides.
In the healthcare industry, the modularity theory leads to adaptability and configurability. Modular thinking is what allows different product configurations and service solutions to be made available across a wide spectrum of user and consumer stakeholders with ease of delivery.
One benefit is the ability to bring broad access to solutions to a wider swath of people, including those who are otherwise resource-limited. MedTech manufacturers can leverage modularity to their benefit by allowing engineers and innovators to reuse previously approved components across multiple product lines. In an industry as regulated as healthcare, this is a boon for manufacturers. It eliminates the need for repeated study, testing and agency approval — and reusing approved components leads to a safer product and cost savings.
Opponents of modularity argue that custom design trumps reusability. After all, customization is king in the world of customer service. But, argues mechanical engineer Nigel Syrotuck, modular design is a form of custom design, and in many ways, implementing modular designs makes MedTech safer because "it comes with a pedigree of successful and fully characterized parent products."
Across the board, patients are a heterogeneous group. They differ in age, socioeconomic background, experience and education. Even patient anatomy is heterogenous — natural variability is normal, and no two hearts or vasculature systems are alike. Personalized and individualized medical care has become a hallmark of the industry, predicated on the idea that prediction, diagnosis, treatment and prevention can be conceptualized and executed based on patient genetics, environment and lifestyle. What is modular thinking, if not an extension of this concept?
The evolution of medical innovation has translated into the rise of personalized healthcare: healthcare that treats the individual and that diagnoses, treats and manages diseases on a personal, rather than population, level.
A personalized approach to medicine and healthcare involves identifying the genetic, epigenomic and clinical factors that make up an individual's genomic profile — and further understanding how this profile makes them vulnerable to certain diseases. Personalized medicine is in the process of changing patient outcomes through changes in our current healthcare delivery systems. For those in underserved communities or from limited socioeconomic backgrounds, the application of personalized medicine — yet another form of modular thinking — might change the care paradigm for communities with limited healthcare access.
Healthcare Stakeholder Benefits
The goal of modularity in healthcare is always to provide better access to more solutions that can be customized for more patients, leading to better patient care. As modularity becomes the future of healthcare in the 21st century, stakeholders — manufacturers, hospital systems and physicians, and patients — must be prepared to embrace this new type of design and thinking.
Manufacturers frequently act as the driving force behind modularity in the healthcare industry. While care access does drive this stakeholder group, the push behind modularity often stems from a desire to gain market share and reduce costs. Although this may seem at odds with the goal of improving patient care, this driver of modularity at the manufacturer level trickles down to benefit patients in the form of more individualized care options and increased cost savings.
Treating physicians, hospital systems, healthcare organizations and other healthcare providers are frequently the consumers and users of modular products in the system. Members of this group are often the middleman, configuring products and services in order to fill patient needs. Like patients, this group benefits from the reduced costs associated with modularity and higher patient satisfaction ratings — important to healthcare organizations and hospital systems especially — when care outcomes improve.
Although patients may only occasionally be the user of a modular product or service, they are always the beneficiary.
Anecdotally, the benefits of modular thinking in the healthcare setting are significant: as financial spend and costs of solutions decrease, physicians can treat more patients at a lower cost. These savings can be passed along to patients who also benefit from access to individualized solutions, workflow efficiency improvements and a decrease in risks.
Empirically, data have backed up these benefits: Patient-reported outcomes (PROs) are a key quality measure used in natural history studies and to manage diseases and the effects of different interventions in clinical research. A study found that the application of the modular PRO system, Thrive, made PROs less confusing and redundant for patients and trial participants. Evidence also showed that Thrive was consistently reliable, unbiased based on gender and age, and functioned similarly across medical conditions.
Another study contributed significant insights into the applicability of modularity in healthcare, showing that modular systems "enhance patient-centric orientation." These data, the authors concluded, can be used by health services managers and providers alike to understand the requirements of modular architecture in healthcare services.
Instead of forcing a square peg into a round hole, modular solutions let physicians adapt the hole and the peg for the best possible fit.
This is only a glimpse into healthcare's modular transformation. In part two of this three-part series, we look at how robotics and point-of-care tech companies are leveraging modularity to great success.
The information provided here is not intended as medical advice, diagnosis or treatment. You should consult with a qualified healthcare provider for advice concerning your specific situation.