The Healthy Side Dishes for Thanksgiving to Fight Holiday Battle of the Bulge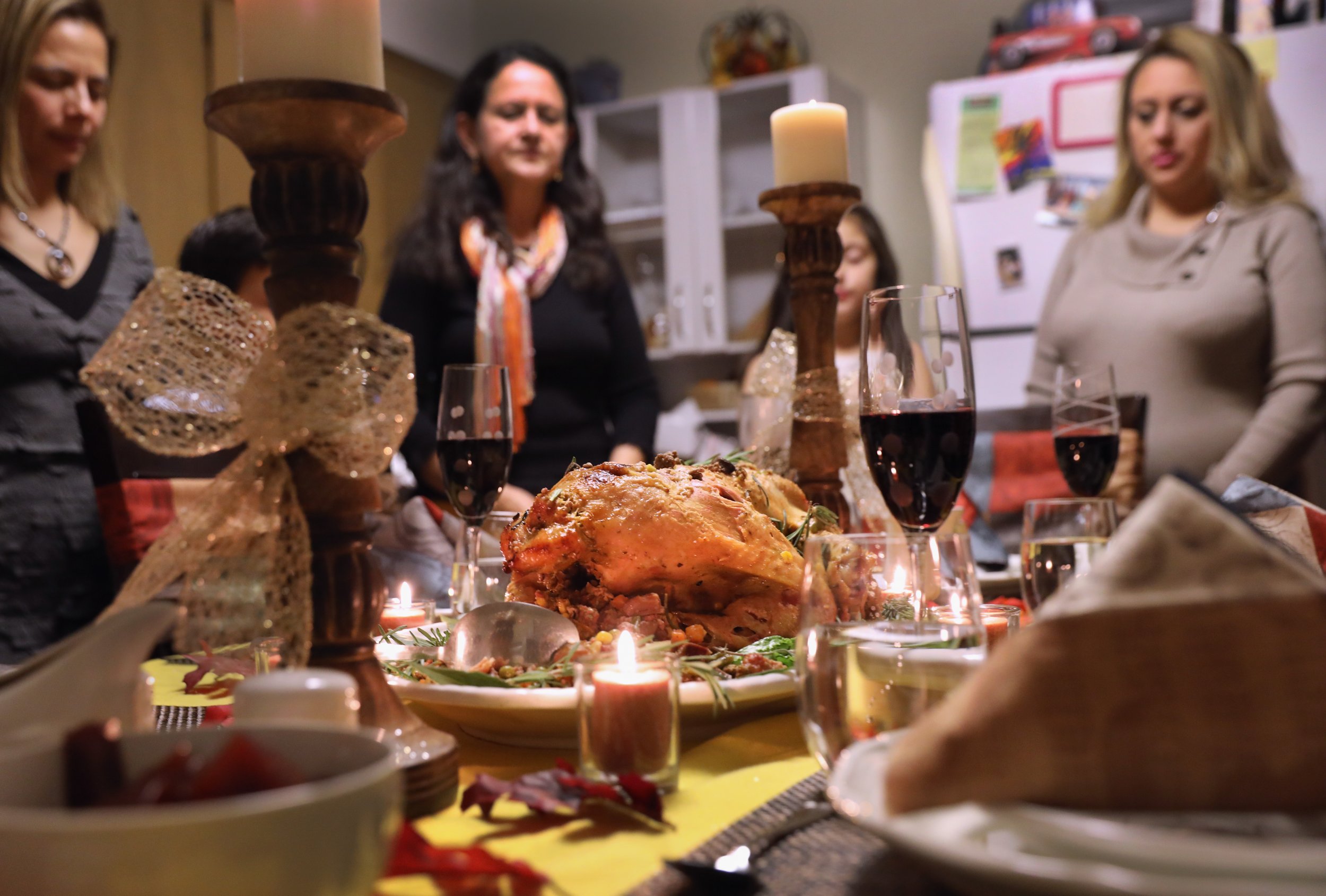 If you're like the average American, then you may gain at least a pound on Thanksgiving Day. According to research from the Calorie Control Council, people consume more than 4,500 calories 229 grams of fat on the holiday. But it's totally possible to enjoy all of your favorite foods without gaining weight in a single day.
Related: Disease Prevention: Diabetes and Heart Problems Can be Avoided if You Eat Slower
Registered Dietitian Sharon Collison of the University of Delaware is an avid cook, and winner of the Southern Living Cook Off in 2005. She offered up the best healthy side dishes to cut calories this year.
Wild Rice with Pecans
Collison recommends cooking wild rice in chicken broth to give the grains a rich flavor without butter. Then add chopped pecans and cranberries for a gluten-free, low-fat side that's full of fiber.
Lightened Up Corn Casserole
A southern favorite, this dish is typically full of fat with heavy cream. But Collison doesn't see the need for that ingredient in any recipe. Instead she advises using evaporated skim milk or fat free half and half. Whole wheat flour can be substituted for white to give added fiber.
Whole Wheat Stuffing
Collison recommends trying whole wheat breadcrumbs for this year's stuffing. Start by sauteeing spiced celery and onions in butter-flavored cooking spray, and make sure the dish is heavy on the vegetables. She says one-third vegetable mix to two-thirds bread is a good balance.
"You can really have a wonderful stuffing that's really quite healthy," she said.
Roasted Root Vegetables
Toss your favorite fall picks, like sweet potatoes, squash and beets with a little maple syrup and olive oil before roasting them in the oven. Collison thinks this dish is so good that you won't even care about eating mashed potatoes or stuffing.
Pumpkin Pie
This turkey day favorite doesn't have to be unhealthy. Lighten up pumpkin pie with evaporated skim milk and brown sugar stevia. If you don't care about crust, Collison suggests making it as a baked pumpkin pudding. Pumpkin pie can actually be a healthy pick because it's high in fiber and beta carotene. The one dessert you probably don't want to make? Pecan pie. "Between the corn syrup and the crust, I don't think you can get a higher calorie dessert option," Collison said. According to a story in The Daily Beast, a slice of pecan pie from Houlian's, as an example, contains 954 calories.
And although there are so many easy, healthy ways to lighten up traditionally fattening recipes, Collison said healthy eating comes back to one main habit: portion control. Sorry, the news is never all good.