Healthy Thanksgiving Food: How to Make Lighter Mashed Potatoes That Taste Good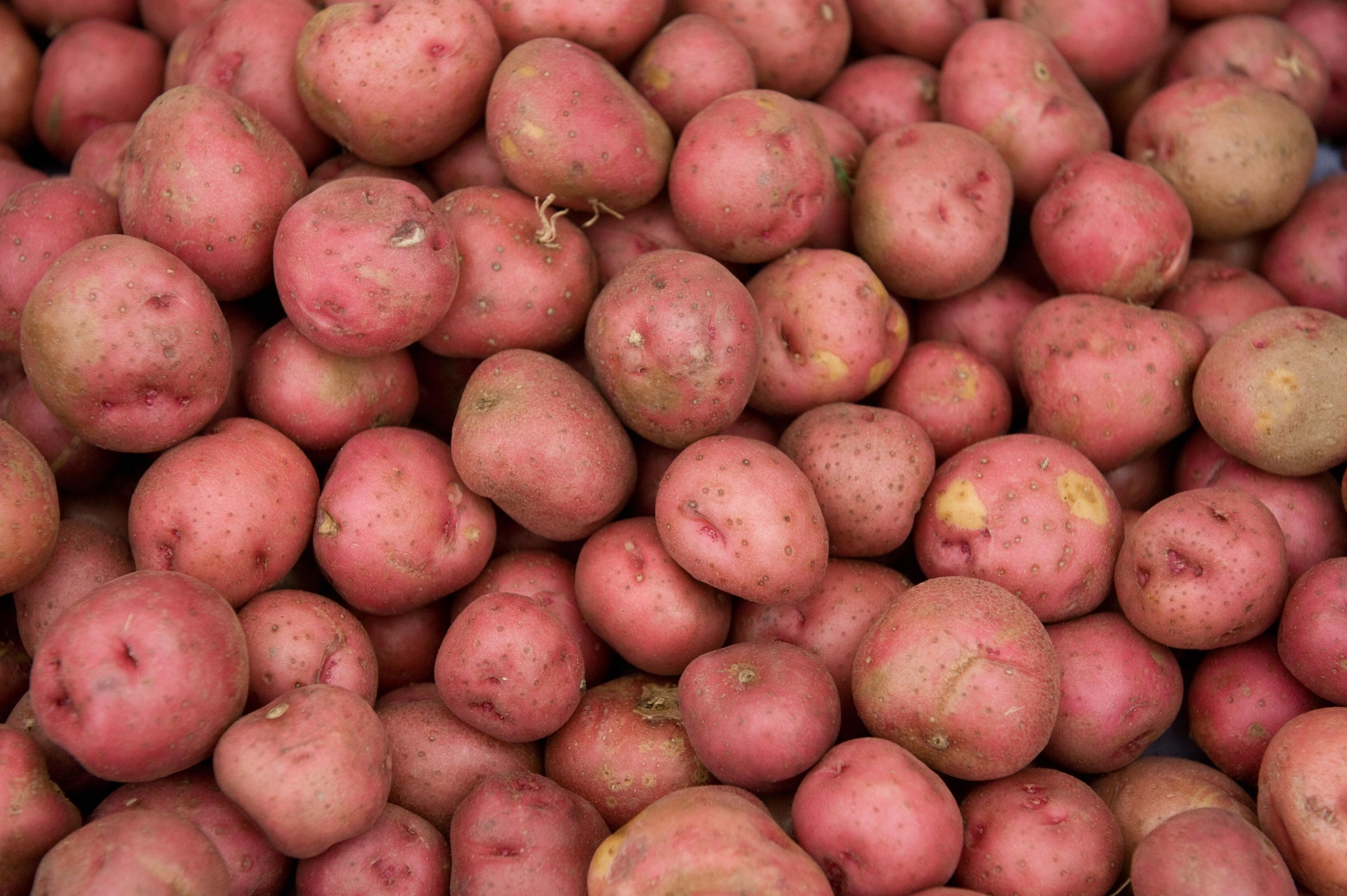 Mashed potatoes don't exactly sound like health food, but the dish often gets a bad reputation. Potatoes are actually low in calories, with only 110 per medium-sized spud, no fat and plenty of potassium. While Thanksgiving is a day to indulge, it is possible to make healthy mashed potatoes that still taste good.
Related: Vegetarian Diets Can Reduce Heart Disease Risk by Almost 50 Percent Compared to Eating Meat
"If you add tons of butter and heavy cream, then it's loaded with saturated fat and calories that I feel aren't necessary," said board-certified sports dietitian Sharon Collison from the University of Delaware.
"There are ways to make it taste just as good and really lighten the fat and calories."
She believes the secret is in choosing a creamy potato that will give you a good starting point. Her pick? Yukon gold.
Then, she recommends replacing heavy cream with fat-free half-and-half, which will still give your dish a creamy, indulgent taste.
Butter is perfectly acceptable. If you're being extra health conscious, Collison says you can alternate between butter and canola oil. "I think it's lighter and not as distinct. Just neutral," she said. "And it's also a heart-healthy fat."
Collison also adds flavor by including chicken broth.
Although the perfect mashed potatoes vary by palate, she prefers unpeeled spuds. "I always leave the skins on because the skins give a good amount of extra nutrition."
If you typically make mashed potatoes with a dollop of sour cream, Greek-style yogurt makes a good, low-calorie, but high-protein, swap.
If you're feeling nontraditional, you can swap white potatoes for the purple variety. Aside from their aesthetic effects, purple potatoes contain anthocyanins, pigments that contribute to their unique coloring and are a good source of antioxidants. Studies have shown they might protect against liver problems, hypertension, vision issues and diarrhea.
Or, you can omit the standard marshmallow-topped sweet potatoes with a healthier mashed option. "Mashed yams are wonderful," Collison said, explaining that maple syrup and cinnamon add great flavor.
On the extreme end, you could even forego mashed potatoes completely and try mashed cauliflower. Just blend the steamed vegetable with garlic and fat-free half-and-half with plenty of seasonings for a very healthy option. If you're not ready to break with tradition you could even sneak the pureed cauliflower into your traditional mashed potato dish, which Collison said would help cut the calories tremendously.
Happy (healthy) eating!