Heart Disease Risk: Premature Balding and Graying More Indicative of Heart Problems Than Obesity, According to Study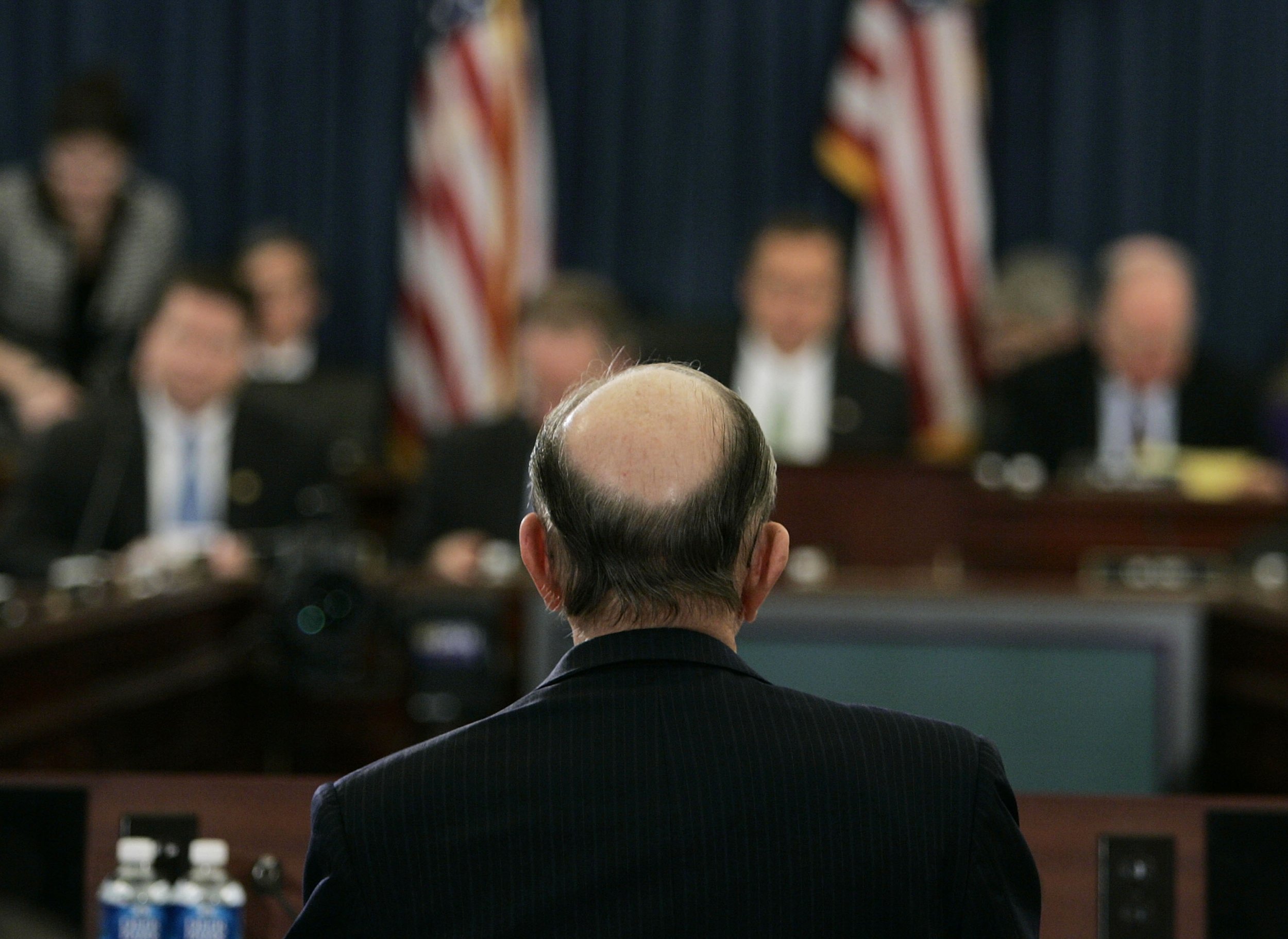 While balding is a condition most men would like to avoid, a new study shows that it could actually be linked to concerning health problems, like coronary artery disease, according to a release from the European Society of Cardiology. The research was presented by a team of scientists from at the Cardiological Society of India conference this week.
Related: A Cure for Baldness? Scientists Find Protein That Blocks Hair Loss
The study included more than 2,000 Indian men and revealed that those who went bald or grey early were at a higher risk of coronary artery disease, which is when plaque forms in the arteries. Coronary artery disease is often a precursor to heart attacks.
For the study, researchers looked at data for 790 men, younger than 40, who had coronary artery disease as well as 1,270 healthy men of similar ages who served as the control group. All participants had their medical histories examined, blood tests and other medical tests to detect heart health. Then everyone's level of baldness was ranked between one to three, with the higher number meaning they had less hair. Additionally, each guy was given a score determining how many greys they had, between one and five, again with the higher number meaning they had more white hair.
They determined that men who lost their hair early were at an increased risk of having coronary artery disease by 5.6 times. Those who started losing their hair pigment early had an increased risk of heart disease by 5.3 times. These two factors were stronger predictors of the heart condition than obesity, which was linked to an elevated risk of 4.1 times. This is a shock, considering the medical community has long known that obesity can greatly increase your risk of heart disease. According to the U.S. Department of Health & Human Services, extra pounds are linked to other conditions, like high cholesterol, triglyceride, blood pressure and diabetes, which are also thought to increase risk.
"Baldness and premature greying should be considered risk factors for coronary artery disease," said study co-author Dr. Kamal Sharma of the U.N. Mehta Institute of Cardiology and Research Centre in a statement. "These factors may indicate biological, rather than chronological, age which may be important in determining total cardiovascular risk. Currently physicians use common sense to estimate biological age but a validated scale is needed."
However, this doesn't mean you can give up on watching your weight if you're blessed with a full head of non-greying hair. The researchers note that their research does not show a causal relationship, and you're unlikely to find a doctor who won't warn about the dangers of an unhealthy body mass index.
Heart Disease Risk: Premature Balding and Graying More Indicative of Heart Problems Than Obesity, According to Study | Tech & Science