Why Larry Nassar Sexual Abuse Survivors Participated in HBO Documentary: 'Predators Are Closer Than People Think'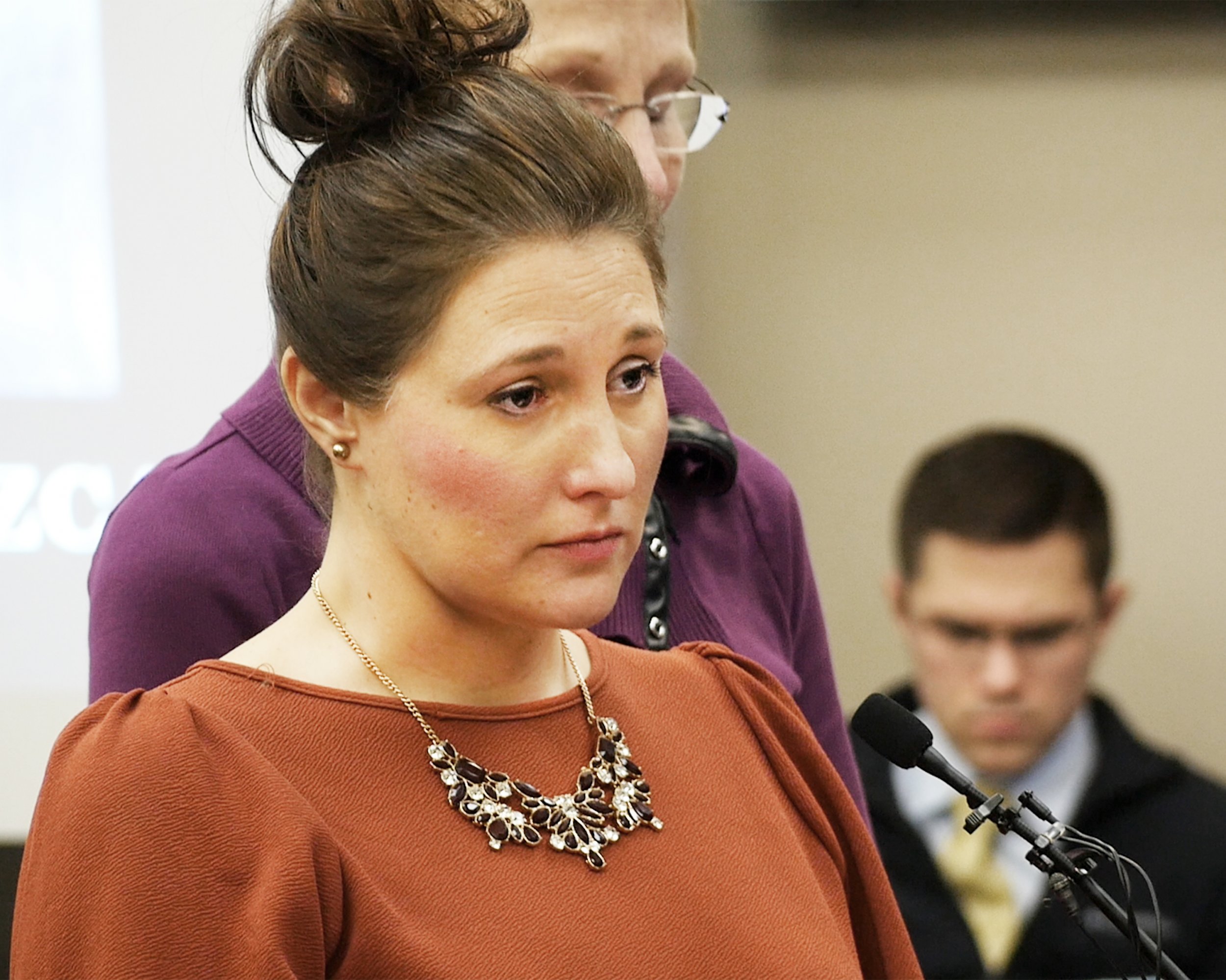 The survivors of Larry Nassar will not be silent. They spoke up about Nassar's sexual abuse against them in court, continuing their mission to change the culture of secrecy in gymnastics. Their stories are being heard once more in HBO's latest documentary, At The Heart of Gold: Inside The USA Gymnastics Scandal.
It's not just about ending sexual abuse in gymnastics. Nassar's survivors want to make sure schools, sports and other activities are safe environments for children. Sexual abuse survivors Trinea Gonczar and Amanda Thomashow both participated in the HBO documentary as a way to encourage other survivors of sexual abuse to speak against their abusers. They also want people to become aware of warning signs and possible predator situations.
Both women had frustrating journeys. Gonczar was a longtime friend of Nassar, who realized the abuse later in life. Thomashow was the first to report Nassar through Title IX, only to have her claim swept under the rug for years.
Both women faced Nassar directly at his trial. Now, they're forming a nonprofit called Survivor Strong, which wants to make sure sexual assault survivors have all the resources they need to heal.
It was not easy to get Gonczar and Thomashow involved in the HBO documentary, among other survivors. Some survivors were dubious about the project.
"We had to prove ourselves but that's good. That's good that people feel most guarded with the most intimate moments of their lives," Heart of Gold director Erin Lee Carr told Newsweek. "I think that it was a really emotionally challenging film for me to be a part of, but I totally get why people hesitated and ultimately when people said yes to us, we really tried to honor that commitment."
Thomashow revealed it took some convincing for her to sign on. "I questioned Erin pretty hard and wanted to know her intentions before participating, and ultimately, I believed that she would tell our story in a way that would help others," she explained.
Carr used an interview technique, new to her journalism background, with the survivors. Instead of expecting answers to every question, Carr let the interview subjects control the narrative, and share whatever they wanted about their experiences with Nassar. Carr said she actually encouraged the survivors to reject questions if they made them uncomfortable, and explained that each story was unique, so their responses could be, too.
"I mean, every single person was like this snowflake. This scandal affected them differently," she explained. "And so it was just like, it was deeply impressive that they were able to go through—not only to just get up in a day but do what they're doing, I have deep admiration for."
Both Gonczar and Thomashow explained the importance of At The Heart of Gold, and speaking up on assault. "I want people to recognize that predators are closer than people think," Gonczar said. "Most people imagine predators as strange men in white vans, but statistically they are usually people we already know and maybe even trust, like a friend or family member. The only way to protect yourself and those around you is to start paying attention."
Thomashow explained the film can cast some hope, but also serve as a note of advocacy for believing victims when they first speak up. "I hope it sends a message of hope and strength to anyone that has survived sexual violence and shows them that they are not alone, they are believed, and they are supported," Thomashow said. "I hope viewers walk away with a deeper understanding of grooming, predators, enablers and the dangers of prioritizing money and reputation over human lives. Almost everything that happened to my sisters and I was preventable, if only the adults that were told had listened."
This article has been updated to include Thomashow's hesitation in the film, as well as Thomashow's Title IX report.