Woman Donates Her Heart to Stranger, Lives to See Her Compete in Transplant Games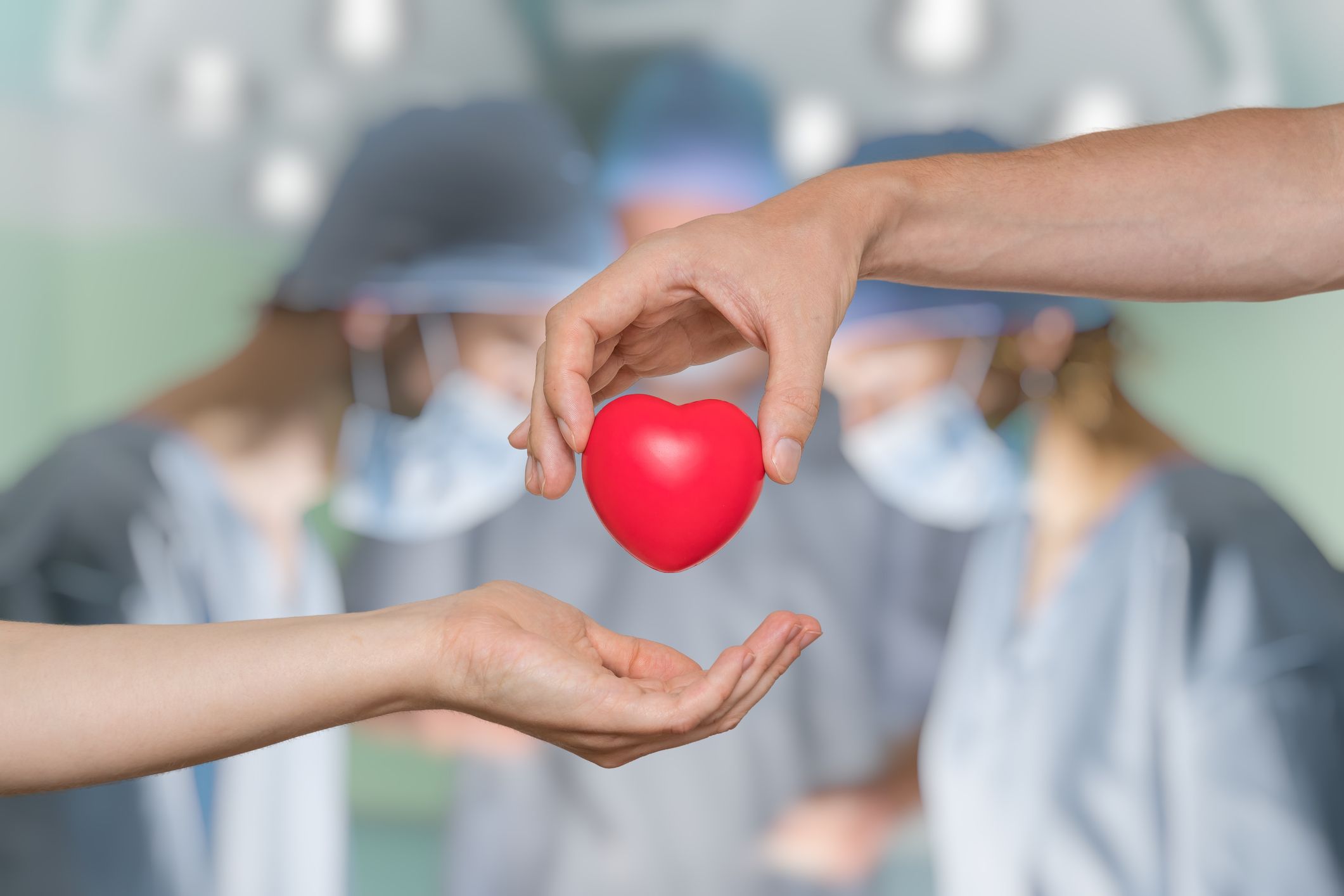 It's rare for a heart donor to hear their old organ beating in the recipient's chest, let alone know it powered them at a sporting event. But that is the special relationship Tammy Griffin shares with Linda Karr after she gave her her heart.
The pair met at the opening ceremonies of the Transplant Games of America on 3 August, after they underwent a rare domino surgery, KTVX reported. Two years ago, surgeons took Griffin's heart and placed it in Karr's body, while Griffin received the organs of a deceased donor.
"It's exciting because I'm still alive and know that my heart is out there still," Griffin told KTVX ahead of the sports festival where organ donors and recipients compete.
And Karr, who was set to compete in sports including biking and basketball at the competition, revealed she thinks of Griffin every day. She recalled a recent hike to Angel's Landing, a rock formation in Zion National Park in southwestern Utah.
"I got to the top and thought about Tammy. Wow! Her heart enabled me to do that," she said.
Karr, 55, of Berkeley, California, was born with right ventricular dysplasia, a genetic condition that causes the heart to beat abnormally. After her condition deteriorated, she was placed on the organ donor waiting list. Reaching the top can sometimes take more than six months.
Griffin, 53, who lives near Portland, Oregon, was meanwhile dealing with symptoms of cystic fibrosis, a genetic condition that affects how the body processes salt and water in cells, causing sticky mucus to build up in organs like the lungs and the digestive system. Her lung capacity diminished, she was forced to use an oxygen tank to help her breathe and couldn't even shower standing up.
Read more: Is Valsartan safe? FDA recalls heart drug over cancer concerns
The disease caused her heart to move, and doctors told her she'd need a double heart-lung transplant. As her heart was in working order, she decided to donate it. But because of her condition, most centers wouldn't accept Griffin's heart. However, doctors at Stanford University knew they could make it happen.
Dr. Joseph Woo, a cardiothoracic surgeon at Stanford Health Care who oversaw the procedure, explained at the time: "Her heart was an innocent bystander pushed out of its normal position in the middle of the lungs as her right lung shrank and the left one expanded."
In 2016, doctors told Griffin they'd found a deceased heart and lung transplant donor. Six weeks later Griffin used a stethoscope to listen to her heart beating in Karr's chest.
"I feel as though a world of possibilities opens up now for my future — kind of a second chance in life," Karr told Griffin at the time.
There are currently over 114,000 over on the organ transplant waiting list in the U.S., with a new patient joining the line every ten minutes, according to the United Network for Organ Sharing. Every day, 20 people on average die waiting for a transplant, but one donor can save as many as eight lives.
Most cases involve kidney transplants; followed by liver; pancreas; kidney and pancreas; and heart.