Heartbreaking Photos of Australia Wildfires Show Massive Devastation That Could Claim Lives of 1 Billion Animals
Photos from Australia's wildfires show the damage the flames have caused to humans and animals, devastation that could continue for months without the help of multiple heavy rainstorms.
On Tuesday, Australian firefighters continued battling wildfires across the country that have been raging since September. The wildfires, fueled by drought-stricken vegetation acting as timber, have killed more than 20 people and could claim the lives of a billion animals, potentially wiping out entire species of plants and animals.
Chris Dickman, an ecologist at the University of Sydney, originally estimated 480 million mammals, birds and reptiles could be impacted by the fires. However, he told the Huffington Post on Tuesday that the figure was "out of date." With new fires developing in New South Wales, a state in eastern Australia, the original 480 million estimate has been bumped up to over 800 million and still excluded bats, frogs and invertebrates, he said.
If those species were included in the calculations, Dickman said, the loss of more than a billion animals would be "a very conservative figure." Stuart Blanch, an environmental scientist at the World Wildlife Fund Australia, confirmed Dickman's estimate to the Huffington Post.
Among those animals at risk of perishing in the flames are Australia's icons, such as the kangaroo and koala. The Port Macquarie Koala Hospital in NSW has treated dozens of koalas, some of whom were rescued by humans, and plans to send some of the donated supplies to other NSW veterinarians who have to treat burned wildlife.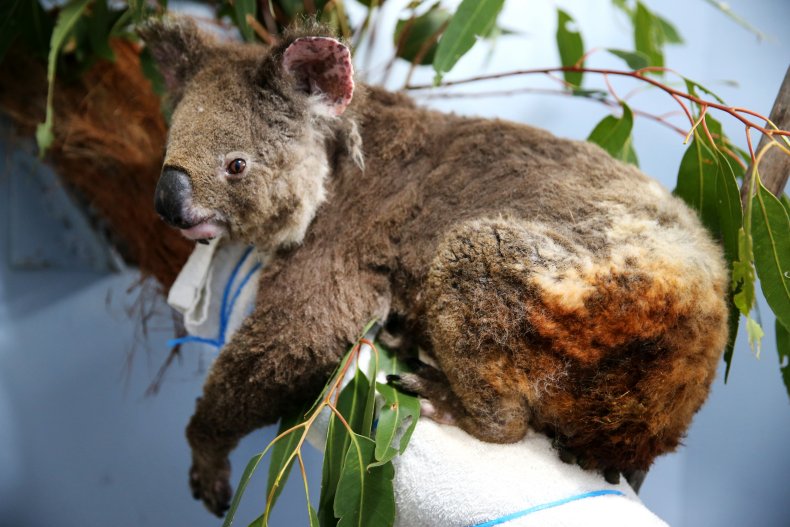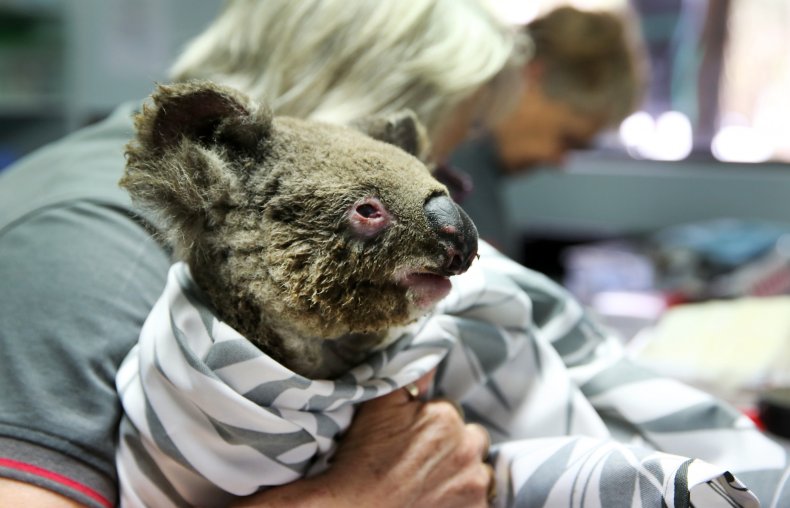 Many of the animals, including the koala, had dwindling numbers before the wildfires and the damage from the flames has the potential to eradicate entire species from Australia. Nature Conservation Council ecologist Mark Graham expressed concern for the survival of the potoroo, a hare-size wallaby, silver-headed antechinus, a shrew-size marsupial, and the regent honeyeater bird to Science Magazine.
Wildfires have destroyed more than 12 million acres of land, equivalent to more than eight times the size of Grand Canyon National Park, and are still burning. The fires have destroyed at least 2,000 homes and damaged hundreds of others, according to the NSW RFS.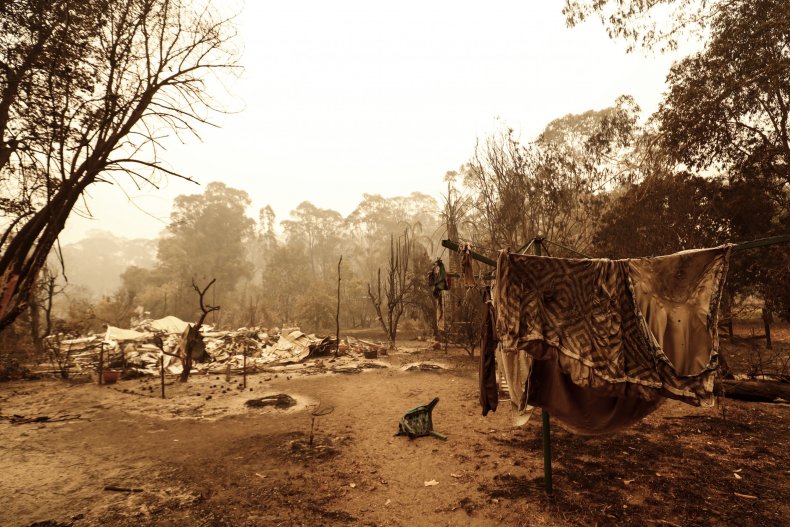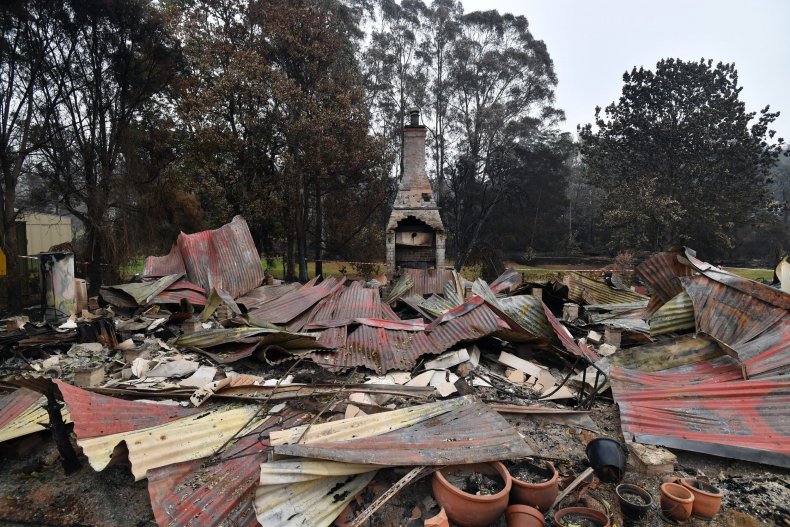 At least 25 deaths have been reported, 19 of them in NSW, according to NPR. The victims include a 63-year-old man and his 29-year-old son, who died trying to defend their home in Cobargo, and firefighters Geoffrey Keaton, 32, and Andrew O'Dwyer, 36.
Keaton's young son was presented with a posthumous medal of bravery at his funeral on Thursday, and as O'Dwyer was laid to rest on Tuesday, the Horsely Park Rural Fire Brigade performed a Haka. Haka is a Maori dance accompanied by a chant and intended as a sign of respect in social gatherings. O'Dwyer's daughter, Charlotte, was also presented with a service medal.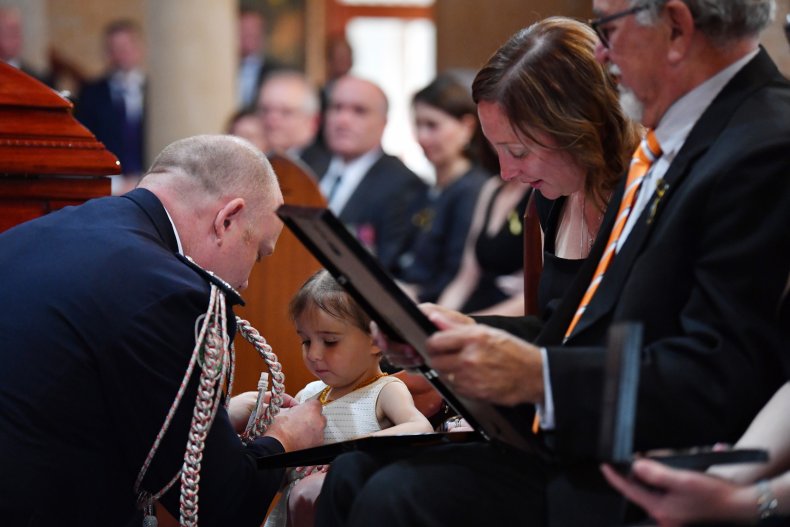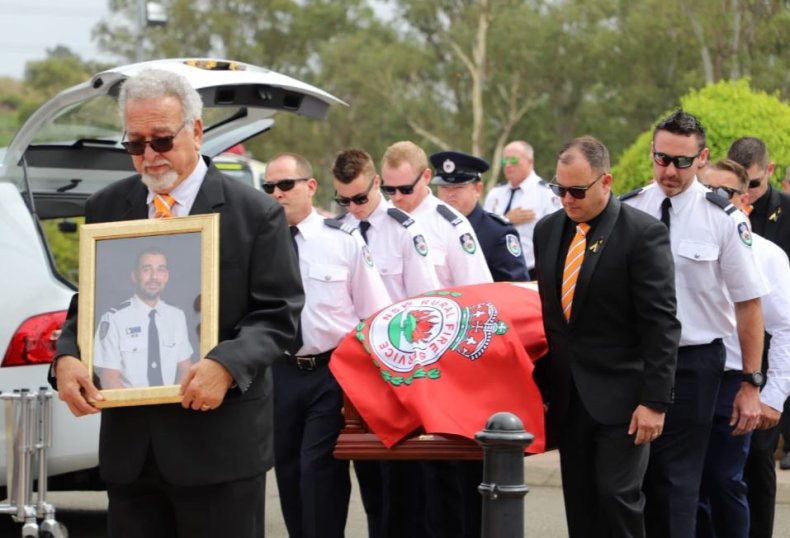 On Monday, Prime Minister Scott Morrison, who's taken flak for his response to the wildfires, announced the investment of the equivalent of $1.4 billion American dollars and said the government would provide more if it was needed. Although the fires are being fueled by climate conditions, officials suspect some of them to be caused by humans. Since the beginning of November, 24 people were charged with deliberately lighting fires, a charge that can result in a 21-year jail sentence.