How To Get 3 Free 'Hearthstone' Kobolds and Catacombs Packs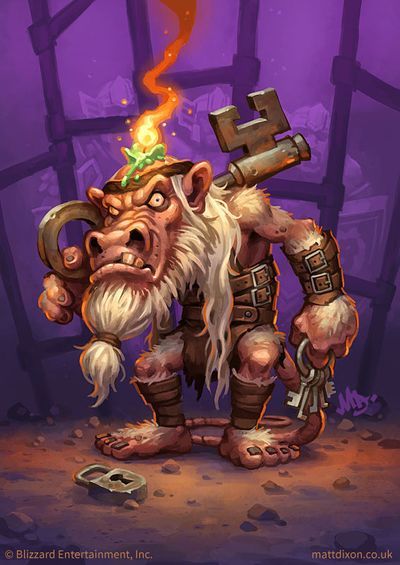 Blizzard is giving away three free Hearthstone packs until May 4, 2018. When the team reworked the ranked ladder system in early March, things didn't quite go as planned. Due to a bug, ranked play had to be taken down almost immediately, angering players hoping to grind to Legend. To compensate for this epic mess, Blizzard is giving players across all servers three packs of the newest expansion, Kobolds And Catacombs.
How To Claim Three Free Hearthstone Packs
Instead of just dumping the packs into your account, Blizzard makes things a little more complicated. In order to redeem the offer, you have to go into your "gifts" section and click on the gift. On PC, you'll notice a small gift box icon in the in the top-right corner of your client, next to your avatar and your friend's list. There should also be a notification, so it should be hard to miss.
If you play Hearthstone solely on a mobile device or tablet, it's a little more complicated. There's no actual way to redeem gifts through the Hearthstone mobile app, so you'll have to sign into the Blizzard website first. You can go straight to the gift section, log-in with your Battle.net account and password and redeem the packs. Mobile players who have never logged into their account before might not even know they have gifts pending, which is ridiculous to think their isn't a solution to. Most of Hearthstone's player base is mobile, so imagine how many wasted packs are sitting in random accounts all over the world.
Next time you log in to Hearthstone, you should see a prompt telling you that you have three new Kobolds And Catacombs packs. If you don't see anything, contact Blizzard support.